Pure Rock Newswire 07/12/02


By Sefany Jones, Contributing Editor
Friday, July 12, 2002 @ 6:59 AM


| | | |
| --- | --- | --- |
| | | A Summary Of News, Rumors And |
Godhead will play their final show of the summer on Monday, July 15th at the Viper Room in Hollywood, CA, then they will head into the studio to record their new album, due in early 2003.

Hughes Turner Project -- featuring Glenn Hughes and Joe Lynn Turner -- have lined up Germany's Domain and Japan's Blind Faith as their supporting acts on their upcoming European tour, scheduled to kick off on September 8th in Sweden, and finish on October 8th in Portugal. Down have added another one-off Ozzfest date on August 29th, 2002, St. Helens, OR , Columbia Meadows. Down will be doing signings everyday at the Ozzfest at the Transworld booth. The signings will take place about 30 minutes after they come off stage. Murderdolls -- featuring drummer Joey Jordison (Slipknot) on guitar and guitarist Tripp Eisen (Static-X) -- have lined up the following dates during July/August: 07/30/02 San Diego,CA Epicenter
07/31/02 San Francisco, CA Slims
08/01/02 Los Angeles, CA Whiskey A Go Go
08/03/02 Phoenix, AZ The Mason Jar
08/04/02 Albuquerque, NM TBD
08/05/02 Denver, CO Bluebird Theatre
08/07/02 Indianapolis, IN Emerson Theatre
08/08/02 Detroit, MI Shelter
08/09/02 Chicago, IL Metro Cabaret
08/10/02 Des Moines, IA Harry Mary's Several more dates have been confirmed for the Coal Chamber/Medication/Lollipop Lust Kill tour. The complete tour schedule is as follows: 07/12/02 Wausau, WI The Mile High
07/13/02 Milwaukee, WI The Rave
07/14/02 Clinton, IA The Pig Pen
07/16/02 Lincoln, NE The Royal Grove
07/17/02 Lawrence, KS Granada
07/18/02 St. Louis, MO The Pageant
07/19/02 Columbus, OH Al Rosa Villa
07/20/02 Pittsburgh, PA The Metropol
07/21/02 Philadelphia, PA The Trocadero
07/23/02 New York, NY The World
07/24/02 Allentown, PA Crocodile Rock
07/25/02 Poughkeepsie, NY The Chance
07/26/02 Clifton Park, NY Northern Lights
07/27/02 Old Bridge, NJ Birch Hill Nite Club
07/30/02 Providence, RI Lupo's Heartbreak Hotel
07/31/02 Portland, ME The State Theatre
08/03/02 Washington, D.C. 9:30 Club

In other Coal Chamber tour news, American Head Charge have announced on their official web site that they have dropped off the tour. No reason was given for the group's decision to withdraw. More details will be available soon. Despite the previously reported rumor of a possible tour with Halford, Anthrax's webmaster denies any plans for such a tour in the fall, but adds, "it would be a cool tour, though…" Blabbermouth.net reports. Queens of the Stone Age have finally chosen "No One Knows" as the first single off their forthcoming album, Songs for the Deaf. PRP.com reports that 36 Crazyfists have been forced to drop off of their current tour with Candiria due to urgent "family reasons" back in their home state of Alaska. The annual Ozzfest live album, this year titled Ozzfest 2002: The Live Album, will see a release on August 27th through Columbia. The disc will feature live performances captured from a variety of acts currently performing on the tour. More details to follow. Dutch death metallers God Dethroned will head into the studio to record their forthcoming new album, The Universal Slavedriver, anticipating a January 2003 release on Metal Blade Records.

The Wildhearts will support Alice Cooper on his UK tour later this year. Confirmed dates so far are as follows:

11/16/02 London, UK Wembley Arena
11/17/02 Brighton, UK Brighton Centre
11/19/02 Bournemouth, UK International Centre
11/20/02 Manchester, UK Arena
11/22/02 Glasgow, UK Clyde Auditorium
11/23/02 Birmingham, UK NEC
11/25/02 Cardiff, UK International Arena

Forever Free and Solid Ball of Rock, two classics from NWOBHM band Saxon, are being reissued by SPV. Solid Ball of Rock contains the two original Japanese-only bonus tracks, "Requiem (We Will Remember)" (single version) and "Reeperbahn Stomp." Forever Free includes live versions of "Princess of the Night" and "Forever Free." Every Mother's Nightmare have the following gigs lined up: 07/12/02 Parma, OH Revolution
07/19/02 The Woodlands, TX 19th Hole Grill & Bar
07/20/02 San Antonio, TX Strutter
07/21/02 Dallas, TX Trees
07/25/02 Tarzana, CA Paladino's
07/26/02 Anaheim, CA The Shack
07/27/02 Las Vegas, NV Pink E's
07/29/02 West Hollywood, CA Viper Room
08/17/02 Memphis, TN Newbys

MTV.com reports that Nikki Sixx (Motley Crue) has been writing songs for Saliva, Meat Loaf and Faith Hill, and will collaborate with Drowning Pool and Orgy. Company Of Snakes have lined up several live shows in Europe in support of their first studio album, Burst The Bubble: 07/20/02 Izola, SLO Rock in Izola
08/24/02 Aathal, SWI Rock im Aathal
10/04/02 Dudley, UK Robin 1
10/05/02 Chiddingfold, UK TBA

Vocalist John Corabi (ex-Motely Crue) has teamed up with drummer Jimmy D'Anda (Bulletboys) and bassist Stevo Bruno (Revel 8) in a brand new band called Zen Lunatic. They are currently in the studio, writing and recording, with anticipation of releasing their debut album this winter. Cannibal Corpse will soon release a five-song EP, Worm Infested, which contains three unreleased tracks from their most recent release, Gore Obsessed, and two Japanese bonus tracks. A strictly limited-edition, numbered collectors' EP, Worm Infested will only be available in its initial pressing and will be sold exclusively through the band's and the Metal Blade Records web site, as well as on the group's forthcoming tour, scheduled to begin in October. Dio's brand new video for "Push," featuring Tenacious D, is available for viewing at Spitfire Records. Robert Plant (ex-Led Zeppelin) will be featured on an episode of VH1's Storytellers, which premieres Sunday, July 14th at 9:00 PM EST. Meanwhile, VH1 Classic will air a video special hosted by Plant on Saturday at 5:00 PM, followed by the Zeppelin film, The Song Remains the Same. The 16th annual Milwaukee Metalfest will take place at the U.S. Cellular Arena in Milwaukee on Friday and Saturday, July 26th and 27th. Confirmed bands include Nile, Arch Enemy, Hate Eternal, Origin, Skyclad, Macabre, Dew Scented, HavocHate, Deceased, October 31, Lethal Aggression, Amber Asylum, Bongzilla, Cephalic Carnage, Susperia, Seven Witches, Onward, Tad Morose, Jag Panzer, Exodus, Kataklysm, Scar Culture, Absu, Incantation, plus many more. Tickets are $58 for a two-day pass/$36 for a single day pass and are available from TicketMaster outlets. www.metalfest.com. Sweden's The Quill has released its first SPV album, Voodoo Caravan, and will perform at the following gigs: 07/11/02 Den Helder, HOL De Engel
07/12/02 Beverwijk, HOL The Rose
07/13/02 HOL Bospop 2002

Guitarist Michael Schenker's second album of all-acoustic material, Thank You II, is now out. The first Thank You album was released seven years ago. U.D.O. have lined up the following show dates: 07/2702 Rieneck, GER Rock am Tunnel
08/03/02 GER Wacken Open Air Festival
08/17/02 Chania City, Crete, GRE National Stadium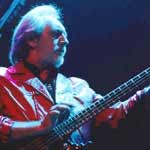 Apparently, a funeral service for the recently-departed Who bassist John Entwistle will be held today in England. According to a message on johnentwistle.com: "On July 10th, 2002, John Entwistle will make his way back home to England. There will be a private service for family and friends at that time." Pete Townshend and Roger Daltrey are expected to attend. The message also says, "Later this year, there will be a service in London where all the fans will be asked to join in and celebrate [Entwistle's] life." The Entwistle family has asked that, in lieu of flowers, donations be made in his name to two British charities -- the Teenage Cancer Trust and the British Heart Foundation.

Def Leppard have lined up the following gigs in support of their forthcoming album, X which due in out in the US on July 30th: 07/11/02 Leeds, UK Temple Newsam
07/13/02 Sheffield, UK Sheffield Arena
07/13/02 Stoke-On-Trent, UK Brittania Stadium
07/26/02 Minneapolis, MN Quest Club
07/30/02 New York, NY TBA
07/31/02 Fayetteville, NC TBA

Blabbermouth.net reports the following: Halford and Anthrax are reportedly in talks about a joint US tour sometime this fall. However, it should be noted that nothing has yet been confirmed and the tour is far from a done deal. Anthrax's ninth studio album, We've Come For You All, is due to be released through Sanctuary Records in the US and Nuclear Blast in Europe in late September/early October.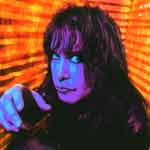 Vinnie Apicella at Electricbasement.com spoke with WASP's Blackie Lawless, who says that the tour for the new record, Dying for the World, will be brief, in order to make time for another he is working on: "We're going to tour this record, and I'm not trying to downplay it, but I know we're not going to be out for very long. We're gonna be out maybe seven to eight weeks and that's it because we're going to be working on another record that's a concept like The Crimson Idol. So that's really where my head's at right now. I wanna go back and finish that. It's going to be a double record set probably." Screaming Ferret Wreckords is preparing the live Nuclear Assault disc, for release this fall, that was recorded from one of the band's 2002 reunion shows, as well as a Meliah Rage compilation disc that will feature rare and unreleased material, featuring vocalist Sully Erna (Godsmack) on drums. The soundtrack to the forthcoming movie, xXx, will include the following metal tracks: Rammstein - "Feuer Frei"
Drowning Pool - "Bodies" (Remixed by NIN's Chris Vrenna)
Hatebreed - "I Will Be Heard"
Queens Of The Stone Age - "Millionaire"
Mushroomhead - "Before I Die"
FLAW - "Get Up Again"
The album is slated for an August 06th release through Universal.

Drowning Pool will also be performing their track "Bodies" on Last Call With Carson Daly tomorrow, July 11th.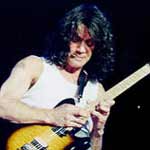 Guitarist Eddie Van Halen and wife, actress Valerie Bertinelli have reportedly split up after 21 years of marriage.

The Slipknot edition of MTV's FANatic will air on MTV UK on Sunday, July 14th at 9:30 PM. Rose Tattoo have lined up the following European dates this summer: 07/27/02 Derby, UK Rock & Blues Festival
07/29/02 London, UK Garage (w/ Blaze)
08/01/02 Wacken, GER Open Air
08/02/02 Pratteln, SWI Z7 Metal Days

Helloween are reportedly in Hamburg, Germany writing and rehearsing material for the group's next studio album, due in early 2003. If you were looking forward to ProgPower USA III, but haven't bought your ticket yet, you're screwed! The Atlanta, GA festival on November 15th and 16th sold out in less than 6 days. Appearing on the bill will be: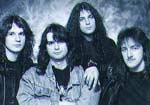 Blind Guardian
Gamma Ray
Angra
Pain Of Salvation
Reading Zero
Threshold
Devin Townsend
Zero Hour
Silent Force
Edguy

Satriani/Dream Theater/King's X add a couple of dates to their tour: 08/20/02 Jacksonville, FL Florida Theater
09/01/02 Quebec City, QU L'Agora Du Vieux Port
09/12/02 Boston, MA FleetBoston Pavilion

The first 80 people to order Stephen Pearcy's Social Intercourse will receive an autographed copy.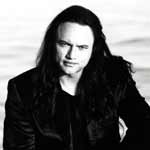 Geoff Tate (Queensryche) will be participating in a live AOL chat to promote his recently-released, self-titled solo debut tonight, Monday, July 8th at 9:00 PM EST at America Online, Keyword: Rock Chat.

Jerry Cantrell will be appearing on Rockline tonight, Monday, July 8th at 8:30 PM PST/11:30 PM ET. The toll free number to call in and ask Jerry questions will be 1-800-344-ROCK (7625). Underground Moon, featuring Jeff Pilson (ex-Dokken) is playing what may very well be their last gig for a while on Monday, July 8th at 10:30 PM at the Dragonfly in Los Angeles, CA. Guitarist Mike Pelletier will be leaving UM to join a band on Elektra. Judas Priest's upcoming DVD, Live In London, is now scheduled for release on July 23rd in North America and July 29th in Europe, according to the band's official web site.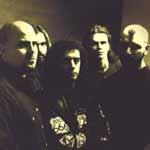 Overkill states on their official web site: [Our] old label, SPV, is trying to release a compilation album in July that you may have heard of. Currently, our attorney's are reviewing contracts in an effort to block the release. It is NOT authorized by the band, nor did the band have ANY communication with the label as to its content, cover, release etc. It contains absolutely NO new material. Everything on it is pulled off past releases. So don't be fooled by deceptive marketing. This is NOT a new release!! Save your money for the new DVD or buy Wrecking Everything-Live. This other is just typical record label tactics to steal from fans. Hate Eternal, featuring guitarist Erik Rutan (Morbid Angel), have set September 17th as the US release date of their new album, King Of All Kings. Stone Sour, featuring vocalist Corey Taylor and rhythm guitarist Jim Root (both of Slipknot), have pushed up the release date of their self-titled debut album to August 27th through Roadrunner Records. The Gathering have lined up the following dates during August: 08/03/02 Neerpelt, BEL Eurorock
08/05/02 Budapest, HUN Sziget Festival
08/11/02 Hildesheim, GER M'era Luna Festival
08/17/02 Chania, Kreta, GRE Stargazer Festival
08/23/02 Abtsgmünd, GER Summer Breeze Festival
08/24/02 Moscow, RUS Long Live Rock 'n Roll Festival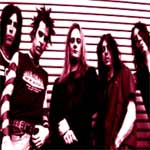 Skid Row have finished recording eight or nine songs for the group's long-awaited comeback release, tentatively titled Thick Is The Skin, which should surface in early 2003 through an as-yet-undetermined label. This will be the group's first new CD since 1995's Subhuman Race, with ex-vocalist Sebastian Bach. Tommy Lee sat behind the drum kit at Jerry Cantrell's appearance at Marcus Amphitheater in Milwaukee, WI on Thursday, July 4th for a rendition of the Alice In Chains classic "Man In The Box." Slash boogied down with disco legends Chic and Nile Rodgers onstage at the Hollywood Bowl in Hollywood, CA on June 29th for a rendition of "Le Freak." Check out a video recording of Slayer performing the tracks "Disciple" and "War Ensemble" at Seinäjoki, Finland's Provinssi 2002 festival on June 15th, along with an interview with guitarist Kerry King at this location. Killswitch Engage tell Metalshop.com that vocalist Howard Jones (Blood Has Been Shed) has officially replaced vocalist Jesse Leach. Blabbermouth.net reports the flowing: Contrary to reports posted via other Internet sources, Soulfly have NOT been rejoined by former Machine Head and current Medication guitarist Logan Mader on the eve of their ongoing European tour. Ex-Snot guitarist Mikey Doling is by all accounts very much part of the group's line-up and was on hand during the band's appearance on July 5th at Eurockeennes in Belfort, France, where they reportedly played a nearly two-hour-long set consisting of many Sepultura classics and Soulfly favorites. Here are the remaining dates for Soulfly's current European tour: 07/09/02 Wolverhampton, UK Wolverhampton Civic
07/10/02 London, UK London Forum
07/11/02 Paris, FRA La Mutualite
07/12/02 Dour, BEL Dour Music Festival
07/14/02 Weert, NET Dynamo Open Air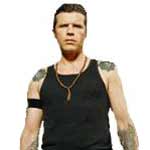 Ian Astbury (The Cult) will perform with The Doors' Ray Manzerek, Robby Krieger and John Densmore on September 7th at the California Motor Speedway, just outside L.A. County, according to Undercover. The only two times The Doors have performed in the last 30 years (since vocalist Jim Morrison's death) were for their the rock and roll hall of fame induction and a VH1 Storytellers special. The band's last concert was in 1972. The Kush Project, featuring Raymond Herrera and Christian Olde Wolbers (both ex-Fear Factory), Stephen Carpenter (Deftones) and B Real (Cypress Hill), will be playing August 24th at the Grand Olympic Auditorium in Los Angeles, CA. Hanoi Rocks' comeback single, "People Like Me," has been certified gold in Finland, according to the group's record label RLF Music. This is the band's first new recording in nearly 18 years, and was released in Finland in the end of April, spending the first two weeks in the number one spot on the Finnish single chart. RLF Music is currently negotiating the single's release outside Scandinavia. Hanoi Rocks are scheduled to issue a full-length album of all-new material in mid-September.

Happy Independence Day, USA!

The KNAC.COM Newswire will resume on Monday, July 8th, 2002.

Sharon Osbourne is reportedly being treated for an undisclosed form of cancer, in which she is expected to "fully recover." In light of this news, the first two Ozzfest dates in Bristow, VA on July 6th and Burgettstown, PA on July 7th have been postponed. For more info, visit CNN.com or NissanPavilion.com. KNAC.COM extends best wishes to Sharon and the Osbourne family!

If you missed it the first time, Gene Simmons' (Kiss) appearance (and home) on MTV's Cribs will rebroadcast on: 07/03/02 02:00 PM
07/04/02 01:30 AM
07/04/02 09:00 PM
07/05/02 08:00 AM

Hate Eternal have finished recording their new album, King Of All Kings, and is due for release in the UK & Europe on September 16th and September 17th in the U.S. The tracklisting is as follows: 1. Our Beckoning
2. King Of All Kings
3. The Obscure Terror
4. Servants Of The Gods
5. Beyond Redemption
6. Born By Fire
7. Chants In Declaration
8. Rising Legions of Black
9. In Spirit (The Power Of Mana)
10. Powers That Be

Metallica.com reports that a radio station DJ in Hartford, CT held the station "hostage" for over 17 hours straight, playing nothing but Metallica songs, until someone from the band would call him and discuss their involvement in the Swizz Beatz/Ja Rule collaboration. Drummer Lars Ulrich obliged upon hearing the news. You can hear the 15 ½ minute conversation by downloading here. God Dethroned will enter the studios in Sweden during October to begin the recording process for their new album, tentatively titled The Universal Slavedriver, for a January 2003 release through Metal Blade Records. Candiria will hit the road with 36 Crazyfists, as well as make a couple of in-store appearances: 07/02/02 Los Angeles, CA The Whiskey
07/03/02 Phoenix, AZ Nitas Hideaway
07/05/02 Albuquerque, NM Launchpad
07/06/02 Wichita Falls, TX The Mac Stack
07/07/02 Austin, TX Emo's
07/08/02 Houston, TX Fitzgeralds
07/09/02 New Orleans, LA Shim Sham
07/10/02 Memphis, TN High Tone
07/11/02 Charlotte, NC Tremont
07/12/02 Atlantic Beach, NC Ziggy's
07/13/02 Springfield, VA Jaxx
07/14/02 XM Radio show
07/16/02 New York, NY Sam Goody*
07/18/02 Fords, NJ Vintage Vinyl*
07/19/02 Centereach, NY The King's Club
07/26/02 Brooklyn, NY Northsix

(* In-store appearances)

Dream Theater have announced the initial dates for their fall European tour (two sets with an intermission, no opening act). They are as follows: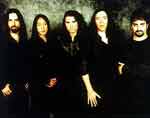 10/18/02 Dublin, IRE Vicar Street
10/20/02 London, UK Astoria
10/21/02 London, UK Astoria
10/23/02 Paris, FRA Mutualite
10/24/02 Paris, FRA Mutualite
10/26/02 Freiburg, GER Stadthalle
10/27/02 Nancy, FRA Zenith
10/29/02 Bremen, GER Stadthalle 7
10/30/02 Führt (Bremen), GER Stadthalle
11/01/02 Offenbach, GER Stadthalle
11/02/02 Düsseldorf, GER Phillipshalle
11/03/02 Rotterdam, NETH Ahoy
11/10/02 Montpelier, FRA Zenith

In what will now be a Dream Theater tradition, the two-night stands (i.e. London, Paris) will have completely different sets from the first night to the second, and one of the sets on the second night will be a classic album covered in its entirety. More dates will be announced in the coming weeks. Yngwie Malmsteen keyboardist Derek Sherinian (ex- Dream Theater) will be touring with Billy Idol, replacing Joe Simon, for the upcoming Kiss the Skull summer tour.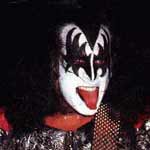 Gene Simmons (Kiss) conducted an interview with drummer Peter Criss at a New York City hotel room last week for the second issue of Gene Simmons Tongue magazine, due on the stands in early September. Blabbermouth.net reports that Sepultura are tentatively set to enter the studios in Brazil during August to record a mini-CD consisting of five or six cover songs, to be released later in the year through an as-yet-undetermined label. At the moment, the plan is for the EP to be issued in Brazil only, although a possibility exists that it will be released in other parts of the world, "depending on how [the CD] turns out," according to drummer Igor Cavalera. Among the songs currently being considered for inclusion on the upcoming EP are the following: 01. Hellhammer - "Messiah"
02. Public Enemy – " Black Steel In The Hour Of Chaos"
03. Jane's Addiction – "Mountain Song"
04. Devo – "Mongoloid"
05. U2 – "Bullet The Blue Sky"

Down add more Ozzfest 'one-off' dates itinerary. Confirmed non-Ozzfest appearances are as follows: 07/09/02 Rochester, NY Water Street Music Hall
07/14/02 Old Bridge, NJ Birch Hill
07/21/02 Wantaugh, NY Jones Beach*
07/27/02 Tampa, FL USF Sun Dome*
07/30/02 Clifton Park, NY Northern Lights
07/31/02 Montreal, QUE Parc Jean Drapeau*
08/01/02 Hamilton, ON Copps Arena*
08/18/02 Omaha, NE Ranch Bowl
08/28/02 Eugene, OR Cuthbert Amp. (KNRQfest)
(* w/ System Of A Down, Meshuggah, Pulse Ultra)

One additional Ozzfest date has been announced: September 2nd at Coors Amphitheatre in Chula Vista, California.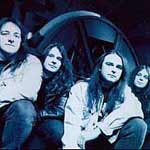 Blind Guardian, touring in support of their latest opus, A Night At The Opera, will head over to Japan for four headlining dates before playing Wacken on August 3rd. Shortly thereafter, the band will make the trek to Brazil for six shows before heading back to Europe to play festivals and shows through Europe, leading them into their highly-anticipated appearance at this year's ProgPower Fest on November 15th. Pressure 4-5 have parted with their drummer Tom Schmidt. This is the second departure for the band in the past couple of weeks. Bassist Lyle McKeany recently left, thus the remaining members are currently holding auditions while working on new material for their next release. Contrary to the rumors, the band states that they have no plans of breaking up, with replacements for drum and bass to be announced shortly. Powerman 5000 are expected to enter the studio in August to begin work on their long-delayed new album. As you may recall, the album was "complete" last summer with a late August release date set, but the band decided to make the bold move of going back into the studio to record new material at the last moment, effectively shelving the ready-to-be-released album. An early 2003 release through Dreamworks is being anticipated for these new recordings. Nothingface guitarist Tom Maxwell denies "Internet rumors" that Here Comes The Butchers will be the title of their forthcoming album, due to be recorded in September, and released in early 2003 through TVT. Says Maxwell, "'Butchers' is just a song title."




Please log in to view RANTS

If you don't have a username, click here to create an account!






Represent! Get Your KNAC.COM Bumper Sticker

Happenings This Week on KNAC.COM

BREAKING: PANTERA, DAMAGEPLAN And HELLYEAH Drummer VINNIE PAUL Dies At 54

NONPOINT Set To Release New Album X

DEVIN TOWNSEND PROJECT Launch "Regulator" Video

ACCEPT Announce New Upcoming Live Release Symphonic Terror – Live at Wacken 2017

VOID VATOR Release "Until It's Gone" Video

METAL ALLEGIANCE Announce New Album, Volume II - Power Drunk Majesty

INCITE Announces "Burn & Shred" North American Headline Tour Dates

THE DEAD DAISIES Release "Dead And Gone" Single, Video

IN SEARCH OF SUN Drop "In The Garden" Video

HEAVY SCOTLAND 2018 Daily Lineups Revealed

SONS OF APOLLO Unleash "Signs of the Time" Video

ROSS THE BOSS Announces Co-Headline Tour With BULLET

SCATTERED HAMLET Release TWISTED SISTER Cover Video Of "Stay Hungry"

SUNFLOWER DEAD To Release New Album C O M A

SILENT SEASON Launch "Stars" Video

FOREIGNER Announce Once-In-A-Lifetime Reunion

BLACK LABEL SOCIETY Debuts "Trampled Down Below" Video

KISSIN' DYNAMITE Launches New Track "You're Not Alone"

Brazilian Band HEAVEN: CHOIR METAL Streams First Track "Sacred Blood"

GRAVE DIGGER Unveil The Living Dead Album Details

CLUTCH Announce "Book Of Bad Decisions Tour" Dates

NIGHT DEMON Debuts Video For "Life On The Run"

SLASH FT. MYLES KENNEDY & THE CONSPIRATORS Are Living The Dream With New Album

OMNIUM GATHERUM Reveal Cover Art, Tracklisting For New Album The Burning Cold

CITY OF THE WEAK Say "Not This Time" With New Video

Heavy Metal Mariachi Masters METALACHI Announce More Summer Tour Dates

MASSIVE WAGONS Debut "Billy Balloon Head" Video

MONSTER MAGNET Announces North American Tour

MUSHROOMHEAD To Release New DVD, Volume III

Guitar Legend ADRIAN GALYSH Releases "So Close... So Far" Single

MEGADETH Bassist DAVID ELLEFSON Announces First Dates For His 'Basstory' Tour

TESTAMENT Guitarist ERIC PETERSON Reveals New DRAGONLORD Album Details

HIRAX Announce European 2018 Tour For August

U.D.O. Reveal New Album Steelfactory, First Single

SERPENTS KISS Stream New Track "Black Wizard"

BLITZKRIEG Unleash "Angels Or Demons" Single, Video

PHILIP H. ANSELMO & THE ILLEGALS' US Tour Rescheduled For This Fall

LORD OF THE LOST Launch "Morgana" Video

AFM Reveals All For Metal Vol. V Compilation

HELION PRIME Set To Release New Album Terror Of The Cybernetic Space Monster

KING DIAMOND LP Reissues Now Available For In Concert 1987: Abigail, The Graveyard And The Spider's Lullabye

MEKA NISM Premiere "Trailblazer" Video

GRETA VAN FLEET Adds More Dates To 2018 World Tour

MR. BIG Releases Live Video Of "Colorado Bulldog"

BLESSTHEFALL Announce September Headline Tour

FATE DESTROYED Reveal New Video For "Break Free"

LIZZY BORDEN Streams "The Scar Across My Heart" Track

A PERFECT CIRCLE Debut 2D Clip Of "The Contrarian"

VOIVOD Announce New Album "The Wake", European Tour

MADBALL Release Video For New Single, "Rev Up"

ANGEL's PUNKY MEADOWS, FRANK DIMINO Announce First Ever UK Tour

VICIOUS RUMORS Set To Release Limited Live DVD 666 Years of Blood, Sweat & Cheers

GOATWHORE Announces European Headlining Dates

BEYOND THE BLACK Reveal New Album Details For Heart Of The Hurricane

DORO Releases First New Video "All For Metal"

TREAT Announces New Album Tunguska

KORPIKLAANI Stream New Single, Lyric Video For "Kotikonnut"

MOONSPELL Unveil Details Of Upcoming Live DVD/Blu-Ray/3CD

VAN CANTO Announce New Album For August

MOTORHEAD To Release Official ROAD CREW Beer In The United States

ENUFF Z'NUFF Announce New Album Diamond Boy

MEAN STREAK "Settle The Score" With New Video

DREAM CHILD Reveal Debut Album Details

TRIVIUM To Embark On Headline Tour This Fall

BILLY MORRIS AND THE SUNSET STRIP Set To Release Debut Album Holdin' All The Aces

REVOCATION Confirm North American Headline Tour

EVERYONE LOVES A VILLAIN Debut "Eater Of Worlds" Video

GEN X Tour Partners With Anrgirl For Pay Per View Live Stream Of July 3rd Show

JACK RUSSELL'S GREAT WHITE To Headline The 2018 HAIR NATION TOUR

MINISTRY Announces Fall North American Tour

LIVESAY Inks Deal, Set To Release Compilation Album

GRAVE DIGGER Unveil Title, Release Date Of New Album

MOB RULES To Release New Album Beast Reborn

RYAN ROXIE Announces US Tour Dates

CANE HILL, KING 810 Announce Co-Headline Summer Tour

RATBREED Debut "Hunting High, Reaping Low" Single

GODSMACK, SHINEDOWN Confirm Additional Co-Headlining Tour Dates Into The Fall

CHRONUS Announce U.S Album Release Date

BULLET FOR MY VALENTINE Release "Letting You Go" Video

URIAH HEEP Reveal Living The Dream Album Details

WINTERSUN Announce North American Tour

HALCYON WAY Premiere Music Video For New Track "Blame"

DEE SNIDER Streams New Track "Tomorrow's No Concern"

LOUDER THAN LIFE Festival Expands, 2018 Band Lineup Announced

HOLLYWOOD UNDEAD Share New Track, "Gotta Let Go"

STEVE 'N' SEAGULLS Announce Grainsville Album Details

KATAKLYSM Release Music Video For "Outsider"

THE SKULL Stream New Album Title Track "The Endless Road Turns Dark"

TARJA Premieres "Love To Hate" Video

COLDSPELL Release "It Hurts" Music Video

DC4 Set To Unleash Atomic Highway Album

T.R.O.Y. Release Official Video For "Wicked World"

OF LIMBO Launches GO FUND ME After Near Fatal Van Wreck

MONSTER TRUCK Return With New Album True Rockers

European MTV "Headbanger's Ball Tour" 2018 Announced

METALOCALYPSTICK Unleashes FREE Festival Digital Sampler - Metal Queens Vol. 2