WINGER Live In Dallas, Texas


By Wendy Jasper, Black Metal Aficionado
Sunday, June 8, 2014 @ 8:59 AM


| | | |
| --- | --- | --- |
| | | WINGER Scores With Stellar New Album And Vigorous Touring Schedule |
Live Photos By Wendy Jasper-Martinez And Larry Petro

If you were a teenager in the '80s it was unlikely you could escape Beavis And Butthead. It was also highly probable that you knew they were morons; funny, but morons just the same. It can be said that they focused their buffoonery on one band in particular; a band that truly did not deserve their idiotic wrath.

That band was WINGER. Reb Beach has been featured amongst the pages of various guitar magazines more than the average player and Kip himself has a long history of playing musical genres other than rock. These guys aren't chumps; they were just cursed with being better looking than the average band and were constantly made fun of by guys who could never, ever score. Contrary to popular belief, I do occasionally have a lighter side and WINGER fits right into that nostalgic, hair-metal princess personality that sporadically rears her overly teased and AquaNet layered head.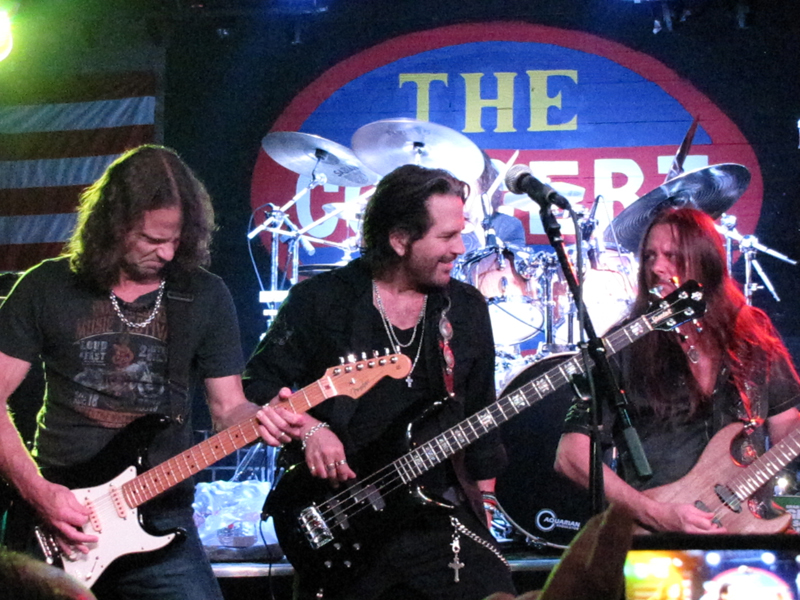 However, let's peel away those layers and get right down to one solid fact; WINGER's band members are outstanding musicians, songwriters and performers. Kip Winger (Lead vocals/Bass), Reb Beach (Guitar), Rod Morgenstern (Drums) and John Roth (Guitar), are a tightly knit unit that delivers catchy yet technically robust heavy rock music. They were lumped into the hair band genre based on looks alone but that was not a fair assessment of the band's musical ability.
WINGER rolled through Dallas on June 5th and the crowd was not disappointed. The band is touring in support of their newest Frontier's Records release Better Days Comin'. This is a diverse album that certainly delivers the goods regarding ferocity, technicality, and radio friendly sounds. Critics have called it the "most anticipated album of 2014" and once it hit airwaves, there was no stopping the upward mobility of tunes like the title track, "Storm In Me", "Out Of This World" and the album opener "Midnight Driver Of A Love Machine".
Incidentally, the album opener was also the show opener. Once the first strains of music filled the air, the initially mellow audience turned into a screaming monster. Fans singing along is a huge compliment to any act and this was the tone for the entire show.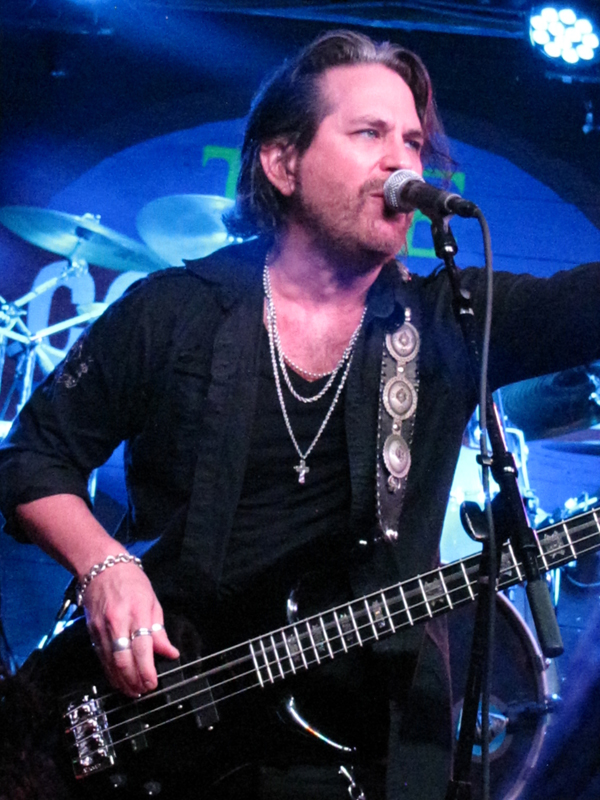 The band easily morphed into "Easy Come, Easy Go", and then kept up the frenetic pace by moving straight into "Hungry". Both songs were hits for the band and they sound just as good today as they did twenty-five years ago. Up next was "Pull Me Under" and then "Down Incognito" and it is unfortunate that these songs didn't get the wide airplay they should have upon their initial release. It has long been understood that the band was technically better than most of their genre yet the grunge scene wiped WINGER out of the picture just as easily as it did their contemporaries of that bygone eighties era. Fortunately, the band's fan base has carried them all these years and we still have the opportunity to hear these great songs.
WINGER released the album Karma in 2009 and it yielded some catchy tunes, but none as noticeable as "Deal With The Devil". The crowd had clearly anticipated hearing this song live and the band exceeded all expectations. Live, this song delivers the listener to a time and place where music is king and it leaves you wanting more.
"Stone Cold Killer", "Rat Race" and Morgenstein's drum solo segwayed into the band's most popular power ballads, "Miles Away" and "Headed For A Heartbreak" It was gratifying to be at a show where the vocalist can stop singing, hold out the microphone, and allow the crowd to carry to tune for several bars of the song. It proves that good music is timeless.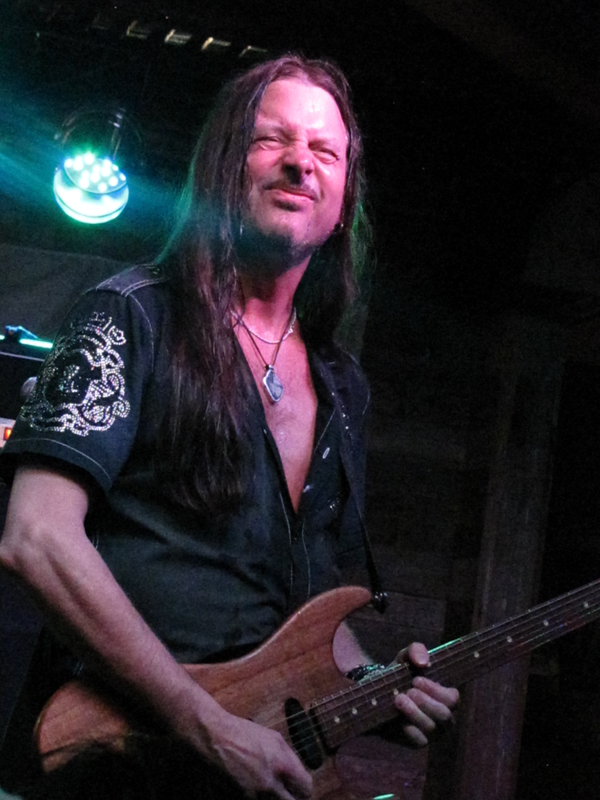 "Can't Get Enough", "Madalaine" and the obligatory guitar solos kept the fans happy for the next several minutes and then it was that time…what everyone had been waiting for. The first strains of "Seventeen" were enough to set the crowd on fire and you could hear the entire audience singing in time with Kip and they kept up the pace for the entire song.
The show was nicely rounded out with a few guest appearances; Former DANGER DANGER guitarist and hometown Dallas artist Andy Timmons joined the band for the encore cover tunes of "Helter Skelter", "Purple Haze" and "Ain't Talking 'Bout Love".
All in all, it was easily the best show I've been to in some time. It took me back to a time in life when things were fun, simple and loud. It is the music of my past, present and future. It was also clearly a joyful event for so many in the audience and it is gratifying to find that good music outlasts trends.
Kip and company are fun; they give it their all and they want to please the audience. His voice is as strong as ever and his stage presence is still so very dominant. And their sense of humor is also not lost on us…just check out their merch booth at the upcoming shows and you'll understand what I'm talking about. In the meantime, get your tickets and also check out their latest video for "Rat Race" right HERE. You'll be glad you did.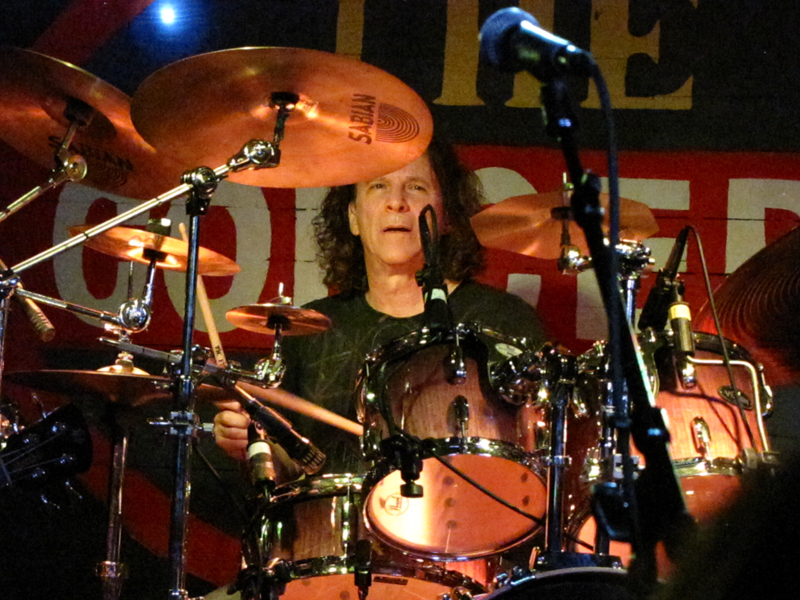 Editor's Note: I had the pleasure of attending this show the next night in Houston at the Concert Pub North and this review is spot on! The band was as tight as I've ever seen them and there were more than enough smiles in the crowd and the band's faces to go around. The band was having a great time and it certainly rubbed off on those in attendence. For their final number, the above mentioned "Ain't Talking 'Bout Love", the band brought a member of the audience up to play bass while handled the vocals. Check out fan filmed footage of the event!
Tour Dates:
6.15 - Download Festival - Derby, United Kingdom
6.17 - O2 ABC 2 Glasgow - Glasgow, United Kingdom
6.18 - O2 Academy 2 Newcastle - Newcastle Upon Tyne, United Kingdom
6.20 - O2 Academy Bristol - Bristol, United Kingdom
6.21 - O2 Academy Islington - London, United Kingdom
6.28 - Greeley Stampede - Greeley, CO
7.05 - HAIRAPALOOZA - WINGER, GREAT WHITE, SLAUGHTER, STEPHEN PEARCY of RATT - Pinellas Park, FL
7.17 - Chippewa Valley Rock Fest - Cadott, WI
7.19 - WINGER live with QUEENSRYCHE - Waukesha, WI
7.24 - Halfway Jam - Royalton, MN
7.25 - WINGER live with SAMMY HAGAR & FRIENDS, EXTREME, TOM KEIFER & SURVIVOR - London, Canada
8.01 - Cole County Fairgrounds - Jefferson City, MO
8.02 - WINGER at Rock'n The Railroad Music Festival - Sheridan, WY
8.08 - Rockin the Rivers Festival - Three Forks, MT
8.15 - WINGER live with FIREHOUSE - Berrien Springs, MI
8.16 - WINGER w/ SLAUGHTER - St Charles, IL
8.22 - Live and Loud - WINGER with FIREHOUSE, WARRANT, SKID ROW & TESLA - Macomb, MI
8.23 - BMI Indoor Speedway - Versailles, OH
9.04 - The Altar Bar - Pittsburgh, PA
9.13 - WINGER w/ JACK RUSSELL'S GREAT WHITE, FIREHOUSE, LITA FORD, WARRANT, DEE SNIDER - Hinckley, MN
Pick up a copy of Better Days Comin' from the KNAC.COM More Store right HERE.




Please log in to view RANTS

If you don't have a username, click here to create an account!