AMARANTHE Massive Addictive


By Peter Atkinson, Contributor
Monday, November 10, 2014 @ 5:59 PM


| | | |
| --- | --- | --- |
| | | |
AMARANTHE
Massive Addictive
Spinefarm Records





Author Stephen King once described his books as "the literary equivalent of a cheeseburger and fries." The same comparison could be made in a musical context for Swedish sextet AMARANTHE.

With its myriad anthemic swells, rousing choruses and fist-pumping, breakdowny riffiness, the aptly titled Massive Addictive is essentially a "modern" metal combo meal. It's loaded with cheese and empty calories, but it'll keep you coming back from more and more and more, even though you know it's just going to fatten up your ass in the end.

And it seems to have been meticulously engineered and manufactured to achieve just such an effect. Addictive varies little from the formula AMARANTHE established on its first two albums – it's just more calculating, refined and "pure".

Sounding something like a WITHIN TEMPTATION/SOILWORK/LACUNA COIL hybrid, the band blend together infectious pop melodies, pulsing electronics, thundering hard rock, a hint of Swedish death metal bombast and scream-o abrasiveness, and some strategically placed power balladry into something as simple and predictable as it is insidiously catchy. And I can't emphasize "catchy" enough.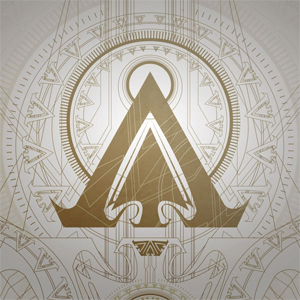 Where most "accessible" metal albums have one or two songs that are the obvious standouts or "singles", Massive Addictive is an entire album of them. Every song here, from the opener "Dynamite" to the closer "Exhale", has a huge hook and money shot chorus built around surging and engaging, yet rather obvious, verses – all slathered in a picture-perfect production that makes it all the more inviting. Some bacon and fried onions for that Monster Thick Burger? Why sure!
"Resistance is futile", warns the voice-over that introduces "Trinity". Believe it here. The band doesn't bother trying to be coy or disguise its intentions – it's just one fistful of fries after another. Here they are, eat up! And to AMARANTHE's credit, plenty of folks will probably just keep opening wide.
It's hard not to see why. What they might lack in imagination or daring, co-lead vocalists Jake E and Elize Ryd [joining their vocal Hydra is "harsh" singer Henrik Englund, who growls alongside them] and guitarist Olof Mörck – owner of one of the most "metal" names in metal - more than make up in sheer cunning and undeniable mastery of songcraft. The spot-on, unwavering consistency of the material on Massive Addictive is astonishing – even moreso than its predecessors. Every morsel here tastes about the same - be it the rampaging "An Ordinary Abnormality", the more genteel "Over And Done", the BON JOVI-like stadium rock of "Exhale" or the muscular, disco-fied electronic throb of "Digital World" - but dammit if they aren't all quite delicious. Just be sure to grab lots of napkins, and be ready to hide your shame.
3.0 Out Of 5.0
Grab a copy of Massive Addictive in the KNAC.COM More Store right HERE.

Please log in to view RANTS