The Vandals
Internet Dating Superstuds


By Jeff Kerby, Contributor
Monday, September 23, 2002 @ 9:32 AM


| | | |
| --- | --- | --- |
| | | (Kung Fu) |
I donít know if I ever want to meet a girl who I met through talking on the Internet.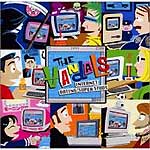 Itís the same principle that causes me to shy away from such worthwhile endeavors as engaging in phone sex or answering classified ads written by poor lonely castaways with penchants for bondage and masturbation with various household items. Iím not saying that sometimes women donít sound hot when theyíre in a chat room or the rant board on KNAC, but címon guys -- ya gotta wonder about some chick who claims she is a gorgeous 36-28-38 yet has nothing better to do than engage in electronic foreplay with some unemployed Dungeons and Dragons aficionado who resides in his parentsí basement. If I was tempted to engage in this type of activity though, the Vandals have the right idea on how to go about doing it. On their website www.internetdatingsuperstuds.com, the Vandals have allowed fans who might want to date one of them a forum to submit photographs as well as truncated bios listing certain information regarding their background and interests. Sure, this is a shameless ploy to garner publicity for the Vandals new disc Internet Dating Superstuds, but hey, itís a good one. There are actually some pretty decent looking women on there too, like Nidia Gonzalez whose eyes are the type of heavenly fluff that homemade porn directors dream of late at night as the dogs in the trailer next to them bark incessantly at the passed out meth whore in the front yard. Some of the disclosures are frightening too, of course, and there are also a bunch ofÖ guys. Iím sure the men have various reasons for submitting to the site and that many of these are intended to be jokes, but when you get a dude like Ben Cook of Canada writing in saying that ďI donít enjoy ass sexĒ -- yet he wants a date with a male, you have got to wonder if he isnít covering something up -- and itís not his rectum. If the weirdness isnít even of a sexual nature like Pat McCartyís disclosure that ďI enjoy sitting on the beach eating a shitload of pop tarts and Mottís applesauce,Ē it is still disconcerting. Now, the guys in the band donít have to go out with anyone that they donít want to, and there are enough quality submissions that the Vandals may just find themselves delving into this cyber grab bag more than once. The final version of this disc is supposed to contain footage of the dates -- that alone might be reason enough to purchase this album. Yep, sex and toaster pastries, what more could you ask for? The music on Internet Dating Superstuds is as fast paced and funny as your first sexual experience with your cousin. I mean, this isnít Black Sabbath, but then again, it isnít supposed to be either -- their guitarist, Warren Fitzgerald, actually contributed to the Tenacious D disc last year. Although their background is primarily punk related with the Dickies being a major influence, any metalhead should be able to appreciate the rhythms and the quick-witted lyrics. Songs like ďSoccer Mom,Ē ďDisproportioned Head,Ē and ďMy Brother Is GayĒ are all high on satire and irony and which makes them the perfect compliment to sludgy guitars and angst-ridden screams. It doesnít mean itís any less masculine, it just means that itís different. In this case, the difference it a good thing. Punk by definition is supposed to be music that is severely lacking in both musicianship and song structure. Although listening to Internet Dating Superstuds wonít evoke any images of Joe Satriani playing a Dream Theatre epic, there is still something to be said of songs that donít last six or seven minutes or contain insanely complex guitar solos lasting longer than ninety seconds. The whole idea behind the Vandals is that a lyric can be both amusing and cerebral at the same time without being as superfluous or disposable as a Weird Al song. Basically, if you listen to this band long enough, you begin to realize that everything doesnít always have to be so damn serious all the time -- I mean, think about it -- sometimes itís okay to fall in love with a soccer mom -- I mean, as long as she has big tits, a mini van and a couple dozen orange slices. Long live the Vandals. * * *




Please log in to view RANTS

If you don't have a username, click here to create an account!






BEAST IN BLACK Dark Connection

MASSACRE Resurgence

DREAM THEATER A View From The Top Of The World

JAY JAY FRENCH Twisted Business: Lessons from My Life in Rock ĎNí Roll

BLACK LABEL SOCIETY, PRONG And OBITUARY In Portland, OR With Photos!

GEMINI SYNDROME 3rd Degree - The Raising

DORO/WARLOCK Triumph And Agony Live

BETWEEN WORLDS Between Worlds

ALCATRAZZ V

BEHEMOTH Sventevith (Storming Near the Baltic) Reissue

ALICE COOPER, ACE FREHLEY In Nashville, TN With Photos!

CARNIFEX Graveside Confessions

BLOOD RED THRONE Imperial Congregation

GUS G. Quantum Leap

BILLY IDOL The Roadside EP

AVATAR, MAGIC SWORD In Houston, TX With Photos!

APRIL WINE, MONKEYJUNK At The Ottawa Bluesfest

MINISTRY Moral Hygiene

CRYPTA Echoes Of The Soul

SKILLET In Houston, TX With Photos!

Immortal Axes: Guitars That Rock Book

IRON MAIDEN Senjutsu

GRINDER BLUES El Dos

GEORGE LYNCH Seamless Review #2

IN THIS MOMENT, BLACK VEIL BRIDES In Houston, TX With Photos!

WARLANDO Festival 2021 Photo Gallery

KISS In Ridgefield, WA With Photos!

LAURENNE/LOUHIMO The Reckoning

TREMONTI Marching In Time

ROCKLAHOMA 2021 Day 3 Photo Gallery

ROCKLAHOMA 2021 Day 2 Photo Gallery

ROCKLAHOMA 2021 Day 1 Photo Gallery

CARCASS Torn Arteries

SETH La Morsure de Christ

GEORGE LYNCH Seamless