KNAC.COM Staff Top Ten Picks For 2014 Releases

By Larry Petro, News Monkey
Saturday, January 3, 2015 @ 9:33 AM


A new year is now upon us, but 2014 saw a boatload of great hard rock and heavy metal released, and to that end, staff at KNAC.COM have compiled their lists of Top Ten (and in some cases, Top 20 or 25) releases of the year.

Many of these releases are available for sale in the KNAC.COM More Store. To purchase these albums, click on the album titles or on the album cover art.










Larry Petro, Managing Editor/News Monkey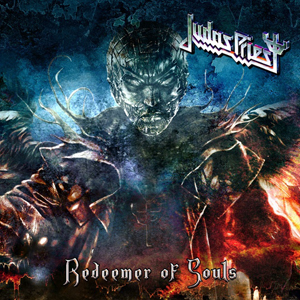 01.) Judas Priest Redeemer Of Souls (Epic)
02.) Amaranthe Massive Addictive (Spinefarm)
03.) Red Tiger Alive...And Still Believing (LXG Records)
04.) Accept Blind Rage (Nuclear Blast)
05.) Primal Fear Delivering The Black (Frontiers)
06.) Kobra And The Lotus High Priestess (Titan Records)
07.) Rubicon Cross Rubicon Cross (Raider Rock Records)
08.) Black Veil Brides IV (Republic)
09.) Lacuna Coil Broken Crown Halo (Century Media)
10.) Michael Schenker's Temple Of Rock Bridge The Gap (Inakustik)


Honorable Mentions:
Hammerfall: (r)Evolution (Nuclear Blast)
Kix: Rock Your Face Off (earMusic/Loud & Proud)
Riot V: Unleash The Fire (Steamhammer/SPV)
Sebastian Bach: Give 'Em Hell (Frontiers)
Winger: Better Days Comin' (Frontiers)
Tesla: Simplicity (Tesla Ecletric Recording Company)
The Raskins: The Raskins ((Miral Records))
Immortal Guardian: Revolution Part 1 (Independent)
220 Volt: Walking in Starlight (AOR Heaven)
Hellion: Karma's A Bitch (Renaissance Records)
AC/DC: Rock Or Bust (Columbia)

Wendy Jasper-Martinez, Fort Worth Correspondent
01.) Sanctuary The Year the Sun Died (Century Media)
02.) Exodus Blood In, Blood Out (Nuclear Blast)
03.) Black Veil Brides IV (Republic)
04.) Davey Suicide World Wide Suicide (Standby Records)
05.) Motionless In White Reincarnate (Fearless Records)
06.) Liv Kristine Vervain (Napalm Records)
07.) Arch Enemy War Eternal (Century Media)
08.) King Diamond Dreams Of Horror (Metal Blade)
09.) Body Count Featuring Ice-T Manslaughter (Sumerian)
10.) Lacuna Coil Broken Crown Halo (Century Media)

Honorable Mentions:

Sebastian Bach: Give'em Hell (Frontiers)
Stryper: Live at the Whiskey (Frontiers)
Doro: Raise Your Fist (Nuclear Blast/GMBH)
Murder FM: Lethal Lovers (Single)
Marty Friedman: Inferno (Prosthetic)

Charlie Steffens, aka Gnarly Charlie, Staff Photographer/Writer
01.) Sanctuary The Year The Sun Died (Century Media)
02.) Opeth Pale Communion (Roadrunner)
03.) Steel Panther All You Can Eat (Kobalt Label Services)
04.) Chevelle La Gargola (Epic)
05.) Black Label Society Catacombs of the Black Vatican (E1 Music)
06.) Avatar Hail The Apocalypse (Entertainment One)
07.) Slipknot .5: The Gray Chapter (Roadrunner)
08.) AcceptBlind Rage (Nuclear Blast)
09.) Cynic Kindly Bent to Free Us (Seasons of Mist)
10.) Hellion Karma's A Bitch (Renaissance Records)

Krishta Abruzzini-McGroovy, Pacific Northwest Correspondent & Hottest Chick On The Planet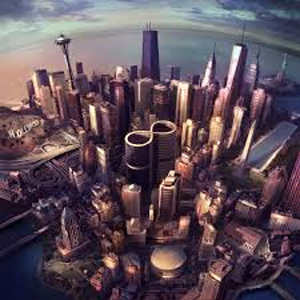 01.) Foo Fighters Sonic Highways
02.) Metts, Ryan & Collins Metts, Ryan & Collins
03.) Jack White Lazaretto
04.) Sixx: A.M. Modern Vintage
05.) Beck Morning Phase
06.) Red Zone Rider Red Zone Rider
07.) Slash World on Fire
08.) Wilko Johnson, Roger Daltrey Going Back Home
09.) Pink Floyd The Endless River
10.) Steel Panther All You Can Eat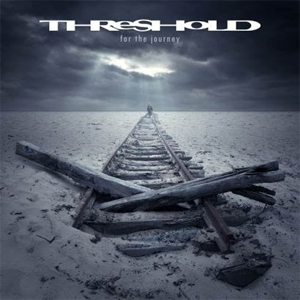 01.) Threshold For The Journey (Nuclear Blast)
02.) Insomnium Shadows Of The Dying Sun (Century Media)
03.) SepticFlesh Titan (Prosthetic)
04.) The Skull For Those Which Are Asleep (Tee Pee Records)
05.) Bloodbath Grand Morbid Funeral (Peaceville)
06.) Sanctuary The Year The Sun Died (Century Media)
07.) Devin Townsend Project z2 (Inside Out Music)
08.) November's Doom Bled White (The End Records)
09.) Hammerfall (r)Evolution (Nuclear Blast)
10.) Pallbearer Foundations Of Burden (Profound Lore Records)


Honorable Mentions:

Evergrey: Hymns For The Brokenl
Edguy: Space Police - Defenders Of The Crown
Ghost Brigade: IV - One With The Storm
Primal Fear: Delivering The Black
Mayan: Antagonise
Freedom Call: Beyond
Gamma Ray: Empire Of The Undead
Helstar: This Wicked Nest
Mors Principium EST: Dawn Of The 5th Era
Black Crown Initiate: The Wreckage Of Stars
Sabaton: Heroes

Peter Atkinson, Northeast Correspondent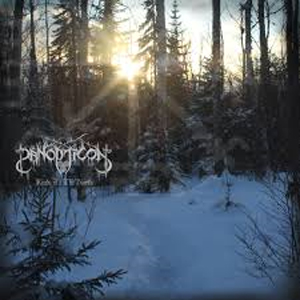 01.) Panopticon - Roads to the North (Bindrune Recordings)
02.) Lord Mantis - Death Mask (Profound Lore Records)
03.) Anaal Nathrakh - Desideratum (Metal Blade Records)
04.) Triptykon - Melana Chasmata (Century Media/Prowling Death)
05.) Behemoth - The Satanist (Metal Blade)
06.) Cannibal Corpse - A Skeletal Domain (Metal Blade)
07.) Revocation - Deathless (Metal Blade)
08.) Prong - Ruining Lives (SPV Records)
09.) Monuments - The Amanuensis (Century Media)
10.) At The Gates - At War With Reality (Century Media)


Junkman, On Air Personality, Hoarder Of All Things Salvageable
01.) Slipknot .5: The Grey Chapter (Roadrunner)
02.) Judas Priest Redeemer Of Souls (Epic)
03.) Slash (featuring Myles Kennedy and the Conspirators) World On Fire (Di Kayd-Universal)
04.) Exodus Blood In , Blood Out (Nuclear Blast)
05.) Rival Sons Great Western Valkyrie (Earache)
06.) Body Count Manslaughter (Sumerian)
07.) Godsmack 1000 HP (Universal Republic)
08.) Overkill White Devil Armory (Entertainment One Music)
09.) KXM KXM (Rat Pack Records)
10.) Mastodon Once More 'Round The Sun (Warner Bros)
11.) Kix Rock Your Face Off (Loud And Proud)
12.) Accept Blind Rage (Nuclear Blast)
13.) Arch Enemy War Eternal (Century Media)
14.) Suicide Silence You Can't Stop Me (Nuclear Blast)
15.) Hammerfall (r)Evolution (Nuclear Blast)
16.) Texas Hippie Coalition Ride On (10 Spot)
17.) Red Dragon Cartel Red Dragon Cartel (Frontiers)
18.) Black Label Society Catacombs Of The Black Vatican (Entertainment One)
19.) AC/DC Rock Or Bust (Columbia)
20.) California Breed California Breed (Frontiers)

DJ Will Host of "The Vault"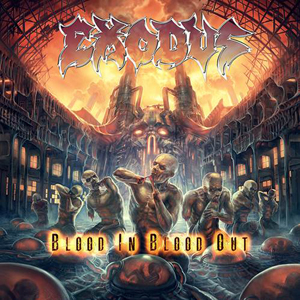 01.) Exodus Blood In, Blood Out (Nuclear Blast)
02.) Machine Head Bloodstone & Diamonds (Nuclear Blast)
03.) Overkill White Devil Armory (eOne Music)
04.) Cavalera Conspiracy Pandemonium (Napalm)
05.) AcceptBlind Rage(Nuclear Blast)
06.) Primal Fear Delivering The Black (Frontiers)
07.) Hirax Immortal Legacy (Steamhammer)
08.) Sanctuary The Year the Sun Died (Century Media)
09.) Judas Priest Redeemer Of Souls (Epic)
10.) Entombed A.D. Back To The Front (Century Media)
11.) Arch Enemy War Eternal (Century Media)
12.) Goatwhore Constricting Rage of the Merciless (Metal Blade)
13.) Helstar This Wicked Nest (AFM Records)
14.) The Haunted Exit Wounds (Century Media)
15.) Evergrey Hymns for the Broken (AFM)
16.) Grave Digger Return Of The Reaper (Napalm)
17.) Behemoth The Satanist (Nuclear Blast)
18.) Loudness The Sun Will Rise Again (Universal)
19.) Body Count Manslaughter (Sumerian)
20.) AC/DC Rock Or Bust (Columbia)

Andrew Depedro, Ottawa Correspondent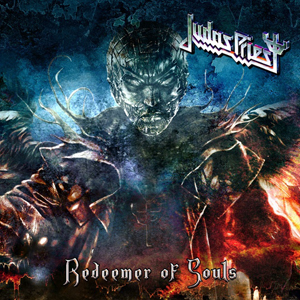 01.) Judas Priest Redeemer Of Souls (Epic)
02.) Accept Blind Rage (Nuclear Blast)
03.) Exodus Blood In, Blood Out (Nuclear Blast)
04.) At The Gates At War With Reality (Century Media)
05.) Overkill White Devil Armory (eOne Music)
06.) Arch EnemyWar Eternal (Century Media)
07.) Tesla Simplicity (Tesla Electric Recording Company)
08.) Winger Better Days Comin' (Frontiers Records)
09.) Mastodon Once More Around The Sun (Reprise)
10.) Various Artists Ronnie James Dio: This Is Your Life (Rhino)

Michael Fischer, Music City Writer/Lead Cheeseburger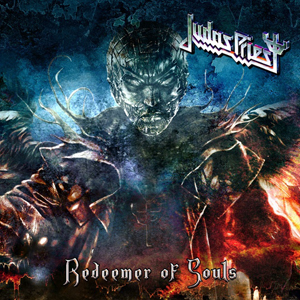 01.) Judas Priest Redeemer Of Souls (Epic)
02.) King Diamond Dreams of Horror (Metal Blade)
03.) Accept Blind Rage (Nuclear Blast)
04.) Riot V Unleash The Fire (Steamhammer/SPV)
05.) California Breed California Breed (Frontiers)
06.) Uriah Heep Outsider (Frontiers Records)
07.) KXM KXM (Rat Pack Records)
08.) Rival Sons Great Western Valkyrie (Earache Records)
09.) Animals As Leaders The Joy Of Motion (Sumerian)
10.) 220 Volt Walking In Starlight (AOR Heaven)


Honorable Mentions:
TNT: 30th Anniversary 1982-2012 Live (Indie Recordings)
Vicious Rumors: Live You To Death 2 (Steamhammer/SPV)
Cold Truth: Grindstone (Imports)
Moon Kings: Moon Kings (Imports)
Loudness: Sun will Rise Again (Imports)

Jay Roberts, Massachusetts Contributor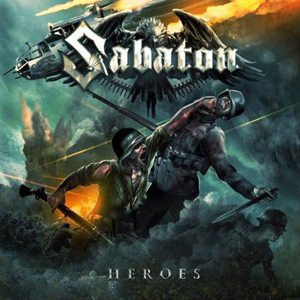 01.) Sabaton Heroes (Nuclear Blast)
02.) Accept Blind Rage (Nuclear Blast)
03.) Kix Rock Your Face Off (Loud & Proud Records)
04.) Uriah Heep Outsider (Frontiers)
05.) Judas Priest Redeemer Of Souls (Epic)
06.) Ronny Munroe Electric Wake (Rat Pak Records)
07.) Night Ranger High Road (Frontiers)
08.) Winger Better Days Comin' (Frontiers)
09.) Tesla Simplicity (Tesla Electric Co.)
10.) Overkill White Devil Armory (EOne Music)

Geoff Ketler, Cleveland Contributor/Aces High Photography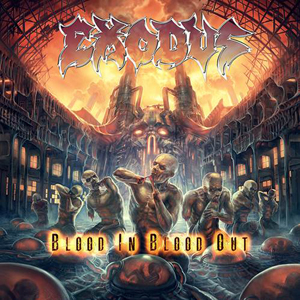 01.) Exodus Blood In, Blood Out (Nuclear Blast)
02.) Prong Ruining Lives (Steamhammer/SPV)
03.) Steel Panther All You Can Eat (Kobalt Label Services)
04.) Lynch Mob Sun Red Sun (Rat Pak Records)
05.) Slash World On Fire Dik Hayd Records (Universal)
06.) Overkill White Devil Armory (eOne Music)
07.) Mushroomhead The Righteous & The Butterfly (Megaforce)
08.) HellyeahBlood For Blood (Eleven Seven Music)
09.) Judas Priest Redeemer Of Souls (Epic)
10.) Ted Nugent Shutup&Jam! (Frontiers)

Honorable Mentions:
Arch Enemy
Tesla
Accept
California Breed
Buckcherry
Red Dragon Cartel

Chaos G, Nomad Contributor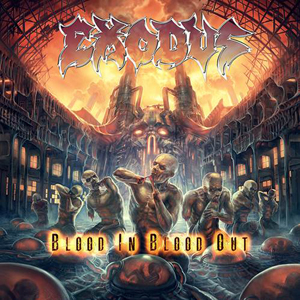 01.) Exodus Blood In, Blood Out (Nuclear Blast)
02.) Belphegor Conjuring The Dead (Nuclear Blast)
03.) Goatwhore Constricting Rage Of The Merciless (Metal Blade)
04.) Vader Tibi Et Igni (Nuclear Blast)
05.) Decapitated Blood Mantra (Nuclear Blast)
06.) At The Gates At War With Reality (Century Media)
07.) Cannibal Corpse A Skeletal Domain (Metal Blade)
08.) Accept Blind Rage (Nuclear Blast)
09.) Behemoth The Satanist (Metal Blade)
10.) Gormathon Following The Beast (Napalm Records)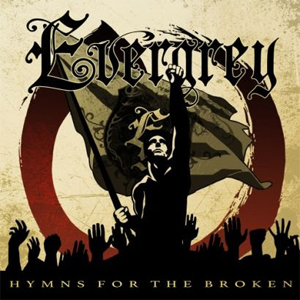 01.) Evergrey Hymns For The Broken (AFM Records)
02.) Sinbreed Shadows (AFM Records)
03.) Exodus Blood In, Blood Out (Nuclear Blast)
04.) Gamma Ray Empire Of The Undead (Edel Germany)
05.) Sparta Welcome To Hell (High Roller Records)
06.) Grave Digger Return Of The Reaper (Napalm Records)
07.) Soldier Dogs of War (High Roller Records)
08.) Adrenaline Mob Men Of Honor (Century Media)
09.) Volture On The Edge (High Roller Records)
10.) Unisonic Light Of Dawn (Edel Germany)


Honorable Mentions:
Helstar
Iron Savior
Blitzkrieg
Savage Messiah
Johnny Winter

George Mihalovich, Pittsburgh Contributor/AFTERSHOK Guitarist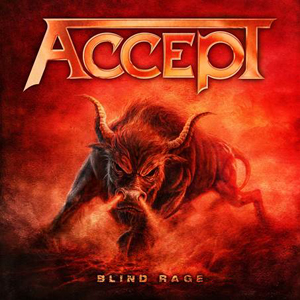 01.) Accept Blind Rage (Nuclear Blast)
02.) Allen/Lande The Great Divide (Frontiers)
03.) Judas Priest Redeemer of Souls (Epic)
04.) Exodus Blood In, Blood Out (Nuclear Blast)
05.) SinbreedShadows (AFM Records)
06.) Primal Fear Delivering The Black (Frontiers)
07.) Mr. Big ...The Stories We Could Tell (Frontiers)
08.) Falconer Black Moon Rising (Metal Blade)
09.) Overkill White Devil Armory (eOne)
10.) Riot V Unleash The Fire (SPV)
11.) Nightmare The Aftermath (AFM Records)
12.) Exorcism I Am God (GoldenCore/ZYX)
13.) Astral Doors Notes From The Shadows (Metalville)
14.) Iron Savior Rise Of The Hero (AFM Records)
15.) Winger Better Days Comin' (Frontiers)
16.) Persuader The Fiction Maze (Inner Wound)
17.) Triosphere The Heart Of The Matter (AFM Records)
18.) Red Circuit Haze Of Nemesis (Limb Music)
19.) Evergrey Hymns For The Broken (AFM Records)
20.) Michael Schenker Bridge The Gap (Inakustik)
21.) Brainstorm Firesoul (AFM Records)
22.) Kenziner The Last Horizon (Nightmare Records)
23.) Sanctuary The Year The Sun Died (Century Media)
24.) Savage Messiah The Fateful Dark (Earache/Century Media)
25.) Bloodbound Stormborn (AFM Records)