FARMIKOS Farmikos


By Alex Yarborough, Orlando Contributor
Tuesday, April 21, 2015 @ 6:56 PM


| | | |
| --- | --- | --- |
| | | |
FARMIKOS
Farmikos
2015 Independent Release




FARMIKOS is an LA-based band that features Joe Holmes (ex-OZZY/LIZZY BORDEN) on guitar, Robert Trujillo (METALLICA) on bass, Robert Locke (ex-LAIDLAW) on vocals and BAD RELIGION drummer Brooks Wackerman. The band name was derived from their song "Scapegoat", which was originally titled "Pharmikos". (Pharmikos, or pharmacology, is the analysis of the therapeutic and side effects of drugs). This is the band's self-titled debut album.

Even though many elements on this album sound familiar, you probably haven't heard a band like this before. FARMIKOS take elements of '70s and '80s rock and mix them with modern ideas; they sound almost progressive at times. That makes sense considering the album was engineered and mixed by Rich Mouser (who also worked with SPOCK'S BEARD and TRANSATLANTIC). Wild leads frequently follow the crunch – Joe Holmes' guitar playing is definitely the focal point for this album. (Joe was a pupil of Randy Rhoads). Locke's voice is intriguing yet somehow familiar; his style resides somewhere between Chris Cornell and Eric Wagner (TROUBLE).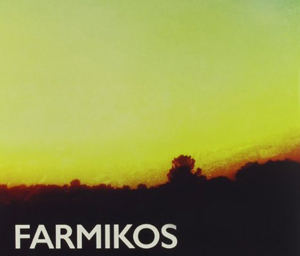 What was originally intended to be a 5-song EP eventually grew into this 10-track album. The album opens with "Scapegoat", a driving track featuring powerful downtuned riffing from Holmes and over-the-top howling from Locke. "Am I One" follows, a stomping track featuring some very heavy riffs. "Kings Of Dust" and "Spoon And Sun" are two of the standout tracks on the album. There are some sly ALICE IN CHAINS references on these two tracks. "The Sound Of My Gun" is an excellent song, it may remind you a little of SOUNDGARDEN. It also features some searing leads from Joe Holmes. Another standout track is "Ascension", which features an incredible solo.
Fans of ALICE IN CHAINS, SOUNDGARDEN and even CORROSION OF CONFORMITY will find a lot to like on this album. This is an intriguing collection of songs that reveal more and more with each listen. FARMIKOS is an independent release and is available at CD Baby and on iTunes.
4.0 Out Of 5.0

Please log in to view RANTS