Review And Photos By Halo
With Hot Streak topping charts already, THE WINERY DOGS' Double Down Tour is underway and selling out venues all over the U.S. I personally wasn't in attendance at any of the shows throughout the first tour for their debut album, which I fully regretted and have become an immense fan after listening to them. When this album came to me for review I was undoubtedly excited but nervous to compare the two albums due to the huge success of the freshman release. After the first track played on Hot Streak I knew this was gonna be a badass album and tour.
I wasn't about to miss a show this time around.
THE WINERY DOGS made a tour stop in Stafford, Texas, right outside of Houston on October 22nd 2015 at the Pub Fountains Club.
The Pub Fountains is an unconventional venue for a band of this magnitude but it ended up being a great location for this absolute Rock show! The venue's staff was wonderful and worked well alongside the band's management.
I was a bit skeptical on how the band would sound on this outdoor stage hovering over a huge a body of water with a freeway behind them. I quickly shut that concern down when TWD took the stage and broke into "Oblivion". The crowd was into the music from the first note. The second track they played was "Captain Love". Not only is it one of my favorites from this album but was obviously a crowd favorite. Everyone knew the lyrics "I'm 45 but I'm 18 in the clutch". Everyone around me was singing along, including myself I'll admit. The guys mixed the show with tunes from both albums. The next to please the fans was "We Are One". By this point all three masterminds are putting on a full blown rock n roll show that makes you remember how arena shows were back in the day. A well oiled trio I always refer to them as reminded us what 3 great musicians can do.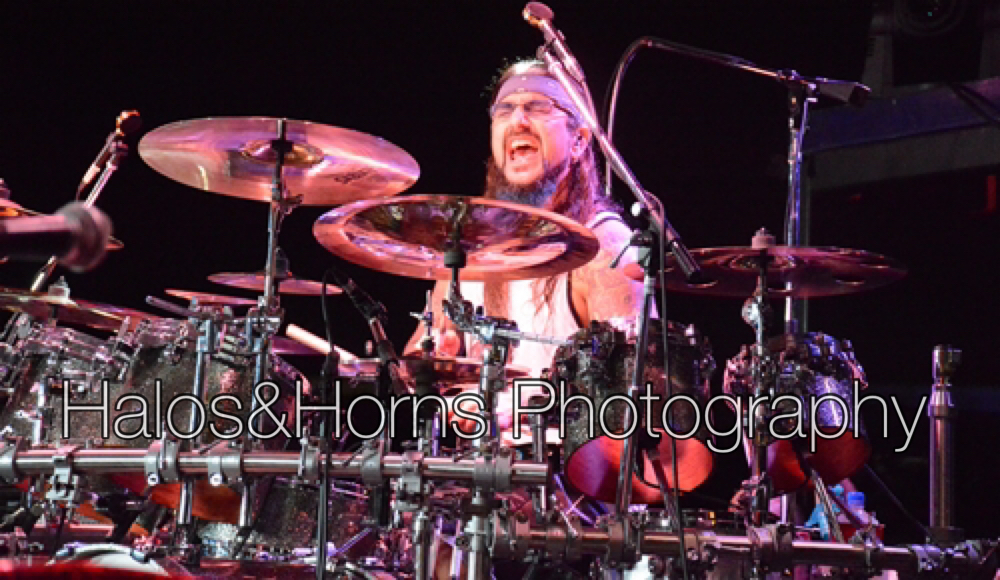 The title track from the new album came next and everyone was yelling and singing along to "Hot Streak". It seems that most of the up close fans knew this one. The amazing Billy Sheehan's intro to "How Long" followed and this funk rock song was one of the crowd's favorite as I reflect back. "War Machine" was next on the set list but I have to add at this point that a couple times before, Mike Portnoy had to ask where his potato skins were. He had apparently ordered some earlier before the show began. This man could be a comedian. He then sat down and they started "War Machine". This track has an awesome mix of guitar and drums, musically one of the best on the album and live.
The funky blues sound of the intro to "Empire" started and immediately we knew, or those that have listened to the new album knew what song was coming. This is easily one of the most meaningful songs and personal to many singing along as I observed the fans around me. After "Empire" Richie was standing alone with his acoustic guitar and he then started singing "Fire". This was my favorite song of this album and couldn't wait to see it played live. A heartbreaking ballad and I'm sure all of the women in the audience were putty as I was. His vocals are perfection. His smooth voice and emotion are one of kind and he sounds exactly like he does in the studio. Everyone was singing along. Beautiful, beautiful performance. I didn't want that one to end.
Mike Portnoy had a short solo after "Think It Over" and before "The Other Side". He was a point of focus during the whole show and I found it hard to look away. He is probably the best drummer I've seen live, engaging with the fans and loving every minute of the show. You could watch his facial expressions and the way he moved. Without a doubt I'm a Mike fan after finally seeing him. Next came Billy's solo, which was unbelievable. This man is unreal with his bass. The four string king played and wowed us before "Not Hopeless" started.
Mike showed his talent while pounding out the intro to "Ghost Town". "I'm No Angel" followed and was one of my favorites live. I think all three of the guys were spotlighted perfectly in this song. The last three songs were from their first album as "I'm No Angel" is as well. As soon as the band broke into "Elevate" the crowd was singing so loud I was having a hard time to hearing Richie. He had a grin on his face when the crowd was singing with him and to him. This song is always gonna be a WINERY DOGS fan favorite. Why wouldn't it be?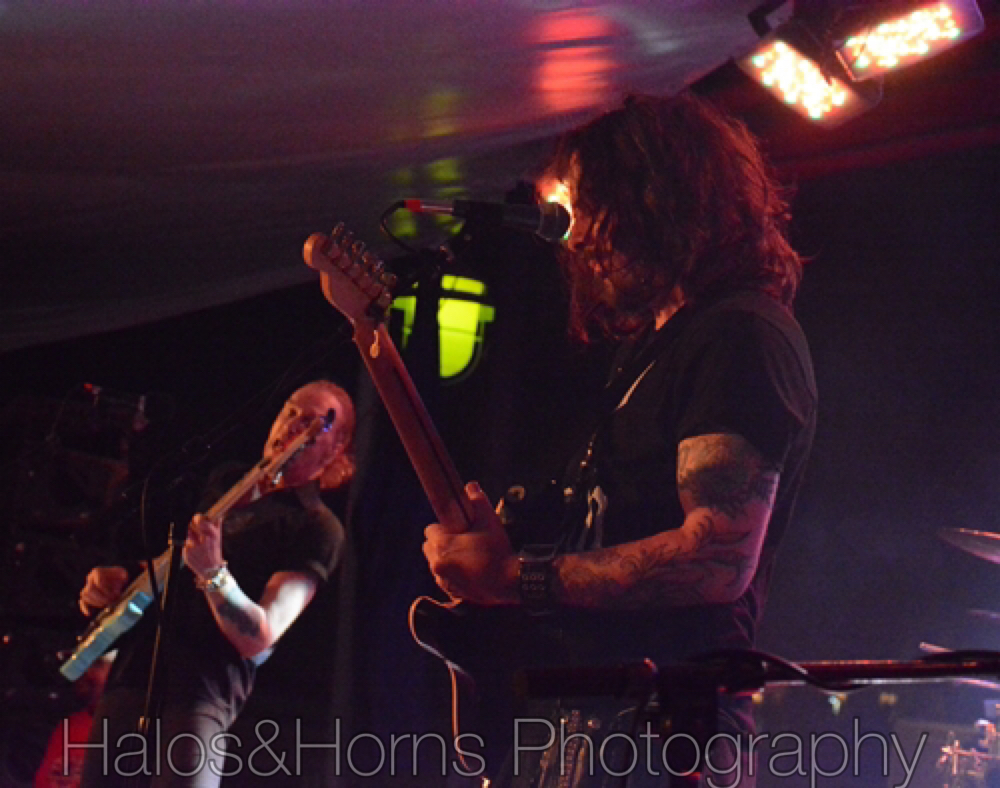 The second to last song was "Regret", which is another favorite of mine. I knew as Richie sat down to the keyboard it was going to happen. This song is so powerful and actually made me tear up watching him perform it so close to me, his voice impeccable. A jaw dropping performance just a couple feet away from me was one of those "wow" moments in music. "Desire" was the last song and the crowd was on their feetjust as they were for the first song, bopping their heads, shaking their hips and their hands in the air. No one in attendance wanted this show to end. I'm confident in stating that we could have all been there another two hours listening to them. Man can these guys rock!
THE WINERY DOGS' performance was easily one of the best shows I've ever been lucky enough to see up close. These three men could be the go-to guys for every musician on this planet learning different instruments and wanting to play in a band live. Richie, Mike and Billy are truly Rock Gods in their own rights and I witnessed it Oct. 22. You can tell they absolutely love what they do. They appreciate their fans and give 150% on the stage. Billy Sheehan stuck around and signed autographs, took pictures and told stories for a good amount of time after the show. He was truly one of the nicest guys I've met.
This was one night I wont forget for many reasons. If you haven't seen TWD live, I'm here to tell you you're crazy. Get a ticket before you are stuck without one, and you will be if you wait. Don't have any regrets.....
Check out some more photos from the show!
All Photos By Halo