KNAC.COM Exclusive Interview: Illuminations of a Pyrotechnicrat


By Philthy Phil, 8-Foot Viking
Monday, February 24, 2003 @ 10:15 PM


| | | |
| --- | --- | --- |
| | | More Pyro Discussion |
Imagine watching KISS on stage without a major pyro display. You can almost feel the heat thinking about it. Now imagine seeing KISS in a nightclub with low ceilings and a capacity of 300. Never happen right?

Benny Doro has seen KISS play clubs…over 1500 times…so close he could touch the band members. That's because he's in the KISS tribute band, Hotter Than Hell.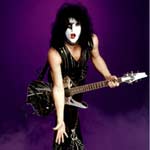 As the discussion continues to flare-up over the fire in Rhode Island and who might be to blame, if anyone, I thought I would speak to someone who knows a thing or two about putting on pyrotechnic shows night after night in clubs across North America. If anyone would know, it's Benny Doro.
Doro plays Paul Stanley in the tribute band that, according to Doro, is the only KISS tribute band officially sanctioned by KISS. I asked Doro to describe his stage show in the context of playing a nightclub the size of The Station in Rhode Island. "We carry one of the biggest pyro shows you can put in a club" Doro says, "flame towers, sparkle showers (like the ones Great White used), smoking guitars, flames, fire-breathing…all the good stuff." Doro went on, "Any venue that will let us do it, or where it is safe to do it, we will use it. We gotta do it to make the show more spectacular, more true to life."
With all that firepower, it begs the question; what is the typical experience with a club when you come to an agreement about your performance? "In general the club…they don't ever require licenses" Doro says, "They just say, 'be sure to bring your pyro show' and that's what we do." Doro continued, "But we always bring a licensed Pyro technician with us."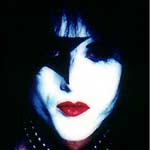 "Usually when we get to the venue" Doro explains, "The fire marshal is waiting for us. We demo what we plan to do and he tells us what we can and cannot do. We use whatever we're allow to use, because believe me, that pyro is expensive. If we don't have to use it, so be it. We're saving money. It's the music that carries the show anyway.
"It's the club owners" Doro offers, "That want the pyro. One time we couldn't take our pyro tech over the border into Canada for a couple of shows. It was just against Canadian law. The clubs insisted we do pyro and we told them we would have to cancel unless they hired a Canadian tech for us."
Based on Doro's experience, it seems a lot of clubs want pyro. But what about The Station, or even the New Jersey Club, the Stone Pony, whose owner, Mr. Santana was so happy to speak to the press and throw Great White into the inferno of public opinion? "We've played both clubs with pyro," Doro says. "Both clubs are pretty lax in their rules."
Doro told me there are plenty of clubs that flat out won't allow pyro, and in his opinion, the club is responsible for the safety of the patrons as well as being sensitive to local rules and regulations. Breaking the wrong rules on the wrong night could certainly get a club shut down. Doro said, "If a band comes into town and wants to saw a pig in half on stage, that's great, but it might be illegal in some states."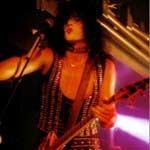 I asked Doro to speak about what he felt might have happened in the Great White situation. He said, "I don't believe Great White was going to blow off pyro if they were told not to...they wouldn't get paid (bands typically get half their pay up front, and the other half is withheld if there is a breach of contract), and word would get out to other clubs, and it costs money to do pyro. They aren't going to waste their money if they don't have to."
But Doro's message about blame is measured. "From my side of the fence, I know what happens when I go into these clubs. It's the clubs that call the shots. If the club is prepared for pyro, then we do it. Sometimes bands roll in with two-bit pyro guys and they don't really know what to do if there's a spark and things get out of control. A club owner's responsibility is to keep the patrons safe, see what the band is going to do and approve or disapprove it, instead of letting a band roll right through. The band has a responsibility to check out the club as well. One time we played a club and said, 'look at the dust on the ceiling, if any of our flames hit the ceiling, this place is going up in smoke', so we say no flames, and the club owner says, 'give me flames', and we say 'clean the ceilings'. A lot of clubs have years of cigarette tar and dust on the walls and the ceiling. We've had plenty of times when our pyro show caught light gels or curtains on fire, but then our guy is there to put it out. You have about 20 seconds to take care of the problem, and a pro knows what to do."
But then, with one unguarded parting shot, Doro said this about club owners, "They just want to make sure they are packing people into the front door, sometimes at any cost. I really don't think they (Great White) did anything on purpose or anything wrong. It's going to be up to the investigation to find out what happens here. I just hope the club owners cooperate with the officials. Besides, there's got to be a lot of information out there, with the fans and the roadies about band after band after band that have blown pyro in that club."
Hotter Than Hell is playing several dates in the Pacific Northwest this week and next. At least three of those clubs have called Doro to ask they do not use any pyro until things get figured out. Doro says, "This is just a tough thing to deal with. Hopefully we'll all learn something from it. My heart goes out to anybody who has anything to with any of those people in that club."
For more info about Hotter Than Hell, go to hotterthanhell.com.




Please log in to view RANTS

If you don't have a username, click here to create an account!