KNAC.COM Staff Top Ten Picks For 2015 Releases

By Larry Petro, News Monkey
Friday, January 1, 2016 @ 12:04 AM

| | | |
| --- | --- | --- |
| | | How Does Your List Stack Up? |
Sorry Gene, but rock is far from dead!

A new year is now upon us, but 2015 saw a boatload of great hard rock and heavy metal released, and to that end, staff at KNAC.COM have compiled their lists of Top Ten (and in some cases, Top 25) releases of the year.

Many of these releases are available for sale in the KNAC.COM More Store. To purchase these albums, click on the album titles or on the album cover art.














Larry Petro, Managing Editor/News Monkey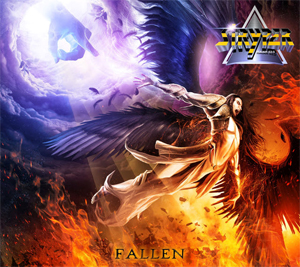 01.) Stryper Fallen (Frontiers)
02.) Queensryche Condition Human (Century Media)
03.) Iron Maiden The Book Of Souls (BMG/UME)
04.) Helloween My God-Given Right (Nuclear Blast)
05.) Saxon Battering Ram (UDR)
06.) Santa Cruz Santa Cruz (Spinefarm)
07.) Diemonds Never Wanna Die (Napalm)
08.) Battle Beast Unholy Savior (Ward Records)
09.) Full Devil Jacket Broken Crown Halo (eOne Music)
10.) Revolution Saints Revolution Saints (Frontiers)

Honorable Mentions:
Armored Saint: Hands Down
Veronica Freeman (The V): Now Or Never
Scorpions: Return To Forever
Symphony X: Underworld
Murder FM: Happily Neverafter
W.A.S.P.: Golgotha
Architects Of Chaoz: The League Of Shadows

Wendy Jasper-Martinez, Fort Worth Correspondent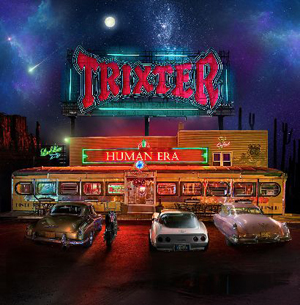 01.) Trixter Human Era (Frontiers)
02.) Murder FM Happily Neverafter (Famous Global/Sony)
03.) Leaves' Eyes King Of Kings (AFM)
04.) Marilyn Manson The Pale Emperor (Hell, etc)
05.) Chastain We Bleed Metal (Leviathan)
06.) W.A.S.P. Golgotha (Napalm)
07.) Iron Maiden The Book Of Souls (BMG/UME)
08.) Act Of Defiance Birth And The Burial (Metal Blade)
09.) Jack Russell's Great White Hard Habit (Single)
10.) Slayer Repentless (Nuclear Blast)

Honorable Mentions:

Children Of Bodom: I Worship Chaos
Butcher Babies: Take It Like A Man
Armored Saint: Win Hands Down
Fates Warning: A Pleasant Shade Of Gray (Expanded Edition)
Cancer Bats: Searching For Zero
Amorphis: Under The Red Cloud

Charlie Steffens, aka Gnarly Charlie, Staff Photographer/Writer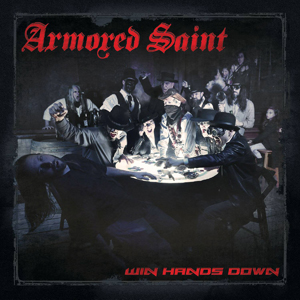 01.) Armored Saint Win Hands Down (Metal Blade)
02.) Lamb Of God VII Sturm Und Drang (Epic)
03.) Byzantine To Release Is To Resolve (Independent)
04.) Motor Sister Ride (Metal Blade)
05.) Delta Deep Delta Deep (Mailboat Records)
06.) Slayer Repentless (Nuclear Blast)
07.) Marilyn Manson The Pale Emperor (Hell, etc)
08.) Fear FactoryGenexus (Nuclear Blast)
09.) Spock's Beard Oblivion Particle (Inside Out Music)
10.) Prong Songs From The Black Hole (SPV)

Alex "Dr. Metal" Yarborough, Orlando Contributor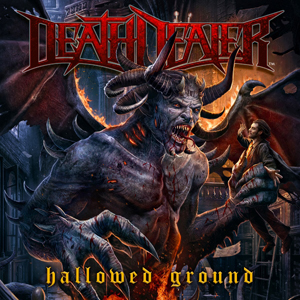 01.) DeathDealer Hallowed Ground (SMG)
02.) Impellitteri Venom (Frontiers)
03.) Cage Ancient Evil (SMG)
04.) Black Star Riders The Killer Instinct (Nuclear Blast)
05.) Symphony X Underworld (Nuclear Blast)
06.) Stryper Fallen (Frontiers)
07.) Blind Guardian Beyond The Red Mirror (Nuclear Blast)
08.) Queensryche Condition Human (Century Media)
09.) Empires Of Eden Architect of Hope (Melodic Rock)
10.) Helloween My God-Given Right (Nuclear Blast)

Honorable Mentions:

Denner/Shermann: Satan's Tomb
Stratovarius: Eternal
Circle II Circle: Reign Of Darkness
Iron Maiden: The Book Of Souls
Nightwish: Endless Forms Most Beautiful
01.) Draconian Sovran (Napalm)
02.) Blind Guardian Beyond The Red Mirror (Nuclear Blast)
03.) Enslaved In Times (Nuclear Blast)
04.) Moonspell Extinct (Napalm)
05.) The Gentle Storm The Diary (Inside Out Music)
06.) Nightwish Endless Forms Most Beautiful (Nuclear Blast)
07.) Arcturus Arcturian (Prophecy Productions)
08.) Armored Saint Win Hands Down (Metal Blade)
09.) Paradise Lost The Plague Within (Century Media)
10.) Fear Factory Genexus (Nuclear Blast)

Honorable Mentions:

Ghost: Meliora
Amorphis: Under The Red Cloud
Swallow The Sun: Songs From The North I, II, III
Subterranean Masquerade: The Great Bazaar
Startovarius: Eternal
Faith No More: Sol Invictus
Helloween: My God-Given Right
Symphony X: Underworld
Iron Maiden: The Book Of Souls

Peter Atkinson, Northeast Correspondent
01.) Cattle Decapitation The Anthropocene Extinction (Metal Blade)
02.) Killing Joke Pylon (Spinefarm)
03.) Leprous The Congregation (Inside Out Music)
04.) Sulphur Aeon Gateway To The Antisphere (Ván Records/Imperium Productions)
05.) Gorod A Maze of Recycled Creeds (Unique Leader Records)
06.) Napalm Death Apex Predator - Easy Meat (Century Media)
07.) Paradise Lost The Plague Within (Century Media)
08.) Minsk - The Crash & The Draw (Relapse Records)
09.) Failure - The Heart Is A Monster (Ingrooves)
10.) Royal Thunder - Crooked Doors (Relapse Records)


Junkman, On Air Personality, Hoarder Of All Things Salvageable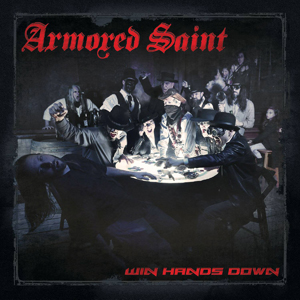 01.) Armored Saint Win Hands Down (Metal Blade)
02.) The Winery Dogs Hot Streak (Loud & Proud)
03.) Motorhead Bad Magic (UDR)
04.) Iron Maiden The Book Of Souls (BMG/UME)
05.) Slayer Repentless (Nuclear Blast)
06.) Sevendust Kill The Flaw (Asylum/7Bros)
07.) Saxon Battering Ram (UDR)
08.) The Sword High Country (Razor & Tie)
09.) Queensryche Condition Human (Century Media)
10.) Trivium Silence In The Snow (Warner Bros)


DJ Will, On-Air Personality & Host Of "The Vault"
01.) Slayer Repentless (Nuclear Blast)
02.) Armored Saint Win Hands Down (Metal Blade)
03.) Satan Atom By Atom (eOne Music)
04.) Queensryche Condition Human (Century Media)
05.) Fear FactoryGenexus (Nuclear Blast)

06.) Ghost Meliora (Seven Four Entertainment)
07.) Saxon Battering Ram (UDR)
08.) Venom From The Very Depths (Spinefarm)
09.) Motorhead Bad Magic (UDR)
10.) Raven Extermination (SPV/Steamhammer)


Andrew Depedro, Ottawa Correspondent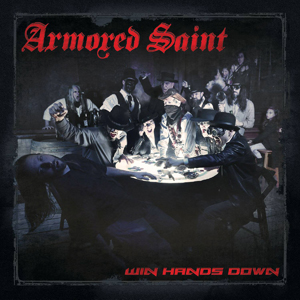 01.) Armored Saint Win Hands Down (Metal Blade)
02.) Iron Maiden The Book Of Souls (BMG/UME)
03.) Queensryche Condition Human (Century Media)
04.) Slayer Repentless (Nuclear Blast)
05.) Black Star Riders The Killer Instinct (Nuclear Blast)
06.) Helloween My God-Given Right (Nuclear Blast)
07.) Sleazy Way Out Satisfy Me (Sleazy Way Out Records)
08.) Diemonds Never Wanna Die (Napalm)
09.) Saxon Battering Ram (UDR)
10.) Girlschool Guilty As Sin (UDR)

Honorable Mentions:

Symphony X: Underworld
Motorhead: Bad Magic
W.A.S.P.: Golgotha
Sweet/Lynch: Only To Rise
Amorphis: Under The Red Cloud

Michael Fischer, Music City Writer/Lead Cheeseburger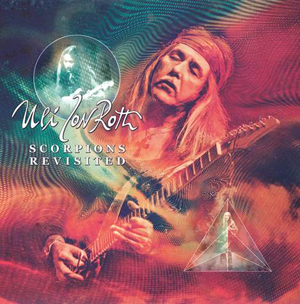 01.) Uli Jon Roth Scorpions Revisited (UDR)
02.) Iron Maiden The Book Of Souls (BMG/UME)
03.) Saxon Battering Ram (UDR)
04.) Lynch Mob Rebel (Frontiers)
05.) Symphony X Underworld (Nuclear Blast)
06.) U.D.O. Navy Metal Night (AFM)
07.) Queensryche Condition Human (Century Media)
08.) Motorhead Bad Magic (UDR)
09.) Dream Theater Dream Theater (Roadrunner)
10.) Chastain We Bleed Metal (Leviathan)


Jay Roberts, Massachusetts Contributor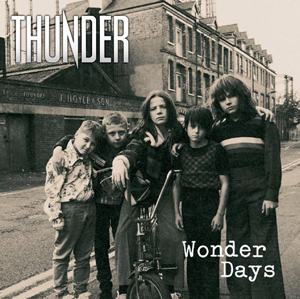 01.) Thunder Wonder Days (Scarecrow Records/earMusic)
02.) Iron Maiden The Book Of Souls (BMG/UME)
03.) Joel Hoekstra's 13 Dying To Live (Frontiers)
04.) Scorpions Return To Forever (Sony Music)
05.) Disturbed Immortalized (Epic)
06.) Def Leppard Def Leppard (Mailboat Records)
07.) Europe War Of Kings (UDR)
08.) Delta Deep Delta Deep (Mailboat Records)
09.) Trans-Siberian Orchestra Letters From The Labyrinth (Lava Music/Republic Records)
10.) Helloween My God-Given Right (Nuclear Blast)

Geoff Ketler, Cleveland Contributor/Aces High Photography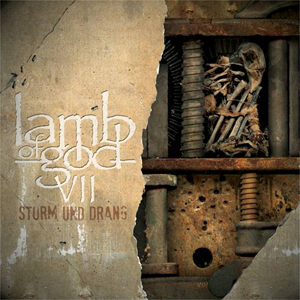 01.) Lamb Of God VII Sturm Und Drang (Epic)
02.) Screaming For Silence Screaming For Silence (Independent)
03.) Sons Of Texas Baptized in the Rio Grande (Razor & Tie)
04.) Fear FactoryGenexus (Nuclear Blast)
05.) Sunflower Dead It's Time To Get Weird (Bloody Bat Records, LLC)
06.) Butcher Babies Take It Like A Man (Century Media)
07.) Coal Chamber Rivals (Napalm)
08.) Red Sun RisingPolyester Zeal (Razor & Tie)
09.) Tremonti Cauterize (Fret12 Records)
10.) Symphony X Underworld (Nuclear Blast)

Duane Vickers, Houston Contributor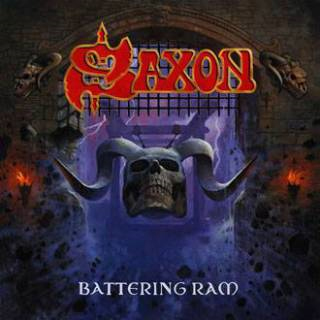 01.) Saxon Battering Ram (UDR)
02.) Queensryche Condition Human (Century Media)
03.) Revolution Saints Revolution Saints (Frontiers)
04.) Whitesnake The Purple Album (Nuclear Blast)
05.) The Circle At Your Service (Live) (Mailboat Records)
06.) Stryper Fallen (Frontiers)
07.) Scorpions Return To Forever (Sony Music)
08.) Leaves' Eyes King Of Kings (AFM)
09.) Iron Maiden The Book Of Souls (BMG/UME)
10.) W.A.S.P. Golgotha (Napalm)
01.) Satan Atom By Atom (Seven Four Entertainment)
02.) Denner/Shermann Satan's Tomb (Seven Four Entertainment)
03.) Slayer Repentless (Nuclear Blast)
04.) Black Star Riders The Killer Instinct (Nuclear Blast)
05.) Architects Of Chaoz The League Of Shadows (Metalville)
06.) Raven Extermination (SPV/Steamhammer)
07.) Night Demon Curse Of The Damned (Century Media)
08.) Broken Teeth Bulldozer (TMU Records)
09.) Motorhead Bad Magic (UDR)
10.) Ghost Meliora (Seven Four Entertainment)

Honorable Mentions:
The Winery Dogs
Blind Guardian
Spellbound
Driver
Stryper
Perzonal War
Symphony X

George Mihalovich, Pittsburgh Contributor/AFTERSHOK Guitarist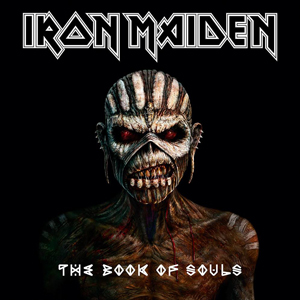 01.) Iron Maiden The Book Of Souls (BMG/UME)
02.) Symphony X Underworld (Nuclear Blast)
03.) Saxon Battering Ram (UDR)
04.) Tad Morose St Demonius (Despotz Records)
05.) U.D.O.Decadent (AFM Records)
06.) Darkology Fated To Burn (Nightmare Records)
07.) Sorcerer In the Shadow of the Inverted Cross (Metal Blade)
08.) Scorpions Return To Forever (Sony Music)
09.) Blind Guardian Beyond The Red Mirror (Nuclear Blast)
10.) Serious Black As Daylight Breaks (SPV)
11.) Helloween My God-Given Right (Nuclear Blast)
12.) Motorhead Bad Magic (UDR)
13.) Lynch Mob Rebel (Frontiers)
14.) UFO A Conspiracy Of Stars (SPV/Steamhammer)
15.) Wulfhook The Impaler (Divebomb)
16.) Michael Schenker's Temple of Rock Spirit on a Mission (Inakustik)
17.) Impellitteri Venom (Frontiers)
18.) Chastain We Bleed Metal (Leviathan)
19.) Stryper Fallen (Frontiers)
20.) Level 10 Chapter One (Frontiers)
21.) Annihilator Suicide Society (UDR)
22.) Voodoo Circle Whisky Fingers (AFM)
23.) Blackwelder Survival of the Fittest (Goldencore Records)
24.) Joel Hoekstra's 13 Dying To Live (Frontiers)
25.) DeathDealer Hallowed Ground (SMG)

Metal Mark Mihalo, Tulsa Contributor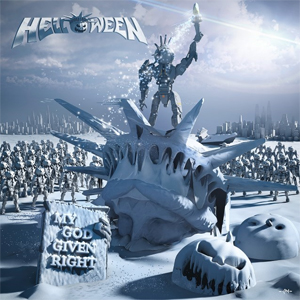 01.) Helloween My God-Given Right (Nuclear Blast)
02.) Masters Of Metal From Worlds Beyond (BMG/UME)
03.) Saxon Battering Ram (UDR)
04.) Barren Earth On Lonely Towers (Sony Music)
05.) Symphony X Underworld (Nuclear Blast)
06.) Denner/Shermann Satan's Tomb (Seven Four Entertainment)
07.) Annihilator Suicide Society (UDR)
08.) Sylosis Dormant Heart (Nuclear Blast)
09.) Transport League Napalm Bats and Suicide Dogs (Metalville Records)
10.) Threshold European Journey (Metalville Blast)

Halo, Houston Correspondent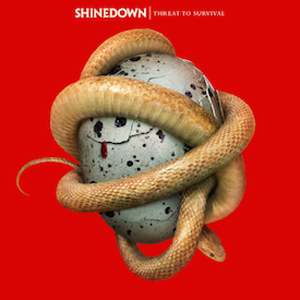 01.) Shinedown Threat To Survival (Atlantic)
02.) Halestorm Into The Wild Life (Atlantic)
03.) The Winery Dogs Hot Streak (Loud & Proud)
04.) The Dead Daisies Revolucion (Hell, etc)
05.) Queensryche Condition Human (Century Media)
06.) Lamb Of God VII Sturm Und Drang (Epic)
07.) Trixter Human Era (Frontiers)
08.) Slayer Repentless (Nuclear Blast)
09.) Devil City Angels Devil City Angels
10.) Def Leppard Def Leppard (Mailboat Records)

Travis Failey, Rocket Sports & Entertainment/Tampa Contributor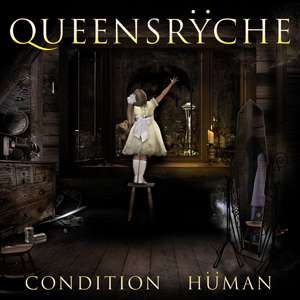 01.) Queensryche Condition Human (Century Media)
02.) Armored Saint Win Hands Down (Metal Blade)
03.) Sevendust Kill The Flaw (Asylum/7Bros)
04.) Metal Allegiance Metal Allegiance (Nuclear Blast)
05.) Clutch Psychic Warfare (Weathermaker)
06.) Iron Maiden The Book Of Souls (BMG/UME)
07.) Helloween My God-Given Right (Nuclear Blast)
08.) W.A.S.P. Golgotha (Napalm)

09.) Revolution Saints Revolution Saints (Frontiers)
10.) Halestorm Into The Wild Life (Atlantic)

M.K. Thomas, Pittsburgh Contributor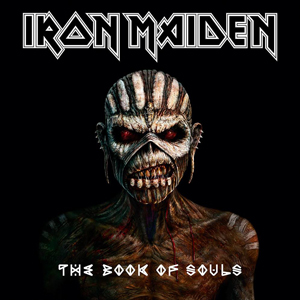 01.) Iron Maiden The Book Of Souls (BMG/UME)
02.) Nightwish Endless Forms Most Beautiful (Nuclear Blast)
03.) Disturbed Immortalized (Epic)
04.) Red Sun RisingPolyester Zeal (Razor & Tie)
05.) Soilwork The Ride Majestic (Nuclear Blast)
06.) Lamb Of God VII Sturm Und Drang (Epic)
07.) Five Finger Death Punch Got Your Six (Prospect Park)
08.) Metal Allegiance Metal Allegiance (Nuclear Blast)
09.) Stryper Fallen (Frontiers)
10.) August Burns Red Found In Far Away Places (Fearless Records)

Honorable Mentions:

Stone Sour: Meanwhile in Burbank…
Stone Sour: Straight Outta Burbank…
Bullet For My Valentine: Venom
Queensryche: Condition Human
Shattered Sun: Hope Within Hatred