ULI JON ROTH, GRAHAM BONNET BAND In Chicago, IL


By Shelly Harris, Chicago Contributor
Monday, April 17, 2017 @ 2:25 PM


| | | |
| --- | --- | --- |
| | | At Arcada Theater, St. Charles, IL March 4, 2017 |
Photos By Jess Rosiak
There is no questioning why, time and time again, that the audiences at Uli Jon Roth's shows implore him or applaud him with fervent chants of "Maestro, Maestro!"
Indeed, when he takes the stage, Roth takes command with a quiet and dignified confidence that has been earned over many long years of artistic integrity and mastery. (I've seen some online calling him the "Yoda of metal guitar," and that's actually very apt.) Thus, like a primal originator of the neo-classical metal guitar that he is, this show was another demonstration that Roth's virtuosity only gets better with time.
As we arrive at the suburban-Chicago Arcada Theater, it is really no wonder that, as per usual for an Uli show, a long line of fans snakes to pay pilgrimage in pre-show meet and greets (many of them traveling great distances to see many Roth shows); they know that they must see Roth - who once took a 17-year break from touring - as long and as often as they can. Old school SCORPIONS music was highly underrated by rock media in its time, but in hindsight many of the songs from that late 70s era, featuring incomparable Roth solos - stand the test of time as much - or even more than - the later tunes.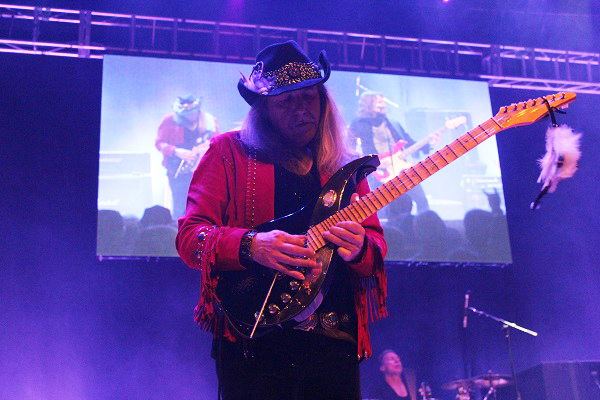 On this particular show - on the North American tour in support of Roth's version of Tokyo Tapes Revisited-- Uli Roth and band were clearly pumped and putting on their "A" game, as they stepped out onstage with the gusto and aplomb of 21st Century Cavaliers. It should be mentioned that the band this time were the same backup band on recent prior tours, and several of them are actually in an original prog rock band in Germany called CRYSTAL BREED. (That's a topic to be investigated further at another time and date.) Particularly notable is bassist/guitarist Niklas Turman, who was quite impressive and charismatic while taking on the formidable Klaus Meine vocals this time, rather than an additional frontman.
The songs were from the SCORPIONS' Tokyo Tapes era, yes, and a few from the ELECTRIC SUN era as well. It is a huge reminder of two things: The truly thrilling dynamics of SCORPIONS seminal sound, which was - all at once - supremely entrancing, dangerously innovative, neo-classical, and highly influential on the 80s hard rock and metal output as a whole ... plus it served to reiterate the authentic artistry of Roth's playing that still sounds utterly unique. Most of the classic songs played on this tour - including, of course, the entrancing "In Trance", the exotic "Sails Of Charon" and the exquisite masterpiece, "We'll Burn The Sky" - may be vintage but seeing and hearing them played live never gets old, and still thrills the soul.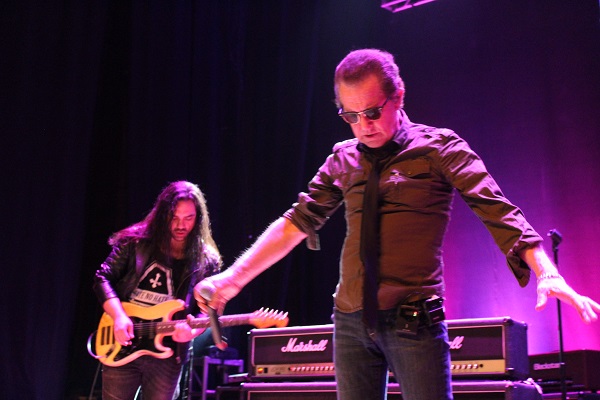 Postscript: Also on the bill was a relatively rare GRAHAM BONNET BAND gig, in support of his latest double album, The Book. Still peddle-to-the-metal, still looking lean and mean, Bonnet exploded on the stage hitting the notes as well as he ever did on an array of classic hits from his stints with his former bands RAINBOW, MSG, ALCATRAZZ, and current band (i.e. "Since You've Been Gone", "All Night Long", "Island In The Sun", "Will You Be Home Tonight" and "Assault Attack", among others). I expect we'll be seeing more of GBB, since Mr. Bonnet seems ready to roar once again.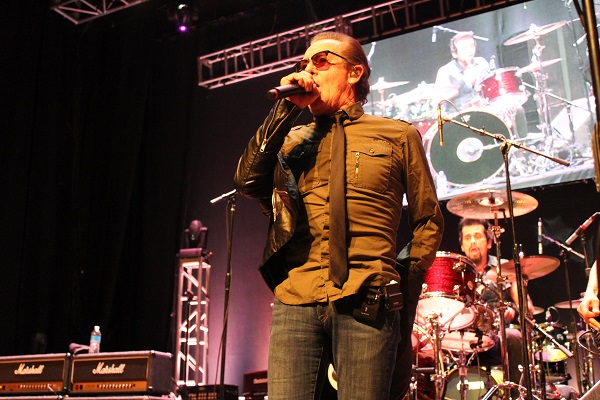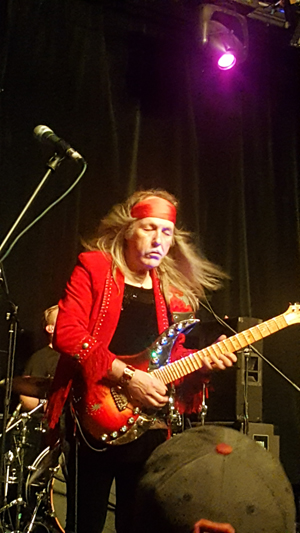 Please log in to view RANTS

If you don't have a username, click here to create an account!