The Darkness Permission To Land & Metal Shop Hole Patrol


By Mick Stingley, Contributor
Thursday, September 25, 2003 @ 10:39 AM


| | | |
| --- | --- | --- |
| | | (Atlantic) (Metal Shop) |
If there is an '80s rock-revival happening in the world, the torch of good-time hair-bands seems to have passed into the ironic tongue-in-cheek posturing of funny and era-savvy bands like Hollywood's "Metal Shop" and England's "The Darkness."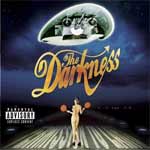 Which is not to diminish the wonder and bombast of either act: both are highly capable bands that deliver rock in their own canny way. Perhaps this is the only way to translate this kind of rock music to a new audience weaned on "Grunge" and "Nu-Metal": it's cool to laugh at the stuff that at one time was the pre-eminent force on radio and MTV. Although, evidently, and sadly, some people have difficulty coming out and admitting that they have an affinity for the rock of that period -- great party music that, by and large, was about having fun and getting laid.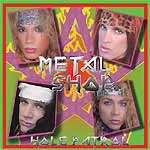 While acts like Kid Rock and Andrew W.K. attach themselves to the genre, (the former with white-trash radio-friendly rap metal; the latter with wink-wink bluster for the hip inner-circle types whose knowledge of '80s rock begins and ends with Def Leppard) and smaller, unsigned bands craft their "rock-star" acts without tailoring their music to suit a scene, (New Jersey's devil-rockers, Satanicide, NYC's faux-German hard-rockers, Lesion) Metal Shop and The Darkness offer straight-forward paeans to the '80s generation in a glorious goofy symphony of spandex, hairspray, high-pitched wails and screaming fat guitar mired in leads, leads, leads. Metal Shop, the '80s cover band whose legendary Monday night shows at The Viper Room in West Hollywood are part celebration and part comedy, achieved some notoriety as "Danger Kitty," the '80s metal spoof from the Discover Card commercials a couple of years back, boasts a singer who honed his craft as the uncanny David Lee Roth doppelganger from the VH tribute band, Atomic Punks, and a trio of musicians who likewise share a variety of cover-bands in their resume. Together, they are the ultimate '80s hair-metal pop-culture incinerators and recyclers. Hole Patrol is a perfect dead-on parody of the Sunset Strip golden era of rock, from packaging to the unbelievably amazing rockers, ballads and lyric commentary of that scene. Much like their amazing live show, this record is a funny good time that ends too soon. While it could be easily derided as a novelty, it has as much -- if not much more -- staying power than "American Hairband" by Tuff singer Stevie Rachelle. All originals, each of the 5 songs here (the CD is rounded out with between song banter) feel like they came straight from the '80s. "Big Boobs," the rocking opener, recalls… well, every single '80s band ever! From the dopey lyrics ("Big boobs/HOLY SHIT!/Big boobs/Take a look at those tits!/Big boobs/They're really, really big!") to the stomping drums and leads to singer Michael Diamond's amazing yell, right down to the band call-outs within songs: spoofing Motley Crue's "Hey Tommy, check that out!" "What, Vince, where?" which here translates to: "Hey, Rachett! Hey, Rachett!" -- "What, Michael Diamond, what?"… "Hell's On Fire," with its ever-so-slightly Bon Jovi-esque synths and Kiss-anthem choruses, succeeds on it's lyrics alone: "Let's get drunk and smoke some pot/I wanna party with Bon Scott." A good rocker, it almost pales in comparison to the ballads that follow, the has-to-be-heard Whitesnake-parody "Fat Girl (Thar She Blows)" and Poison-acoustic-rock aping "Stripper Girl." The CD closes out with "Metal Shop," a sort-of "Hey, Hey We're The Monkees Of Metal!" that pretty much says it all: "Hot chicks dig us/Heavy Metal rules the night -- We're Metal Shop!" If the disc is to be judged by it's cover, (Look What The Cat Dragged In meets Shout At The Devil), it should come as no surprise that one of the best party records borne out of time waits within. If only these guys would take their stellar act on the road, maybe rock and roll would be fun again. Permission To Land, equally amazing in a completely different way, is the major-label debut from "The Darkness." Difficult to know if they are joking or not (can't wait to see 'em live), but this four-piece from across the pond eats metal and spits it out with alarming precision. From the AC/DC balls-out opener, "Black Shuck," to the Cheap Trick '80s ballading of the closer, "Holding My Own," this album rips it out with fat riffs and hooks and chugging head-banging rockers that are simply mesmerizing. Singer Justin Hawkins possesses a ridiculous falsetto that simply defies categorization. For the most part he sounds exactly like Robin Zander singing for Zodiac Mindwarp with Rick Rubin production. Yet there are times when he is so unrealistically high you have to wonder if he's serious or not (think Tiny Tim rocking out for The Cult). This guy is nuts. Be that as it may, it never detracts from the songs. The guitar work is worthy of any metaller who has ever graced the cover of a serious guitar magazine. "Black Shuck," with all it's Angus Young glory, is followed by the hilarious "Get Your Hands Off Of My Woman," which… sung in an extremely high falsetto, declares: "Get your hands off of my woman, motherfucker!" That pretty much sums it up. It just rocks and deserves to be blasted out of any speakers anywhere. The CD plays on this chemistry, constantly charging away like a runaway AC/DC blues-metal freight-train to Hell, and occasionally channeling Marc Stoace (Krokus) and Mark Slaughter through Tiny Tim. It's insane, and it fuckin' rocks, dude! I suppose it's no accident that they were signed on to AC/DC's label. It's supremely difficult to choose any one song that stands out, but The Four Horsemen-style "Givin' Up" has got to be "the single." Six songs in, this song could easily find a home at arena-size concert venues, shaking the lights in the rafters while a sold-out crowd wails along -- "Givin' Up / Givin' Up / Givin' A Fuck!" If irony and planting one's tongue-in-cheek is the only way for rock to survive, then bring on the comedy-rockers, parody-acts, tribute bands and hang whatever name you want on it: nothing changes -- ROCK is king, long may it reign! Or, to paraphrase Metal Shop's Michael Diamond from a recent LA show, "Fuckin' Rock N' Roll Fuckin' Rocks Dude!" The Darkness Permission To Land
* * * * Metal Shop Hole Patrol
* * * *

Please log in to view RANTS


WISHING WELL Sin And Shame

OTTTO Life Is A Game

SAXON More Inspirations

THE WINERY DOGS, BLACK HEART SAINTS In Houston, TX With Photos!

ROBIN MCAULEY Alive

CRADLE OF FILTH, DEVILDRIVER In Santa Ana With Photos!

KAMELOT The Awakening

ALTER BRIDGE, MAMMOTH WVH In Houston, TX With Photos!

ACID KING Beyond Vision

STEEL PANTHER On The Prowl

NIGHT DEMON Outsider

YNGWIE MALMSTEEN In Ottawa, Canada

THEORY OF A DEADMAN, SKILLET, SAINT ASONIA In Houston, TX With Photos!

OFFICER X Hell Is Coming

PERIPHERY Periphery V: Djent Is Not A Genre

INSOMNIUM Anno 1696

STEEL PANTHER, CROBOT, TRAGEDY In Houston, TX With Photos!

BABYLON A.D. Live Lightning

ROTTING CHRIST, CARACH ANGREN, UADA, GAEREA In Houston, TX With Photos!

MOTÖRHEAD Bad Magic: Seriously Bad Magic

TRAGEDY I Am Woman