RIOT Through The Storm Reissue


By Rob McNees, Vinyl Aficionado
Monday, November 27, 2017 @ 1:28 PM


| | | |
| --- | --- | --- |
| | | |
RIOT
Through The Storm Reissue
Metal Blade Records




Another in the reissues of the criminally overlooked RIOT back catalogue is Through The Storm. Initially released in August of 2002, it marked a change in the guard, as Texas drummer Bobby Jarzombek had left to go play with Rob Halfordís return to Metal with his self-named solo project. In his steed went journeyman drummer Bobby Rondinelli (ex-RAINBOW, IOMMI'S BLACK SABBATH, B÷C among others). And in the liner notes to the album, Mark Reale (lone original member and captain of the good-ship RIOT) had talked about THE BEATLES, and the death of one George Harrison (who passed away November of 2001) and the impact that both had had on his life, as a teen and as an adult. So how does all this shake out in the music itself??

"Turn The Tables" kicks things off with the smooth yet powerful voice of Mike DiMeo and itís classic modern era RIOT. A tad subdued but still RIOT Power Metal at its finest. The riff that jumps "Lost Inside This World" into gear reminds me quite a bit of Ozzyís "Bark At The Moon", but as Mike begins to sing obviously that no longer applies. The chorus is an amazing hook with some fine leads from Mr Reale. DiMeoís voice again is on display, and again Iíll say why people, including myself, donít mention his name more when they speak of great vocalists is nothing short of a travesty. A solid tune and a album favorite.

"Chains (Revolving)" has a staccato riff somewhat and more great harmony vocals from Mike and the also amazing Mr. Tony Harnell, he of TNT fame! The rhythm section of mainstay bassist Pete Perez and drummer Rondinelli donít miss a beat, easing the pain of losing Bobbyís caliber quite a bit. A wind blowing signifies the title track is upon us, an epic mid-tempo song telling a tale of battle and travel. A bizarre but very cool guitar solo adds more spice to the mix, along with those amazing backing vocals from Mike & Tony. "Let It Show" has some Schenker-esque guitar to start this ballad off. The string arrangements was put together by Mr. Reale himself. A man of many talents indeed.

"Burn The Sun" is the first uptempo number on here, and right after a ballad just makes it that much more perfect. Some nice twin leads from Mark and his tandem teammate Mike Flyntz. Classic latter-era RIOT no doubt. "To My Head" started off like an old 70ís band before settling into a nice toe-tapping kind of groove. "Essential Enemies" see Mike using those Grunge-era through a megaphone vocals as the song as a whole is a bit of a departure for RIOT. The middle section sounds like LED ZEPPELIN in their prime. Quite difficult hues on this, which is great for RIOT. I mentioned Michael Schenker earlier and just for my name dropping RIOT busts out a sweet UFO cover! From their Obsession album from 1978, RIOT pulls off a stellar version of "Only You Can Rock Me", complete with gang vocals and even the keyboards to boot! And you damn well better be on your game to try to pull off a Schenker solo. Sure to put a smile on any Old Skool face.

"Isle Of Shadows" is an instrumental that has that Irish feel to it. Easily would have been right at home on the Irish tinged Inishmore album. Remember I talked about Mark and THE BEATLES earlier? His tribute to George and the boys comes in the guise of an instrumental version of "Here Comes The Sun", complete with strings and some flamenco guitar. And if you grew up with THE BEATLES like most of us did, the lyrics will be singing in your head while this plays. A touching memorial it is too. I do think George would have approved & appreciated a different spin on one of their classic tunes.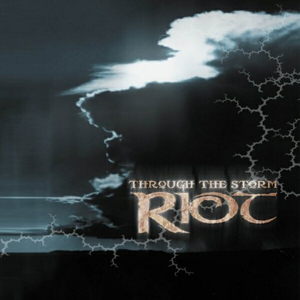 That finishes off the album proper, but the great thing about these reissues is the bonus tracks. Now the odd thing is that most of these bonus tracks are instrumental versions of songs off the Army Of One album which is also getting the reissue treatment and weíll cover that at a later date. The instrumental bonus tracks are "Army Of One", "Shine" and "Blinded". "Army" is a nice uptempo rocker as is "Shine", while "Blinded" is a slow grinder with some nice electrical acoustic thrown in the mix. The demo track "Follow You" is a full blown band including Mikeís vocals. The vocals a little to the fore on here, but it is a demo. And a solid track it is too, with some wailing lead guitars and tandem solos to boot. And the final keeper is "Somebody", a Japanese bonus track. Sure to have the head moving, itís a mid-tempo banger with some slick guitar moves by the boys.
All in all a solid album. It doesnít immediately have songs that your brain will recall in an instant like some others, I still think if youíre a fan of top notch Power Metal or a Mark Reale fan, I donít see anyway that you donít enjoy this album. For the thousandth time no, itís not F.D.U.. This is a different band and different players and stylistically follows the Thundersteel playbook. So buy it and enjoy the legacy of a man who gave his life for music, but never really got the recognition he deserved, I feel. Shine On.
And Vinyl fam, this is a sweet 2 LP gatefold set, with lyrics and more. As like the others, limited quantities in Colors are available. I proudly possess #53 of 100 in White/Red marble.
Buy or Die!!!
4.0 Out Of 5.0 Skulls




Please log in to view RANTS

If you don't have a username, click here to create an account!