KNAC.COM Staff Top Ten Picks For 2017 Releases

By Larry Petro, News Monkey
Monday, January 1, 2018 @ 11:26 AM


A new year is now upon us, but 2017 saw a boatload of great hard rock and heavy metal released, and to that end, staff at KNAC.COM have compiled their lists of Top Ten (and in some cases, Top 25) releases of the year.

Larry Petro, Managing Editor/News Monkey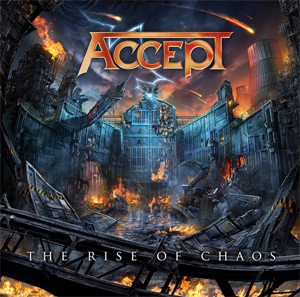 01.) Accept The Rise Of Chaos (Nuclear Blast)
02.) Wraith Revelation (Cargo Records)
03.) Savage Messiah Hands Of Fate (Century Media)
04.) Nocturnal Rites Phoenix (AFM Records)
05.) Phantom V Play To Win (Frontiers)
06.) Adrenaline Mob We The People (Century Media)
07.) Every Mother's Nightmare Grind (HighVolMusic)
08.) Beast In Black Berserker (Nuclear Blast)
09.) Striker Striker (Record Breaking Records)
10.) Battle Beast Bringer Of Pain (Nuclear Blast)
11.) Stephen Pearcy Smash (Frontiers)
12.) LA Guns The Missing Peace (Frontiers)
13.) Iced Earth Incorruptible (Century Media)
14.) Dream Evil Six (Century Media)
15.) Jack Russell's Great White He Saw It Comin' (Frontiers)

Wendy Jasper-Martinez, Fort Worth Correspondent
01.) Sanctuary Inception (Century Media)
02.) As Strange As Angels Waves (TSF)
03.) 2nd Place Beer Goggles (TSF)
04.) Leaves' Eyes Sign Of The Dragonhead (AFM Records)
05.) Jack Russell's Great White He Saw It Comin' (Frontiers)
06.) Arch Enemy Will To Power (Century Media)
07.) Butcher Babies Lilith (Century Media)
08.) I, Embracer Born From A Curse, Part II (Independent)
09.) Iced Earth Incorruptible (Century Media)
10.) Body County Bloodlust (Century Media)
11.) Steelheart Through Worlds Of Stardust (Frontiers)
12.) Goatwhore Vengeful Ascension (Metal Blade)
13.) Act Of Defiance Old Scars, New Wounds (Metal Blade)
14.) Fates Warning Awaken The Guardian Live (Metal Blade)
15.) Armored Saint Carpe Noctum (Metal Blade)
16.) Epica The Solace System (Nuclear Blast)
17.) Destruction Thrash Anthems II (Nuclear Blast)
18.) One Desire One Desire (Frontiers)
19.) Tyketto Live From Milan (Frontiers)
20.) Elvenking Secrets Of The Magick Grimoire (AFM)
21.) Mark Slaughter Halfway There (EMP Label Group)
22.) Vein All Of Me (Single Release)

Charlie Steffens, aka Gnarly Charlie, Staff Photographer/Writer
01.) Byzantine The Cicada Tree (Metal Blade)
02.) Mastodon Emperor Of Sand (Warner Bros)
03.) Warbringer Woe To The Vanquished (Napalm)
04.) Obituary Obituary (Relapse)
05.) Stone Sour Hydrograd (WEA/Roadrunner)
06.) Dead Cross Dead Cross (Ipecac Recordings)
07.) Marty Friedman Wall Of Sound (Prosthetic)
08.) Galactic CowboysLong Way Back To The Moon (ADA UK)
09.) Prong Zero Days (Steamhammer)
10.) Greta Van Fleet From The Fires (Lava Music/Republic)

Alex "Dr. Metal" Yarborough, Orlando Contributor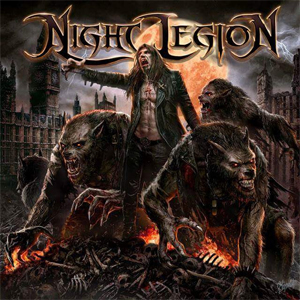 01.) Night Legion Night Legion (Massacre)
02.) Tower Of Babel Lake Of Fire (Lion Music)
03.) Night Demon Darkness Remains (Steamhammer)
04.) Snakeyes Metal Monster (Independent)
05.) Wraith Revelation (Cargo Records)
06.) Warbringer Woe To The Vanquished (Napalm)
07.) Overkill The Grinding Wheel (Nuclear Blast)
08.) Sons Of Apollo Psychotic Symphony (Insideout/Sony Music)
09.) Adrenaline Mob We The People (Century Media)
10.) Iced Earth Incorruptible (Century Media)
11.) Firewind Immortal (Century Media)
12.) Sinner Tequila Suicide (AFM)
13.) Kreator Gods Of Viloence (Nuclear Blast)
14.) Dream Evil Six (Century Media)
15.) Niviane The Druid King (Pitch Black Records)

Ruben Mosqueda, Pacific Northwest Contributor
01.) Ronnie Montrose 10 X 10 (Rhino)
02.) Body Count Bloodlust (Century Media)
03.) In This Moment Ritual (Atlantic/Roadrunner)
04.) Sons Of Apollo Psychotic Symphony (Insideout/Sony Music)
05.) Void Vater Dehumanized (Wurm Group)
06.) Iced Earth Incorruptible (Century Media)
07.) Black Country Communion BCCIV (J&R Adventures/Mascot)
08.) Heaven & Earth Hard To Kill (Quatro Valley Records)
09.) Deep Purple Infinite (Ear Music)
10.) Act Of DefianceOld Scars, New Wounds (Metal Blade)

Junkman, On Air Personality, Hoarder Of All Things Salvageable
01.) Arch Enemy Will To Power (Century Media)
02.) Stone Sour Hydrograd (Roadrunner)
03.) Mastodon Emperor Of Sand (Reprise)
04.) Alice Cooper Paranormal (EarMUSIC)
05.) Accept The Rise Of Chaos (Nuclear Blast)
06.) Adrenaline Mob We Are The People> (Century Media)
07.) Black Country Communion BCCIV (J&R)
08.) Iced Earth Incorruptible (Century Media)
09.) Greta Van Fleet Black Smoke Rising (Lava/Republic)
10.) Power Trip Nightmare Logic (Southern Lord)

Junkie's "Goat Throwin' Bonus 5"

11.) Sons Of Apollo Psychotic Symphony (Inside Out)
12.) Kreator Gods Of Violence (Nuclear Blast)
13.) KXM Scatterbrain (Rat Pak)
14.) Annihilator For The Demented (Neverland/Silver Lining)
15.) Junkyard High Water (Acetate)
15.) Rhino Bucket The Last Real Rock N' Roll (Acetate)

DJ Will, On-Air Personality & Host Of "The Vault"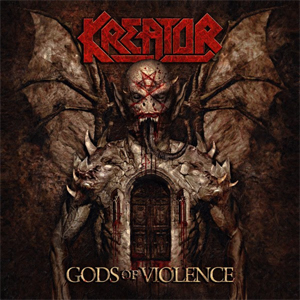 01.) Kreator Gods Of Violence (Nuclear Blast)
02.) Cavalera Conspiracy Psychosis (Napalm)
03.) Accept The Rise Of Chaos (Nuclear Blast)
04.) Grave Digger Healed By Metal (Napalm)
05.) Arch Enemy Will To Power (Century Media)
06.) Overkill The Grinding Wheel (Nuclear Blast)
07.) Mastodon Emperor Of Sand (Reprise)
08.) The Haunted Strength In Numbers (Century Media)
09.) Goatwhore Vengeful Ascension (Metal Blade)
10.) Prong Zero Days (Steamhammer)

Andrew Depedro, Ottawa Correspondent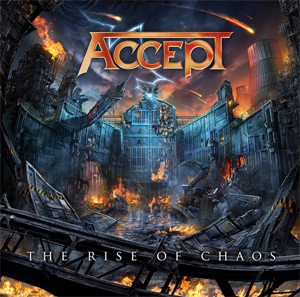 01.) Accept The Rise Of Chaos (Nuclear Blast)
02.) Annihilator For The Demented (Neverland Music/Silver Lining Music)
03.) Kreator Gods Of Violence (Nuclear Blast)
04.) Novembers Doom Hamartia (The End Records)
05.) Power Trip Nightmare Logic (Southern Lord Records)
06.) Black Star Riders Heavy Fire (Nuclear Blast)
07.) Inglorious II (Frontiers)
08.) Cannibal Corpse Red Before Black (Metal Blade)
09.) Rex Brown Smoke On This… (eOne Music)
10.) Revolution Saints Light In The Dark (Frontiers)
11.) Decapitated Anticult (Nuclear Blast)
12.) Motorhead Under Cover (Cleopatra Records)
13.) Arch Enemy Will To Power (Century Media)
14.) Overkill The Grinding Wheel (Nuclear Blast)
15.) Mr. Big Defying Gravity (Frontiers)

Daniel Hohr, European Correspondent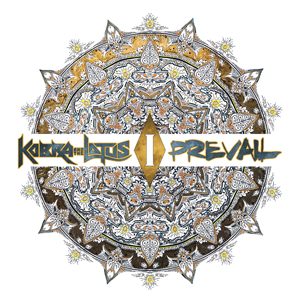 01.) Kobra And The Lotus Prevail I (Napalm)
02.) Deep Purple inFinite (earMUSIC)
03.) Avatarium Hurricanes And Halos (Nuclear Blast)
04.) The Dead Daisies Live & Louder (Spitfire Music/SPV)
05.) The Night Flight Orchestra Amber Galactic (Nuclear Blast)
06.) Arch Enemy Will To Power (Century Media)
07.) Thunderstick Something Wicked This Way Comes (Independent)
08.) Sweet & Lynch Unified (Frontiers)
09.) Rhapsody Of Fire Legendary Years (AFM)
10.) Warrant Louder Harder Faster (Frontiers)


Jay Roberts, Massachusetts Contributor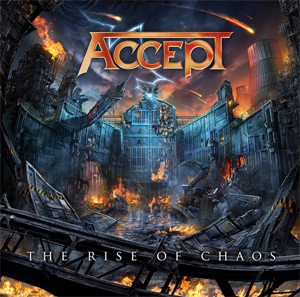 01.) Accept The Rise Of Chaos (Nuclear Blast)
02.) Alice Cooper Paranormal (earMUSIC)
03.) Riot Inishmore Reissue (Metal Blade)
04.) Babylon A.D. Revelation Highway (Frontiers)
05.) Don Barnes Ride The Storm (Melodicrock Records)
06.) Pride Of Lions Fearless (Frontiers)
07.) Jack Russell's Great White He Saw It Comin' (Frontiers) 08.) Snakecharmer Second Skin (Frontiers)
09.) Cheap Trick We're All Alright! (Big Machine Records)
10.) Tokyo Motor Fist Tokyo Motor Fist (Frontiers)

Geoff Ketler, Cleveland Contributor/Aces High Photography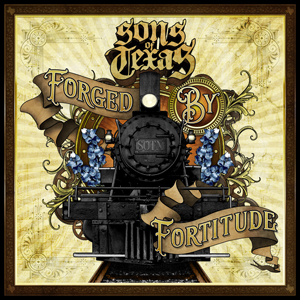 01.) Sons Of Texas Forged By Fortitude (Razor & Tie)
02.) Prong Zero Days (Steamhammer)
03.) Havok Conformicide (Century Media)
04.) Overkill The Grinding Wheel (Nuclear Blast)

05.) Stone Sour Hydrograd (Roadrunner)
06.) The Darkness Pinewood Smile (Cooking Vinyl)
07.) John 5 Season Of The Witch (60 Cycle Hum Records)
08.) Marty Friedman Wall Of Sound (Prosthetic)
09.) Powerman 5000 New Wave (Pavement Music)
10.) UFO The Salentino Cuts (Cleopatra)

Duane Vickers, Houston Contributor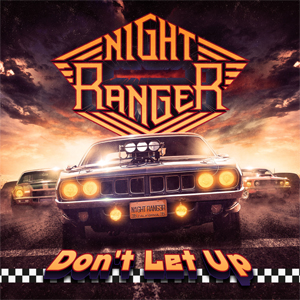 01.) Night Ranger Don't Let Up (Frontiers)
02.) Stephen Pearcy Smash (Frontiers)
03.) Alice Cooper Paranormal (earMusic)
04.) Accept The Rise Of Chaos (Nuclear Blast)
05.) Black Star Riders Heavy Fire (Nuclear Blast)
06.) Jeff Lynne's ELO Wembley or Bust (Sony/RCA)
07.) Warrant Louder Harder Faster (Frontiers)
08.) Lynch Mob The Brotherhood (Rat Pak)
09.) Revolution Saints Light In The Dark (Frontiers)
10.) Mr. Big Defying Gravity (Frontiers)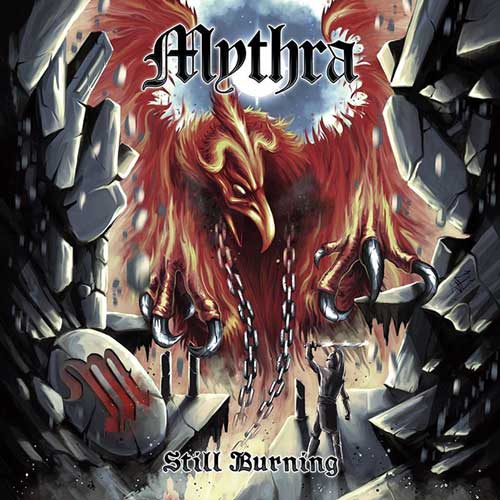 01.) Mythra Still Burning (High Roller Records)
02.) Midnight Sweet Death and Ecstasy (Hells Headbangers)
03.) Night Demon Darkness Remains (SPV/Steamhammer)
04.) Overkill The Grinding Wheel (Nuclear Blast)
05.) Broken Teeth 4 On The Floor (EMP Label Group)
06.) Ronnie Montrose 10 x 10 (Rhino)
07.) Black Star Riders Heavy Fire (Nuclear Blast)
08.) Motörhead Under Cover (Motörhead Music)
09.) Prong Zero Days (Steamhammer)
10.) Vulture The Guillotine (High Roller Records)

George Mihalovich, Pittsburgh Contributor/AFTERSHOK Guitarist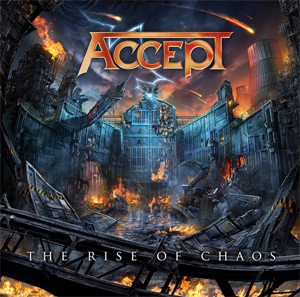 01.) Accept The Rise Of Chaos (Nuclear Blast)
02.) Nocturnal Rites Phoenix (AFM Records)
03.) Grave Digger Healed By Metal (Napalam Records)
04.) Sorcerer The Crowning Of The Fire King (Metal Blade Records)
05.) Firewind Immortals (AFM Records)
06.) Jorn Life On Death Road (Frontiers Music)
07.) Vandenberg's Moonkings MK II (Mascot Label Group)
08.) Pink Cream 69 Headstrong (Frontiers Music)
09.) Tower of Babel Lake Of Fire (Lion Music)
10.) Dream Evil Six (Century Media)
11.) The Ferrymen The Ferrymen (Frontiers Music)
12.) Jack Starr's Burning Star Stand Your Ground (High Roller Records)
13.) Almanac Kingslayer (Nuclear Blast)
14.) Helker Firesoul (AFM Records)
15.) Astral Doors Black Eyed Children (Metalville Records)
16.) Heaven and Earth Hard To Kill (Quarto Valley Records)
17.) Black Water Rising Electrified (Pavement Music)
18.) Jag Panzer The Deviant Chord (SPV)
19.) Bloodbound War Of Dragons (AFM Records)
20.) Beast In Black Berserker (Nuclear Blast)
21.) Pyramaze Contingent (Inner Wound Recordings)
22.) Cellador Off The Grid (Scarlet Records)
23.) Savage Messiah Hands Of Fate (Century Media)
24.) Ironflame Lightning Strikes the Crown (Divebomb Records)
25.) Argus From Fields Of Fire (Cruz Del Sur)
Chris Pirri, SoCal Contributor
01.) Stone Sour Hydrograd (Roadrunner)
02.) Obituary Obituary (Relapse)
03.) Power Trip Nightmare Logic (Southern Lord)
04.) Overkill The Grinding Wheel (Nuclear Blast)
05.) Iced Earth Incorruptible (Century Media)
06.) Kreator Gods Of Violence (Nuclear Blast)
07.) Venom Inc. Avé (Nuclear Blast)
08.) Body Count Bloodlust (Century Media)
09.) Cannibal Corpse Red Before Black (Metal Blade)
10.) Ded Mis-An-Thrope (Suretone)

Honorable Mention:
Greta Van Fleet From The Fires (Lava/Republic)
Soen Lykaia (UDR)
Goatwhore Vengeful Ascension (Metal Blade)

Brian Davis,The Velcro Merkin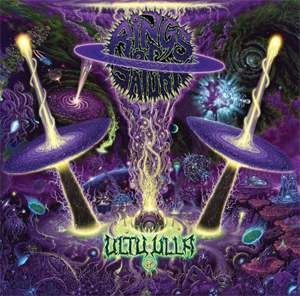 01.) Rings Of Saturn Ultu Ulla (Nuclear Blast)
02.) Archspire Relentless Mutation (Season Of Mist)
03.) Shaman's Harvest Red Hands Black Deeds (Mascot)
04.) Nervecell Past, Present…Torture (Lifeforce)
05.) Sons Of Texas Forged By Fortitude (Razor & Tie)
06.) Overkill The Grinding Wheel (Nuclear Blast)
07.) Cripper Follow Me: Kill! (Metal Blade)
08.) Samael Hegemony (Nuclear Blast)
09.) Communic Where Echoes Gather (AFM)
10.) Orden Ogan Gunmen (AFM)

Honorable Mentions:
God Dethroned The World Ablaze (Metal Blade)
The Haunted Strength In Numbers (Century Media)
Brendon Small Galaktikon II: Become the Storm (Megaforce)
Savage Messiah Hands Of Fate (Century Media)
Shadow Of Intent Reclaimer (Independent)
Suffocation …Of The Dark Ligh (Nuclear Blast)
Arch Enemy Will To Power (Century Media)