SWEET OBLIVION Featuring GEOFF TATE Sweet Oblivion


By Ruben Mosqueda, Contributor
Friday, June 21, 2019 @ 7:20 AM


| | | |
| --- | --- | --- |
| | | |
SWEET OBLIVION Featuring GEOFF TATE
Sweet Oblivion
Frontiers Records 2019




Geoff Tate has returned with some new music. After a very prolific though uneven trilogy of concept albums, he was enlisted by SWEET OBLIVION to lay down some vocals for the self-titled album. Sweet Oblivion WILL please the die-hard QUEENSRYCHE fans that long for a return from Tate to the 'glory years' sound of The Warning, Operation: Mindcrime and the commercial Empire. If that is what you've been waiting for then Sweet Oblivion will certainly hit the spot. The music found on Sweet Oblivion is more 'progressive' than the classic QUEENSRYCHE material. If you can imagine QUEENSRYCHE meets SYMPHONY X meets VANDEN PLAS, that's what SWEET OBLIVION sounds like.

SWEET OBLIVION is not a 'new band' per se, it's more of a 'project' built around Italian guitarist [known for his work with DGM] Simone Mularoni, who wrote some brilliant material for this album. I don't know if Tate was the singer in mind for this collection of songs, but he certainly fits right into this seamlessly. It's not forced or contrived like a lot of these albums created via file sharing. While it's a polished album, it retains enough grit that it's not so pristine that it sounds sterile and lifeless. Sweet Oblivion can go toe to toe with Empire, it's that great to the ear.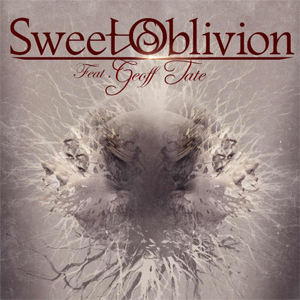 I love this album more with each listen. The song "True Colors" got me hooked from the first listen, it's a tune that could have been wedged in on either Operation: Mindcrime or Empire---it's that good. "Hide Away" is another fantastic song that leans in the direction of the QUEENSRYCHE classic deeper cut, "Anybody Listening?". "Disconnect" is a ballad unlike anything Tate has been a part of in ages. I don't get that excited about these kind of songs these days, but this is well written and brilliantly executed. Top to bottom, Sweet Oblivion is a solid effort. It doesn't break new ground but goes in the trajectory that QUEENSRYCHE should have continued after Promised Land. QUEENSRYCHE fans past and present should give this album a try, you'll be pleasantly surprised.
5.0 Out Of 5.0

Please log in to view RANTS




YNGWIE J. MALMSTEEN, GLENN HUGHES In Worcester, MA With Photos!

ALICE COOPER Road

RAT ROD Four On The Floor

GIRLSCHOOL WTFortyFive?

DANKO JONES Electric Sounds

AVATAR, ORBIT CULTURE, THE NATIVE HOWL In Houston, TX With Photos!

THE DEAD DAISIES In Hollywood, CA With Photos!

KILL DEVIL HILL Seas Of Oblivion

THE DEAD DAISIES In Ottawa, Canada

MAMMOTH WVH In Santa Ana, CA

UADA Crepuscule Natura

BARONESS Stone

KAMELOT, BATTLE BEAST, XANDRIA In Houston, TX With Photos!

CRYPTOPSY As Gomorrah Burns

RAY ALDER II

GHOST, AMON AMARTH In Houston, TX With Photos!

U.D.O. Touchdown

DETHKLOK Dethalbum IV

STEVE VAI In Ottawa, Canada

PANTERA, LAMB OF GOD In Houston, TX With Photos!