CULT OF LUNA
A Dawn To Fear
Metal Blade Records




Always adventurous Swedish post/prog-metal sextet CULT OF LUNA took a real flier last time out with 2016's Mariner. Coming off the already ambitious companion pieces Vertikal I and Vertikal II, the band collaborated with ex-MADE OUT OF BABIES frontwoman Julie Christmas for the steam punky magnum opus that boasted five ever-more-titanic tunes weaving together nautical themes with space travel. It was a fucking masterpiece.

A Dawn To Fear brings CULT OF LUNA back to more familiar territory, in a manner of speaking, for the band's Metal Blade Records debut and eighth album – including Mariner - overall. Yet here again, the band continues to push the envelope, offering an expansive, sometimes droning and thunderous/sometimes desolate and meditative soundscape whose eight tracks run nearly 80 minutes.

If Mariner was a radical departure – notably in the jarring, stirring contrasts provided by Christmas' upper-register vocal gymnastics - Fear takes much of what CULT OF LUNA has done prior to the nth. It's denser, heavier and undeniably monumental, yet at the same time haunting and expressive given the breadth of the material.

"The Silent Man" opens the album with an industrial thrum that echoes GODFLESH in its grinding bass line and pounding, pneumatic drums - which remind me, though not in an unpleasant way, of the construction site across the street from my real job office where a pile driver has been at work for the past week. At 10-plus minutes, it would make for a rather oppressive start were it not for the splashes of organ from Kristian Karlsson and spry hooks from Johannes Persson and Fredrik Kihlberg that punctuate the song throughout and let a little light shine in.

The airier "Lay Your Head To Rest" that follows gets a lift from its dramatic choruses - again buoyed by soaring guitars and keyboards and Persson's impassioned shouted vocals - which give the song a rousing, anthemic feel. It also offers a brief sense of comfort after "The Silent Man"'s grim "Step by step we falter, and all good things must die …" tidings, which echo through much of the album.

These tracks establish what sort of ebb and flow there is on A Dawn To Fear. This is not an album of drastic tempo changes or spastic bursts – indeed perhaps the lone exception is the jaunty passage that bisects the 11-minute long "Nightwalkers" with a stuttering, disco-style beat offset by Western-tinged guitar and keyboard interplay. Instead, it is more one of waves that either lap at the shore or come crashing down, one after the other after the other, a modus operandi the band has honed to perfection over its 20-year career.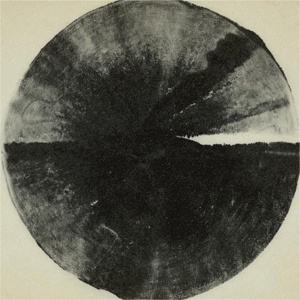 And that's what made the contributions by Christmas on Mariner such a revelation. Her shrill preens and screams and child-like whispered hues brought an otherworldly resonance to the band's smothering, bottom-heavy sound. Given Dawn's length, persistently somber mood and methodical, low-end rhythmic swells, something to provide some similar sonic color – in whatever shape or form, as in "Nightwalkers"' lively aside - might have been welcome here.
That said, A Dawn To Fear is still a fairly masterful work. It just requires some patience. "Lay Your Head To Rest" is the album's shortest track, at six-and-a-half minutes, while at the other extreme "Lights On The Hill" cracks the 15-minute mark as the delicate Western motifs return, joined by majestic cascades of guitar. The title track with its achingly slow build and quaking crescendo clocks in around 9 minutes, while the resounding "The Fall" concludes the album with 13-plus minutes of hushed/bombastic back and forth.
But by giving the tunes time to unfold and taking them all in, "your patience will be rewarded," as TV chef Alton Brown is wont to say. "Lights On The Hill", in particular, is simply mesmerizing while the melancholia of "Lay Your Head To Rest" takes on an almost romantic air. And the eerily quiet PINK FLOYD/RADIOHEAD-like electronic throb of "We Feel The End" manages to sound soothing and chilling at the same time. So if you're up for the long haul, A Dawn To Fear is certainly worth the journey. 4.5 Out Of 5.0