Pure Rock Newswire 2/11/02


By Tokemaster General, Contributor
Monday, February 11, 2002 @ 6:23 AM


| | | |
| --- | --- | --- |
| | | A Summary Of News, Rumors And |
2/11/02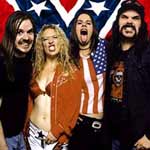 Former Famous Monsters guitarist Katie Campbell (a.k.a. Vampire Girl) will be touring with Nashville Pussy following the departure of bassist Tracy Almazan. The band is currently in Atlanta, GA rehearsing for their March tour with Reverend Horton Heat and The Streetwalkin' Cheetahs. No word yet on whether Katie will join the band full time or not.

Stabbing Westward recently confirmed via their official website that they have decided to part ways.

Last weekend Sammy Hagar was joined on stage during his two-night stand at Konocti Harbor by Journey guitarist Neal Schon. In related news, Schon and Slash recently jumped on stage to jam with Bad Company in San Diego. All of this just adds fuel to the fire in regards to the rumored supergroup featuring Hagar, Schon, Slash, Deen Castronovo, and Michael Anthony.

Candiria have formed their own label through Lakeshore Records called C.O.M.A. Imprint and will release a 2 CD set version of the bands re-mixed re-release of their 1997 album, Beyond Reasonable Doubt, due out sometime in May.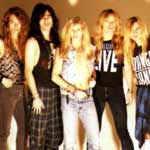 Danger Danger will release Rare Cuts this spring, which includes rare cuts, unreleased tracks, and early demos. A brand new live album, tentatively titled Live & Nude, is in the works and a Sony Best Of CD is also on the way. In addition, Axe Killer Records has re-released the band's Screw It album.

In related news, Westworld are currently recording their new studio album. The sort-of supergroup features Tony Harnell (TNT), Bruno Ravel (Danger Danger), Mark Reale (Riot), and John O'Rielly (Rainbow, Blue Oyster Cult).

A re-mastered and expanded edition of the 1974 Golden Earring album Moontan will be released on March 5th from MCA/Universal. The expanded edition features 11 songs, including b-sides, non-album singles, and the full-length version of "Radar Love."

Former TNT guitarist Ronni Le Tekro has signed to Escape Music to release a solo album. You can also hear Ronni's guitar on the Boston tribute album More Than A Feeling.

The original line-up of Nuclear Assault -- John Connelly (guitar/vocals), Anthony Bramante (guitar), Danny Lilker (bass), and Glenn Evans (drums) – will play three reunion concerts in April:
4/6/02 Asbury Park, NJ, Metal Meltdown IV
4/ 27/02 Brooklyn, NY, L'Amour
4/28/02 Springfield, VA, Jaxx

The release date for Dokken's new album, Long Way Home, has been delayed until April.

thePRP.com reports that both Flybanger and Spike 1000 have been dropped by Columbia Records due to the low sales of both of their recent efforts.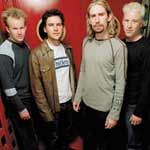 Nickelback kick off a 10-show European tour this Wednesday, February 12th in London, with shows scheduled in the Netherlands, Germany, Denmark, Norway, and Sweden.

Former Metallica bassist Jason Newsted is talking about recording a collaboration album with members of Sepultura and Exodus.

The Dillinger Escape Plan will support System Of A Down on their forthcoming European tour. It will be the DEP's first European tour with new vocalist Greg Puciato and will launch on Tuesday, March 5th in Coimbra, Portugal at Pavillion. The tour will go on for four weeks and make stops in Germany, Italy, France and Holland before concluding in the UK on April 1st at Ice Stadium in Nottingham.

Kreator have also been confirmed for several European summer festivals, including Gods of Metal, Graspop, With Full Force, Wacken Open Air and others. They will also team up with Destruction and Sodom for two Greek dates this month:
2/16/02 Athens, GRE, Woodstock
2/17/02 Thessaloniki, GRE, Hydrogios

Creed's foundation With Arms Wide Open will assist two camps in their efforts to reach out to children and their parents. The first, Comfort Zone Camp, will provide bereavement services to children who lost parents or other family in the September 11th attacks. The camp, founded in 1998, offers group healing circles, arts and crafts, nature hikes, and grief counselors to help children to mourn in a healthy way. There is no fee to attend the camp, and meals and lodging are provided. Comfort Zone Camp will pay airfare for those who wish to attend but lack the funds. Any child in the United States who suffered a loss September 11th may attend. Comfort Zone Camp will be held April 26th – 28th at Camp Mason in Blairstown, New Jersey. To register, visit www.comfortzonecamp.org or call (866) 488-5679. In its second program of the year, With Arms Wide Open will send 15 parents and their children to U.S. Space Camp's Parent-Child program July 26th - 28th in Titusville, Florida. Children at the camp must be between the ages of 7 and 11. Parents who would like to attend the Parent-Child Program with one of their children should write the foundation at PO Box 10230, Tallahassee, FL 32302 and explain why they wish to attend and why their financial situation would prevent them from otherwise doing so. The letter must be postmarked by May 1st and should be no longer than one page long. It must include contact information and the age of the child the parent hopes to bring. Scholarship recipients will be notified in early May. The foundation will cover transportation costs and tuition, which includes meals and accommodations. For more information, visit www.witharmswideopen.org.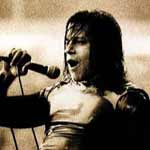 The Japanese version of Danzig's new album, Danzig 7: I Luciferi, will include a bonus track, a cover of David Bowie's "Cat People." The album is set for an April release through Spitfire Records.

Henry Rollins, MC5 guitarist Wayne Kramer, and X's X Exene Cervenka have organized a benefit how in Los Angeles at the Troubadour on March 8th to benefit the West Memphis Three. The WM3 are the three young Arkansas men convicted of murder whose case was chronicled in the 1996 documentary Paradise Lost and were the subject of the tribute album Free the West Memphis Three.

Iron Maiden frontman Bruce Dickinson will be hosting the programs The Rock Show on Saturdays and The Freak Zone on Sundays via a new BBC-affiliated digital radio channel called 6 Music, which is scheduled to kick off on March 11th.

Cannibal Corpse have announced the annual "Spring Neck Break Tour." The first tour in support of the band's forthcoming Metal Blade release Gore Obsessed (due out Feb. 26th), will kick off the first week of April, making it's way across North America and ending in early May. Spring Neck Break 2k2 will feature the first full-fledged U.S. tour from Dark Funeral, with support coming from Pissing Razors, and Incantation.

Splatter masters GWAR will be participating in the 2002 Winter Olympics in Salt Lake City Utah! Not in an event however...GWAR will be at The Heavy Metal Shop (63 East Exchange Place) for a love fest on Valentines Day at 4pm! Bring something to have signed, stabbed, kicked and or killed.

The Crown, making their first appearance with new front man Tomas Lindberg (formerly of At The Gates) at this years New Jersey Metal Meltdown IV, will also embark on the first North American tour in support of Crowned in Terror, which streets on April 9th via Metal Blade. The Crown are taking out Victory's Darkest Hour, and an unnamed 3rd act.

Silent Rage will release their third album, Still Alive in may through Z Records.

2/10/02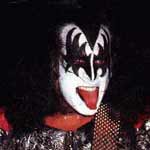 KISS' Gene Simmons got into a name-calling match with interviewer Terry Gross on National Public Radio last week. Simmons, a guest on Gross's show, Fresh Air, called her "boring" and Gross called Simmons "obnoxious." The interview was apparently so controversial that NPR has declined to make it available on its website where it posts portions of nearly all other interviews that appear on Fresh Air, one of its most popular daily shows. "If you're going to welcome me with open arms you also have to welcome me with open legs," said Simmons at one point. "That's a really obnoxious thing to say," Gross retorted. "No, it's not. Why should I say something behind your back that I can't tell you to your face?" said Simmons. Gross later asked, "Is this the only way you can talk to a woman, with that shtick?" To which Simmons fied back: "Why is it shtick when all women have ever wanted since we crawled out of caves is, 'Why can't a man just tell me the truth and speak to me plainly?' So if I do that, you can't have it both ways." And the battle raged on and on….

Boston-based aggressive sextet Comadose is whipping 2002 into an early frenzy! Having recently released their debut album Re-Up through upstart label Screaming Ferret Wreckords via Shelter Music distribution, the band has been touring the New England area constantly ever since. On Friday, March 15th the band will kick off an east coast tour at Sharpshooter's in New London, CT that will tak them to the New York area.

Metallibash 2002, the second convention for Metallica fans, will take place on Saturday, July 13th in the Great American Music Hall in San Francisco, CA. Although we're in bigger and better accommodations, this year we're in keeping with last year's success by inviting Metallica's tribute band Creeping Death to entertain the throngs of club members and their guests. And, once again, all proceeds will go to The Bradshaw Mountain Wildlife Association. Tickets for the Bash will be available for sale starting February 15th. For Metallica fan club members, tickets for the event will be $20 ($22 if paying through Pay Pal), and guests of club members/non-club members; tickets will be $30 ($32 using Pay Pal). This year's T-shirt and ticket package will be available on February 15th through June 1st. The four T-shirt design submissions for the official Bash shirt are on display for public voting on Metallibash's official website until February 15th, when a winner will be announced. Cafepress.com has special commerative coffee mugs and caps featuring the new Metallibash 2002 logo. You can view these items at www.cafepress.com

2/8/02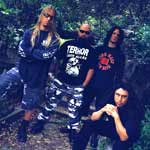 Representatives for Slayer have confirmed that Tom Araya's father died Wednesday night of a heart attack. The band canceled their Thursday, February 7th show at the Bronco Bowl in Dallas, Texas. The show is expected to be rescheduled shortly, though more dates may possibly be postponed as well. Our sincerest best wishes go out to Tom and his family…stay strong bro….

Mysterious '80s heavy metal warriors Warlord have reunited for a new album and some select live appearances. The band is being resurrected by guitarist William J. Tsamis (Lordian Guard) and drummer Mark S. Zonder (Fate's Warning) and will feature Hammerfall vocalist Joacim Cans in the frontman position. Warlord has been confirmed for this year's Wacken Open Air festival, which is scheduled to take place on August 2nd and 3rd in Wacken, Germany.

Korn, Papa Roach, Roger Waters, Alanis Morissette, and No Doubt are among the acts that will perform at the Caracas Pop Festival II, scheduled for March 13th through 17th in Venezuela.

Kittie's half hour live concert special will begin airing on MTV2 this Sunday, February 10th. The footage is from a Detroit, MI and features the band performing their Pink Floyd cover "Run Like Hell," alongside "What I Always Wanted," "In Winter," "Pain," and "Wolves."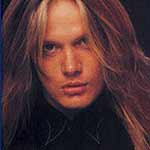 Sebastian Bach recently filmed an episode of The Weakest Link, which is set to air in May on NBC TV.

Tenacious D will appear at the Gavin Seminar, a radio conference which will be held February 20th through 24th in San Francisco, CA.

According to Blabbermouth.net, King's X frontman Doug Pinnick and Pearl Jam bassist Jeff Ament have tracked around 18 songs for their as-yet-unnamed side-band. At the moment, only eight or so of the cuts have lyrics written for them, while the rest are only musically completed. No release date or label has yet been announced with regards to the project.

Candiria are set to release a 2 CD set through Lakeshore Records on April 9th.

The Streetwalkin' Cheetahs have announced their UK tour dates. A split EP with Austin's Broken Teeth (which features Watchtower/Dangerous Toys frontman Jason McMaster) titled In Rock We Trust will be released through the UK label Changes One in conjunction with the tour. The Cheetahs last CD, Waiting For The Death of My Generation, was recently released in Europe via Munster Records. A full-scale European tour is scheduled for May/June with dates to be announced shortly…but in the meantime, here are the UK dates:
6/25/02 London, Uk - The Underworld
6/2602 Glasgow, Scotland - 13th Note Club
6/2702 Nottingham, Uk - Rock City
6/2802 High Wycombe, Uk - The White Horse
6/2902 Sheffield, Uk - The Corporation
6/3002 Hull, UK - The Wellie

Violent J of Insane Clown Posse received 12 months of unsupervised probation from a St. Louis judge on February 6th after pleading guilty to two counts of misdemeanor assault stemming from a scuffle with employees of a radio station last February. The assault was reportedly the result of a long-running dispute between Violent J and a local KPNT 105.7 DJ named Cookie, who allegedly made disparaging remarks on air about ICP. After confronting the DJ, Violent J was involved in a scuffle between members of ICP and the DJ and his security guard in the station's parking lot. Although Violent J was not arrested at the scene, he later ignored an arrest warrant for two counts of misdemeanor assault, resulting in his arrest outside a Columbia, Mo., concert venue last June. The rapper pled guilty, and as a part of his sentence he is forbidden to have any contact with the victims of the assault.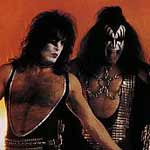 KISS performed five songs during their brief live appearance at the Lane Bryant fashion show at Roseland in New York City on Tuesday, February 5th. The played "Shout it Out Loud," "Lick it Up," "Love Gun," "God of Thunder" and "Rock and Roll All Nite."

Orange County rockers Lit have been selected to perform at the Winter Olympics this Sunday, February 10th. Lit will play to a 20,000 plus crowd at the snowboard event in Park City, Utah. Immediately following the Olympics event, Lit will head east for various radio shows in Atlanta and Florida and then join the Kid Rock tour in Savannah, GA starting March 1. Kid Rock dates have been confirmed from March 1st through 11th.

Columbia Records will release a compilation CD titled WWF Forced Entry on March 26th that will feature previously tracks by Limp Bizkit, Creed, Marilyn Manson, Dope, Sevendust, Stereomud, Disturbed, Union Underground, Breaking Point, finger eleven, Monster Magnet, Rob Zombie, and others. Kid Rock is covering "Legs" by ZZ Top for the album.

Finland's Apocalyptica recently struck a deal with Fox Sports Net in the United States for usage of the band's rendition of "Hall Of The Mountain King" for upcoming NASCAR promotional television spots. The spots will be running from February 17th through July 6th of this year. This recent deal follows on the heels of some other interesting recent licenses of "Hall Of The Mountain King." The track is also currently being utilized for National Basketball Association promo spots on Turner Network Television and in commercials for the California Milk Processor Board (currently being aired locally throughout the state). The song is available on the band's latest release Cult, available in the US through Spitfire Records, and was originally written by 19th century German composer Edward Greig.

Hate Eternal, which features Morbid Angel guitarist Erik Rutan and fill-in bassist/vocalist Jared Anderson, will be appearing at the New England Metal and Hardcore Festival on April 5th in Worcester, MA.

The upcoming Resident Evil sound track will features songs by Coal Chamber, Rammstein, Five Pointe O and remixes of tracks by Slipknot, Ill Niño, Mudvayne, Marilyn Manson, Method Man, and The Crystal Method. The album will be released on March 12th through Roadrunner/Island/Def Jam.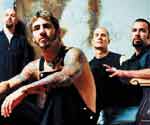 A behind the scenes look at Godsmack's clip for "I Stand Alone" will be featured on MTV's Making The Video on March 3rd.

Entombed will perform with the Royal Swedish Ballet at the Swedish Grammis (Grammy) awards, to be broadcast live via TV4 on Thursday, February 14th. In addition, the band have scheduled eight appearances at the Royal Opera Hall in Stockholm, Sweden beginning on February 15th as part of a show called Unreal Estate, with the band doing a 45-minute set of brand new, specially-composed original material while surrounded by 30 ballet dancers and a 10-year-old kid. The eight performances will take place on the following dates: Feb. 15th, Feb. 16th, Feb. 20th, Feb. 21st, Feb. 22nd, Feb. 26th, Feb. 28th, and March 1st.

Puddle Of Mudd have confirmed 41down and Thirtysecondstomars as the openers on their U.S tour, which kicks off March 12th and continues through until April 10th.

2/7/02

Rumors are running rampant that The Cult have disbanded and gone onto to various solo projects after being disappointed with the way their label, Atlantic, handled the campaign for their reunion album Beyond Good and Evil. Though no official statement has been made, thecultnet.com reports that drummer Matt Sorum, who has a solo record out soon, recently confessed the band is just about over.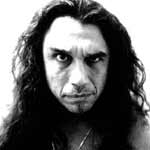 According to Blabbermouth.net there are unconfirmed reports that Slayer frontman Tom Araya was informed of his father's sudden passing right after the band's headlining performance at Aerial Theatre in Houston, Texas last night, February 6th. As a result, it appears highly likely that at least the next couple of shows on the band's tour itinerary will be postponed, including Bronco Bowl in Dallas, Texas on February 7th and at TX West Canyon Amphitheatre in Lubbock, Texas on February 8th. Stay tuned for more details… Our condolences go out to the Araya family.

Cheap Trick have announced some European tour dates, including two show at the prestigious All Tomorrows Party Festival. Here are the dates so far:
2/09/02 Salt Lake City, UT Ice Village
4/20/02 Camber Sands, UK All Tomorrows Party Festival
4/24/02 Manchester, UK Manchester University
4/27/02 Camber Sands, UK All Tomorrows Party Festival

A South American edition of the Thrash Of The Titans festival is being planned for April 13th in Sao Paulo, Brazil and is likely to include many of the same bands that appeared on the SF edition last year.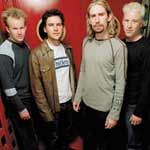 Nickelback's recorded a recent Edmonton and Calgary shows packed with 15,000 fans for a upcoming live DVD due out later this year on Roadrunner Records. As we reported, during these shows they were joined onstage by Alice In Chains guitarist Jerry Cantrell and the footage has been shows during the Nickleback episode of MTV's Diaries. The band recorded a tune called "Yanking Out My Heart" for the Scorpion King soundtrack. In related news, Cantrell's SXSW appearance has been confirmed for Stubb's BBQ in Austin, TX on March 16th.

David Bowie, Patti Smith, The Beastie Boys' Adam Yauch, The Kronos Quartet and Brazilian star Bebel Gilberto perform at the 12th annual Tibet House benefit concert at New York City's Carnegie Hall on February 22nd. Bowie and wife Iman, Ethan Hawke and wife Uma Thurman will MC the event, which honors the 600-year-old Monlam Great Prayer Festival marking the beginning of the Tibetan New Year. Additional acts are expected to be announced in the coming weeks.

David Lee Roth drummer Ray Luzier has confirmed that Toshinori "Toshi" Hiketa is the new guitarist in the DLR Band, replacing former Atomic Punks shredder Bar Walsh. "Toshi and I have been bros and have played together in various projects for a few years now," Luzier states. "He was asked to join last year as an additional guitarist for the DLR movie/video and to record with us in the studio. This guy's insane (and an amazing player)! "[David Lee Roth bassist] James [Lomenzo] and I started a fusion/rock band with Toshi last year called Hideous Sun Demons, so we've been gettin' our groove on for months now."

Due to some unforeseen circumstances, the recording of Prophet's long awaited fourth album has fallen behind schedule. The as yet untitled album will not be released until August via Z Records. The bands third album, Recycled, will now be reissued with bonus tracks on March 25th. Due to the delayed release Prophet will not be appearing at the forthcoming Z Rock 2002 show on May 5th and Jeff Scott Soto's Humanimal have been confirmed as their replacement. Humanimal's self-titled debut was recently release through Z Records.

Former Saxon bassist Steve Dawson has released a solo album through Angel Air in Europe.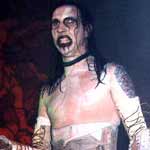 Marilyn Manson's early years -- when he was known as Brian Warner -- will be the subject of VH1's Driven and will air February 12th.

New York's Electric Frankenstein have announced their two Southern California shows, March 1st at Java Lanes in Long Beach and March 2nd at The Garage in Silver Lake, CA. These shows mark the return of John Steele on drums.

The Apex Theory's upcoming Dreamworks full-length debut, Topsy Turvy, has been moved up to an April 2nd release date.

Fishbone have a slew new albums coming out soon. The next installment of their all-star jam Familyhood Nexperience albums, this one titled The Friendliest Psychosis Of All, will be released on February 19th and features members of Primus and Buckethead. A live album of brand new songs was recorded last year at the Temple Bar in Santa Monica, CA for an upcoming film on the band called Everything Went Nuttz, both of which are due out later this year. For Everything Went Nuttz the band teamed up with Eric Barrett (producer of Tapeheads, in which the band appeared) to develop a full-length movie similar to Stop Making Sense by The Talking Heads. A live collection of classic 'Bone cuts with past lineups is due out sometime next year.

2/6/02

Bassist Tracy Almazan is rumored to have left Nashville Pussy, though the band has not confirmed her departure. More info to come…


The nominations for UK magazine NME's Carling Awards 2002 have been announced. Vying for the crown of Best Band are, in no particular order, The Charlatans, Radiohead, The Strokes, U2 and White Stripes, whereas solo artist is being battled out between Ryan Adams, Ian Brown, PJ Harvey, Kylie Minogue and Andrew WK. Best Album is being fought out between: The Charlatans' Wonderland, Muse's Origins Of Symmetry, Radiohead's Amnesiac, Slipknot's Iowa and The Strokes' Is This It. For Best Single, meanwhile, the nominations are Ash's "Burn Baby Burn," Ian Brown's "Fear," The Dandy Warhols' "Bohemian Like You," Gorillaz' "Clint Eastwood" and Kylie Minogue's "Can't Get You Out Of My Head" and The Strokes' "Hard To Explain." Best New Act features nominations for Gorillaz, Linkin Park, Starsailor, The Strokes and The White Stripes, while the nominees for Best Live Act are Ash, Linkin Park, Muse, Radiohead and U2.

Sweden's Arch Enemy will release an EP titled Burning Angel, to coincide with their Japanese tour in March. The EP will feature the title track, "Lament of A Mortal Soul " (an unreleased song from Wages Of Sin sessions), a cover of Judas priest's "Starbreaker," and an enhanced video clip for "Ravenous." In addition, the band will headline a show in Santiago, Chile on March 1st before making their North American live debut with Gossow at The Troubadour in West Hollywood, California on March 5th. The band will also make their east coast debut at the New England Metal & Hardcore Festival in Worcester, Massachusetts during the weekend of April 5th and 6th.

The release date for Jerry Cantrell's sophomore studio effort, Degradation Trip, has been pushed back to June by Roadrunner/Island/Def Jam. Cantrell will perform at this year's South by Southwest Music Festival, which takes place March 13-17 in Austin, TX.

In addition to their debut show at Brick By Brick in San Diego tonight, former Dokken bassist Jeff Pilson's new band Underground Moon will also play at 14 Below in Santa Monica, CS on February 16 and at Paladino's on March 2nd.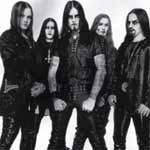 Norway's Dimmu Borgir will release a DVD titled World Misanthropy in May that is set to include live footage, videos, backstage clips, and an extra disc (only available with the first pressing) featuring bonus tracks from the band's Japanese CDs.

Audio clips of three new Down songs are available at http://www.streetteam.net/down2.html. The tracks are from Down II, due out March 26th through Elektra. The band is tentatively planning to tour this spring.

Manmadegod -- which features former Forbidden guitarist Craig Locicero and drummer Steve Jacobs -- have finished tracking their debut CD for American Recordings at Los Angeles' Ocean Studios and are currently mixing the effort at West Hollywood's Larrabee Studio East facility with Sean Beavan (Slayer, Marilyn Manson) and executive-producer Rick Rubin. The album is being produced by Brian Dobbs (Echobrain) and is sue out later this year.

Electric Frankenstein will be celebrating an unbelievable 10 years together in 2002. For their yearly visit to Southern California this March, EF drummer John Steele returns to the kit replacing recently departed drummer Rob Sifcek and vocalist Steve Miller will be doubling on guitar rather than replacing former lead guitarist Carl Porcaro.

Germany's Bonfire have signed a multi-album deal with Z Records for the UK, Holland and other European markets. The band's most recent effort, Strike X, and the two-CD compilation retrospective 29 Golden Bullets will be re-released through Z on March 25th. A new studio album from the group is not expected to emerge until sometime next year. Bonfire will kick off a UK tour in April to promote Strike X.

Coincidently, Impelliterri, which once again features Graham Bonnet on vocals, will release their new CD, titled System X, on March 21st in Japan, with other territories to follow shortly thereafter.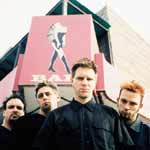 36 Crazyfists' Roadrunner/Island/Def Jam debut, Bitterness The Star, has been pushed back to an April 2nd release date.

Aussie punk legends The Saints will reunite and hit the road to play The East Coast Blues Festival then a string of dates in Australian in March. The new activity has also inspired Bailey to head back to the studio and the result is an 8-song blues album called Spit The Blues Out.

Sweden's Dark Tranquility will head into the studio this week to cut their next opus for Century Media Records.

2/5/02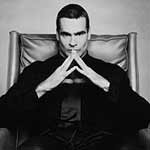 The Rollins Band will launch a spring tour on February 25th in Towson, Maryland.

Mushroomhead will kick off a tour in Ft Wayne, Indiana on February 20th to support the re-release of their album XX through Universal. Lamb of God, Eighteen Visions and Five Pointe O will support on most dates. "We have outdone ourselves this time," says founder and drummer Skinny. "This stage will be engaging to say the very least."

Los Angeles retro-rockers The Lords of Altamont will hold a CD release party on February 12th at Spaceland in Silver Lake, CA. To Hell With The Lords will be released via Sympathy For The Record Industry.

Hammerfall have almost completed their long-awaited DVD/VHS The Templar Renegade Crusades and will issue it on May 13th through the Nuclear Blast label. The release will contain portions of the band's Wacken Festival 2001 and other live and behind-the-scenes footage. In the meantime, the band plans on heading into the studio in early April to cut a new album.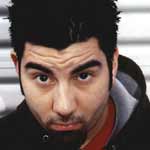 Deftones frontman Chino Moreno makes a guest appearance Tommy Lee's solo album, Never A Dull Moment, on the song "Ashamed." The effort, which was formerly supposed to be the sophomore album by Methods of Mayhem, will be released on May 21st through MCA.

Chester Bennington and DJ Joe Hahn of Linkin Park make cameos in Adema's Gregory Dark-directed video for "The Way You Like It." You can catch Adema on Linkin Park's Projekt Revolution Tour and then the SnoCore Rock Tour.

And speaking of SnoCore acts, Alien Ant Farm have recorded a new song called "Bug Bytes" for the Spider-Man live action film (directed by Sam Raimi of Evil Dead fame). The soundtrack for the flick is scheduled for a April/May release.

Tenacious D and Kid Rock will be playing a handful of Midwest shows together:
3/22/02 Indianapolis Conseco Fieldhouse
3/23/02 Louisville, KY Freedom Hall
3/28/02 Kansas City Kemper Arena
3/29/02 St Louis, MO Savis Arena

Ministry will be releasing a new live album titled Sphinctour on March 19th.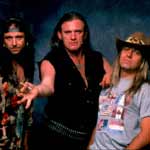 Motörhead has been confirmed for the Sweden Rock festival, which is scheduled to take place on Friday, June 7th and Saturday, June 8th in Sölvesborg, Sweden. The band's appearance at the festival will reportedly be the group's only European live appearance during the spring/summer of 2002.

A New York memorial concert for fallen Betty Blowtorch leader Bianca Halstead will be held on Tuesday, February 12th, 2002 at 8pm at LUXX in Brooklyn (256 Grand St.) featuring sets by New Orleans' Supagroup, Angel Rot, Bad Wizard, Bantam (featuring Gina of the Lunachicks), Candyass, Firegods (featuring Sean from the Toilet Boys), The Humanoids, and The Munts. Nashville Pussy bassist Tracy Almazon will stage a reunion show with her former band Helldorado, which will feature Blare N. Bitch of Betty Blowtorch as a special guest. In addition the night will feature super sexy dancers and special surprise musical guests.

Danish metal vets Pretty Maids will release a new album titled Planet Panic in late March release through Massacre Records. The band is currently being mixed at Copenhagen's Puk Studios.

Former Dokken bassist Jeff Pilson will debut his new band Underground Moon in San Diego at Brick By Brick this Wednesday, February 6th. Jeff will be handling lead vocals supported by his New England-bred lineup that features former members of Kilgore. You can go to www.jeffpilson.com to download MP3's of Underground Moon and hear some new tracks. Also available are new MP3's of Jeff and George Lynch's new project.

Norway's Einherjer have parted ways with frontman Ragnar Vikse. Guitarist Frode Glesnes will take over the vocal chores on the group's upcoming album Ethics Of The Spear.

The Mars Volta (which features former At The Drive-In members) will release a split CD in the UK with Les Savy Fav and The Apes on March 11th through Southern. In the meantime, The Mars Volta's forthcoming debut EP, Tremulant, should be out in the U.S. on April 2nd through GSL.


Former Life Of Agony frontman Keith Caputo will perform at CBGB's Gallery in New York City every Tuesday night in March at 9pm.

NYC's revered gut-rock trio the Jon Spencer Blues Explosion is back with a new CD called Plastic Fang and will kick off a tour to support it on March 10th at Bimbo's in San Francisco, CA. Produced by Steve Jordan (Blues Brothers, Saturday Night Live, Keith Richards) and engineered and mixed by Don Smith (Rolling Stones, Tom Petty, Stevie Wonder, U2), the album and its upcoming b-sides feature the talents of R&B legend Dr. John, keyboard master Bernie Worrell, and Elliott Smith (UK version only).

Pseudo Heroes (featuring members of Down By Law) have enlisted a cadre of guest vocalists on their new album, including Billy Milano (S.O.D.), Lee Dorrian (Cathedral), Jerry A (Poison Idea), Kam Lee (Massacre), John Stabb (Government Issue), Chris Barrows (Pink Lincolns), and Blaine (Accused). A late spring release is expected.

2/4/02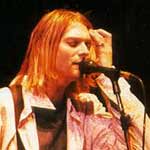 A previously unreleased song featuring vocals by fallen Nirvana frontman Kurt Cobain has emerged on an EP by Seattle rockers Earth called Sunn Amps and Smashed Guitars. Cobain sings on the 1990 track "Divine and Bright."

Aerosmith, Staind and American Hi-Fi lead the nominees for the 15th annual Boston Music Awards with seven nominations apiece. Godsmack isn't far behind with six nominations. All four of those acts are up for Act of the Year (with LFO rounding out that category). The awards will be held on April 11 at the Orpheum Theater as part of the annual NEMO Music Showcase & Conference.

Silverginger 5's "Walk Like A Motherfucker" has been chosen by famed Swedish video director Jonas Åkerlund for use in his upcoming movie Spun. The film stars Mickey Rourke and will be released later in the year. Other artists appearing on the movie's soundtrack include Motley Crue, Ozzy Osbourne and Billy Corgan. Silverginger 5 features former Wildhearts frontman Ginger and former Electric Boys frontman Conny Bloom on guitar. Bloom has a live solo album in the works and is also contributing the song "Popens Mussolini" to the tribute album to Swedish band Nationalteatern. The Hellacopters and the Backyard Babies will also appear on that album.

Korn frontman Jonathan Davis will produce the new album by rapper Marz, who was just signed to Korn's Elementree Records.

In related news, Elementree artist Deadsy have parted ways with bassist, Craig "The Beast" Riker due to "musical differences." The band's Elementree/Dreamworks debut album, Commencement, will be released on May 14th.

Ex-Britny Fox frontman "Dizzy" Dean Davidson has released a comedy/gag album called The Aggravation Retaliation Kit through Bodyguard Records. Dean also has a new band called Love Saves The Day have recorded an indie CD called Superstar. The abnd recently parted ways with guitarist Jimmy Marchiano.

Ill Niño will shoot a video for their new single, "Unreal," this Friday in Los Angeles with director Marcos Siega (System of A Down, Papa Roach) tentatively scheduled to direct.

Former Cantara/God Dethroned guitarist Pascal replace recently-departed guitarist Bart van Wallenberg in Dutch death metal band Sinister.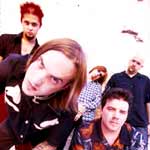 Full Devil Jacket have parted ways with frontman Josh Brown and are seeking a new singer, but are likely to change their name. According to a statement by the band, Brown left "due to his religious beliefs. He told us that unless the band was Christian and saved that he could not continue."

Texas punk rawkers Speedealer will release their Jason Newsted-produced album, Second Sight, on May 14th through Palm Pictures, a division of Island Records. The album was recorded in the fall at The Plant in Sausalito, California with engineer Kent Matcke (Stabbing Westward).

Incubus will tour Australia and New Zealand in March. Here are the dates:
3/5/02 Brisbane, AUS, Festival Hall
3/8/02 Sydney, AUS, Hordern Pavilion
3/11/02 Adelaide, AUD, Entertainment Centre
3/13/02 Melbourne, AUS, Festival Hall
3/18/02 Canberra, AUS, Royal Theatre
3/20/02 Christchurch, NZ, Town Hall
3/22/02 Wellington, NZ, Town Hall
3/23/02 Auckland, NZ, Western Springs

Creed rescheduled its Friday, February 1st gig in New Jersey for February. 23rd, due to the death of guitarist Mark Tremonti's mother. Tickets for the Continental Airlines Arena show in East Rutherford will be honored on the new date. Refunds will be available to those who can't make it. Fans wishing to send their condolences are asked to make a contribution to the band's With Arms Wide Open Foundation in lieu of sending flowers. Donations can be sent to the organization at 525 East College Avenue, Tallahassee, FL 32301, or online at www.witharmswideopen.org. No other dates will be affected, and the tour will resume in Toronto tonight.

Holland's The Gathering have been confirmed to perform at this year's installment of the Summer Breeze Festival, held in Abtsgmünd, Germany on August 22nd.

2/2/02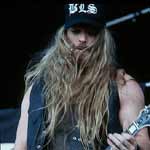 Guitar God Zakk Wylde of Ozzy Osbourne/Black Label Society will play the National Anthem at the Los Angeles Kings game on Monday, February 4th at 7:30pm. The game will be televised on Fox Sports Net West so check your local listings.

Despite a confirmation last week on their official website, (hed)p.e. announced that Maya will NOT be the title of the upcoming new album. The band is still deciding on a title for the effort, which they will begin recording with producer Machine (Pitchshifter, Vision Of Disorder) later this month, with a late summer release in mind through Jive/Zomba. .

Foo Fighters frontman Dave Grohl is rumored to be playing drums on the debut solo album by former Hole/Smashing Pumpkins bassist Melissa Auf Der Maur.

A re-mastered version of Alice In Chains' 1992 album Dirt will be released is set to be released via Columbia on Tuesday, February 5th.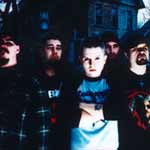 After tearing things up on the road with Slaves On Dope, Hemlock will head out again with Hatebreed on their Perseverance 2002 tour. Here are all the upcoming Hemlock dates:

2/10/02 Tempe, AZ, Boston's
3/9/02 Hollywood, CA, The Palace
3/12/02 Las Vegas, NV, House Of Blues
3/13/02 Tuba City, AZ, tba
3/14/02 Albuquerque, NM, Launch Pad
3/15/02 Lubbock, TX, The Pavilion

On July 1st, Stockholm's Insania will enter Finnvox Studios in Helsinki, Finland with producer Mikko Karmila to begin recording their third album, tentatively titled Fantasy, for a late 2002 release through No Fashion Records. The band will support Motley Crue vocalist Vince Neil on his forthcoming European solo tour.

In semi-related news, former Motley Crue drummer Tommy Lee will release "Hold Me Down" as the first single from his upcoming solo record, entitled Never A Dull Moment, which will be released on May 21st. The single will likely hit radio in March. The album was originally supposed to be released under the Method of Mayhem name but Lee and his label MCA Records have since decided to call it a solo effort.

San Diego rawkers The Dragons will kick off a tour to SXSW on March 2nd at the Lions Lair in Denver, CO to support their album Rock 'n' Roll Kamikaze. . The Dragons have played SXSW three years running now and this year they will headline at Emo's on Saturday, March 18th. Rock 'n' Roll Kamikaze was recorded and produced by Alex Reverberi (George Clinton, Van Halen and Terri Nunn of Berlin) in late March of 2001 at Zero Crossing in Hollywood, CA. The trek will wind up back home on March 22nd at the Casbah in San Diego.

The lineup for this summer's With Full Force in Leipzig includes set by Dead Kennedys, Pungent Stench, Candlemass, Agnostic Front, Grave Digger, Cannibal Corpse, Soilwork, Kataklysm, Dew-Scented, Lock Up, Kreator, Hypocrisy, Skarhead, Immortal, D.R.I. and many more! The show is scheduled for July 5th to the 7th.

FastLane Records recording artists The Erotics will be playing the Cruefest 2002 in Hollywood, CA at the infamous whiskey June 8th.

2/1/02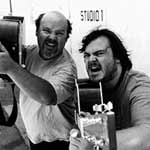 Tenacious D's performance on The Late Late Show with Craig Kilborn will air TONIGHT, Friday February 1st at 12:30am on CBS. The D will also be on Politically Incorrect on February 7th.

Billy Duffy and Matt Sorum (also ex GN'R) of The Cult joined former Guns N' Roses bassist Duff McKagan and his band Loaded on stage at Pretty Ugly Club in Hollywood on January 30th for a rendition of The Stooges' "I Wanna Be Your Dog."

Swedish rawk kings The Hellacopters have signed to Gearhead Records in America. Gearhead will release their last studio album, High Visibility, for the first time in the States on March 19th. High Visibility was recorded at Abba's legendary Polar Studio and released worldwide (except US) via Universal in 2000. The record went gold in Sweden, received a Swedish Grammy Nomination, and made numerous Top 10 lists as album of the year. The band is looking forward to a stateside tour in the Spring to support this release.Gearhead has been a longtime supporter of the Scandinavian Rock scene, through both Gearhead Magazine and the Gearfest rock and roll/muscle car shows held in Stockholm, Helsinki and Oslo, and for the first time this summer, in Austin, Texas.

Motley Crue's Nikki Sixx will play bass on the solo album from former Marvelous 3 frontman Butch Walker, due out through Arista Records.

This year's Wacken Open Air festival will be held on August 1st to the 3rd and feature sets by Blind Guardian, Children Of Bodom, Hypocrisy, Doro, Kreator, Destruction, Cannibal Corpse, Candlemass, U.D.O. and many more!

Alice Cooper has collaborated with pop sensations the A*TEENS on a remake of Cooper's classic "School's Out," which the bubblegum band plan to release as a single later this year. Ok, kill me now…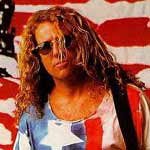 According to www.melodicrock.com, a new supergroup of sorts is being formed in Los Angeles consisting of Sammy Hagar, Journey guitarist Neal Schon, current Journey/former Hardline drummer Deen Castronovo and Slash. Van Halen bassist Michael Anthony has also been linked to the project.

a Zodiac Mindwarp and the Love Reaction will be wrapping up their new album this weekend in London. It should be out later this year and feature some of the songs they performed on their recent U.S. tour, including "Fucked by Rock," "King of Love," "Devil Drive," "20,000 Women," "Slutfreak," and "Avalanche."

KISS' upcoming appearance at the Lane Bryant fashion show – held at the Roseland Theater in New York City on February 5th -- will be available for viewing online at www.lanebryant.com the next night, February 6th, at 7pm.

theSTART confirmed on their official website that they will be playing on the Warped Tour this summer alongside Bad Religion, NOFX, No Use for a Name, Mighty Mighty Bosstones and many more. The tour kicks off on June 21st and is expected to make 47 stops until it wraps up on August 18th. In related news, Will Haven recently confirmed that they will be appearing on the Australian leg of the Warped Tour.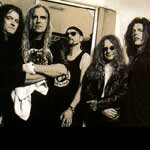 Saxon has just been confirmed for this year's installment of the Sweden Rock festival, which takse place on Friday, June 7th and Saturday, June 8th in Sölvesborg, Sweden. Other acts on this stellar bill include Status Quo, Halford, Virgin Steele, Rage, Steppenwolf, Magnum, Gamma Ray, Manfred Manns Earth Band, Doro, Candlemass, Evergrey and many others. Saxon will reportedly bring their mammoth "Eagle Has Landed" stage show to the festival.

After touring up-and-down Scandinavia for the last six months The Flaming Sideburns will take the show on the road down to Denmark, Germany, Switzerland, France, Spain, Portugal, The UK and The Netherlands. On February 4th, the band will release a CD single for the track "Flowers," taken from Hallelujah Rock'n'Rollah album, that will be backed by two live tracks. The band also recently shot a video for "Flowers" shot in Helsinki. Other new releases include Blow The Roof 7" on Safety Pin (Spain), World Domination 7" on Sweet Nothing (UK) and a live 7" on Fandango (US).

Reunited NWOBHM legends Diamond Head and Budgie will team up for a gig at Wrexham Central Station in the UK on February 13th. Diamond Head will open with a 30-minute acoustic set and will also be performing a full acoustic set at Nottingham Rock City on March 9th.

The Manic Street Preachers' Richey James Edwards will be declared dead today by British courts, which require a person to be missing for seven years before doing so. Edwards disappeared February 1st, 1995, on the eve of the band's American tour. Although his car was found on February 12th next to the Severn Bridge, which joins England and Wales, Edwards' body was never found. The guitarist and lyricist for the Manics was a tortured soul who gained notoriety for carving the phrase "4 Real" in his arm during a 1991 press interview in response to journalists who questioned the band's considerable hype.

Manowar have been confirmed as the headliners of the Summer Rocks 2002 festival, which will be held at the Petofi Hall in Budapest, Hungary on June 7th.

Anthrax recently taped a session for MTV's Headbangers Ball Uncensored, which will air on March 2nd on M2 and March 9th on MTV. Bret and Rikki from Posion were also interviewed for the special.

Due to circumstances beyond their control, the Amon Amarth/Diabolic tour has been canceled. The final night of the tour was last night in Corpus Christi, TX at the CenterTheatre.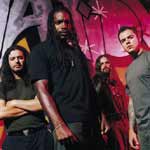 Sepultura have been confirmed to perform at the Abril Pro Rock Festival in Recife, Brazil on April 20th.

Gorgoroth is on hold as vocalist Gaahl has landed in prison. According to a Nuclear Blast press release, "his fist was in the wrong face at the wrong time." The length of his sentence has yet to be determined by the court.

Korn have announced their Central/South American tour dates:
3/2/01 Mexico City, MX, Foro Sol
3/9/01 Santiago, CL, Pista Atletica
3/11/01 Sao Paulo, BR, CrediCard Hall
3/12/01 Sao Paulo, BR, CrediCard Hall
3/14/01 Caracas, VE, Ilusion Amphitheatre

Rumor has it that Roadsaw might be touring the U.S. with Orange Goblin and Alabama Thunderpussy very soon. Stay tuned…

GWAR is holding a contest where one lucky winner will get to hop on stage with the band and be violently devoured by the legendary Gor-Gor the Tyrant Lizard!!! The gig is at the Galaxy Theatre in Santa Ana, CA on February 6th and you can enter at www.deadontheweb.com. The winner receives one pair of tickets to be picked up at the will call window the night of the show. Transportation not provided and the band is not responsible for injuries that might be received when being eaten by a giant latex dinosaur.


Ill Niño recently recorded a new version of their latest single, "What Comes Around," for the Resident Evil soundtrack, which is due on March 12th through Roadrunner.. The updated version features new guitar, drum and bass tracks, and with a new arrangement.

In related news, Coal Chamber will contribute the new song "Something" for the Resident Evil soundtrack as well as a new song called "Glow" to the Scorpion King soundtrack, due out March 26th through Republic/Universal Records. Both tracks will also appear on the band's long-awaited third full-length album, Dark Salvation, which is due this spring.

1/31/02


June 11th has been set as the trial date for Courtney Love's ongoing battle with Universal Music Group (UMG) over contractual issues. On Monday, a U.S. Court of Appeals judge denied a discretionary appeal filed by UMG to halt the proceedings. The ruling gives allows Love's to continue on with her fight, which challenges a California state labor code that exempts entertainers from its "Seven-Year Statute.

40 Below Summer have officially signed to Warner Bros. Records following the recent demise of their previous label, London/Sire.

With the upcoming release of Cannibal Corpse's Gore Obsessed, the band will venture out and tour North America starting in April and they will take Dark Funeral, Pissing Razors, and Incantation out on the road with them. The tour will kick off at the New England Metal & Hardcore festival, held on Friday, April 5th and Saturday, April 6th. Cannibal Corpse will also be making their first ever appearance in Colombia, South America on Feb. 8th in Cali and Feb. 9th in Bogota.

Austin hard rockers Broken Teeth -- featuring Dangerous Toys/Watchtower frontman Jason McMaster -- will debut new material from their upcoming sophomore release, Guilty Pleasure, during a hometown gig at Room 710 on February 1st.

In addition to her new band Chelsea, former Smashing Pumpkins/Hole bassist Melissa Auf Der Maur will release her first solo album, Auf der Maur, later this year. The effort features a guest appearance from fellow Pumpkin member James Iha. In addition to all that, she has yet another side-project band called the Vigins -- featuring Iha, Evan Dando, and Ryan Adams -- who will record and release an album later this year.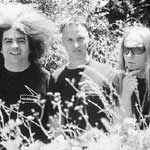 The Melvins will unleash their latest studio album, titled Hostile Ambient Takeover, on April 16th through Mike Patton's Ipecac Records. A full-scale U.S. tour will follow the album's release.

Progressive metalheads Spocks' Beard have recorded the drums, keys and bass for their upcoming album, to be released later this year via Metal Blade.

More than 600 people showed up at Limp Bizkit's New York guitar search at the Long Island City Guitar Center on Monday, though only the first 319 people got to audition for the vacant guitar spot. Of that 319, two were chosen to jam with Fred Durst and the boys. In other Limp news, Durst will appear on NBC's Last Call With Carson Daly on February 6th. Other guests on Daly's new network show include Tantric on Wednesday, January 30th, and Kid Rock on Thursday, January 31st.

MTV's Undercover will film Foo Fighters as they travel to Salt Lake City to perform at the 2002 Olympic winter games.

Sw1tched will finally release their long delayed Immortal/Virgin debut, Subject To Change, on February 26th.

GWAR will make a rare in-store appearance in Dallas Texas on January 30th at Maya's Music Box (2702 Commerce Street, Deep Ellum, TX -- 214-760-2404) at 6:30pm. GWAR members will be on hand to sign autographs, spew forth disgusting commentary and gnaw on any unwanted body parts. They will then perform at Deep Ellum Live that night.

More dates have been announced for the SnoCore Tour, which features sets by Alien Ant Farm, Fenix TX, Adema, Glassjaw and Earshot:

3/11/02 Madison, WI - Alliant Energy Center
3/12/02 Minneapolis, MN - Quest Club
3/14/02 Kansas City, MO - Uptown Theatre
3/15/02 Denver, CO - Ogden Theatre
3/16/02 Salt Lake City, UT - SaltAir Pavilion
3/19/02 Seattle, WA - Moore Theatre
3/20/02 Portland, OR - Roseland Theater

Engine have nearly completed their untitled Metal Blade Records sophomore release. Featuring Ray Alder (Fates Warning), Bernie Versailles (Agent Steel) Pete Parada (Face To Face), and Joey Vera (Armored Saint), who will also produce the effort.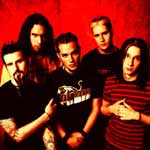 Reveille will re-release their most recent album, bleed the sKY, through Elektra on February 12th, complete with a new remix of the single, "Inside Out (Can You Feel Me Now)", which features a guest appearance from Cold frontman, Scooter Ward.

Austrian band Edenbridge has released its second album, Arcana, through Sensory/The Laser's Edge. Like the band's first album "Sunrise In Eden," "Arcana" features the beautiful, soaring vocals of Sabine Edelsbacher over wide-ranging catchy hooks and melodies, emotional ballads, and full-on metal tracks, lending itself the term "Angelic Bombast Metal." The North American version of the album features two bonus tracks – "The Whisper of the Ages" from the Japanese version and "Velvet Eyes of Dawn," from the European limited edition digipak and double vinyl versions.

Helloween's upcoming remixed and re-mastered "Best Of" double-CD set will be called Treasure Chest and will feature special packaging. The band has yet to announce a replacement for guitarist Roland Grapow, who has joined ex-Helloween drummer Uli Kusch in the new supergroup Masterplan (also featuring ex-Yngwie Malmsteen vocalist Jorn Lande).

Germany's Edguy will perform at the Piorno Festival in Spain on March 16th.






Please log in to view RANTS

If you don't have a username, click here to create an account!






Represent! Get Your KNAC.COM Bumper Sticker

Happenings This Week on KNAC.COM

MICHAEL ANGELO BATIO Unleashes "The Badlands" Video

LORD OF THE LOST Set For New Ensemble Album, Swan Songs III

THE PRETTY RECKLESS Drop New Single "Death By Rock And Roll"

ALICE COOPER Says "Don't Give Up" In New Video

TETRARCH Reveals '"I'm Not Right" Single, Video

DEATH Stream Another Non Analog Series Concert

KUARANTINE Featuring CHRIS JERICHO Drop Debut Single, A KISS Cover Of "No No No"

SORCERER Launches Video For Single "Deliverance"

DEE SNIDER To Release For The Love of Metal Live Album & DVD/Blu-Ray

GREY DAZE Share New Video For "Soul Song"

STATIC-X Drop Video For New Song "All These Years"

PRIMAL FEAR Release First Single "Along Came The Devil"

POWERWOLF Launches Blistering Video for Live Classic, "Sanctified With Dynamite"

AVATAR Return With New Album Hunter Gatherer, Video

PRETTY BOY FLOYD Vocalist STEVE SUMMERS Announces GoFundMe Campaign Following Tragic Family Loss

VOLBEAT Share New Animated Video For "Leviathan"

LORDI Schedules 'Scream Stream' Event For May 22nd

MISERY SIGNALS Return With First New Album In Seven Years, Ultraviolet

ALESTORM Launches "Fannybaws" Video, Single

BEHEMOTH Announces New EP, A Forest

MAGNUS KARLSSON'S FREE FALL Releases New Video For "Dreams And Scars" (Featuring RENAN ZONTA Of ELECTRIC MOB)

SLAY AT HOME Virtual Metal & Art Fest Announces First Wave Of Bands, More Each Day

JINJER Releases Intense Music Video For "Noah"

MICHAEL SCHENKER FEST Share "The Beast In The Shadow" Lyric Video

KILLSWITCH ENGAGE Launch Live Performance Video Og Acoustic Version Of "We Carry On"

KING DIAMOND To Stream Songs for the Dead: Live at the Fillmore in Philadelphia

EXHUMED Streams New Song "Rot Your Brain"

ASKING ALEXANDRIA Unleash New Video For "House On Fire"

CHAOS MAGIC Release New Desert Rose Covers EP

SUICIDE SILENCE Announces Virtual World Tour

AUTOGRAPH Set To Drop "Souls On Fire" Single

STEEL PANTHER Announces Live Streaming "Concert To Save The World"

ONSLAUGHT Unveil New Album Generation Antichrist

AS I LAY DYING Release Video For "Torn Between"

TRAPT Unveil New Album Shadow Work

PUSCIFER Returns With Timely "Apocalyptical" Video

HALESTORM Announce #ROADIESTRONG Support Campaign

WITHIN TEMPTATION "Entertain You" With New Single

AVERSIONS CROWN Drop "Born In The Gutter" Video

CENTURY MEDIA RECORDS Hosts ISOLATION FESTIVAL

CARL CANEDY Returns With Solo Outfit, CANEDY, New Album Warrior

CROBOT Stream New Track "Gasoline"

GRAVE DIGGER Unleash Video For "Lions Of The Sea"

THE NIXONS Drop The Sonic Boom With New EP

BAD AS Continue The "Endless Race" With New Track

TOKYO MOTOR FIST Announce Sophomore Album Lions

BAD COMPANY Singer BRIAN HOWE Dead At 66

METALOCALYPSTICK Festival 2020 Cancelled

MERCYFUL FATE Album Reissues For Mercyful Fate, Melissa And Don't Break the Oath Set For June

ENSIFERUM Reveal New Album Thalassic Details

Help Celebrate The Loudest Day Of The Year, MOTORHEAD DAY!

MICHAEL GRANT & THE ASSASSINS Set For Debut Album Always The Villain

L.A. GUNS Featuring PHIL LEWIS & TRACII GUNS Release New Single "Let You Down"

MORSE, PORTNOY, GEORGE Return With 2 New Albums, Cov3r To Cov3r & 'Cover To Cover Anthology

DESTRUCTION Reveal Tracklist For Born To Thrash - Live In Germany

GWAR Announces "Scumdogs of the Universe 30th Anniversary Box Set

VEIL OF MAYA Release New Track "Outsider"

MARYLAND DOOM FEST 2020 Rescheduled For October

VADER Stream New Track "Bones"

ENUFF Z'NUFF Unveil New Album Brainwashed Generation

THE SWORD Share Cover Of KISS Track "She"

KING 810 Share New Song, Video For "Dukes"

MICHAEL ANGELO BATIO Set To Release New Album More Machine Than Man

ARMORED SAINT Drop "Isolation (Live from Isolation)" Video, Digital Single

KILLSWITCH ENGAGE Reveal Atonement II B-Sides For Charity Album

BLEED FROM WITHIN Release "Night Crossing" Video

NORDIC NOISE 2020: Streaming for Vengeance Announced

THE HU Release "Song Of Women" Video Featuring LZZY HALE Of HALESTORM

2020 ARMSTRONG METALFEST Officially Cancelled

NIGHT DEMON Release New Single, 7" "Kill The Pain"

IRON MAIDEN The Live Collection - Remastered Coming In June

HAKEN Launch Video For "Canary Yellow"

ACATRAZZ Return With First New Album In 30+ Years, Born Innocent

ACID BLOOD Share New Video For "Waste No Time"

EVERY MOTHER'S NIGHTMARE's RICK RUHL Check In About New Album

FIREWIND Drop "Welcome To The Empire" Video

DEATH Share Non Analog - On Stage Series - TIJUANA 10-06-1990 Digital Album

VISCERA Release "Hammers And Nails" Video

ONLINE FEMALE FEST: The First Virtual Female Festival In History Announced

SEPTEMBER MOURNING Unleash "Madness" Upon The World With New Video

SAINT ASONIA Embark On Virtual Tour

NAPALM RECORDS Presents #NapalmSofaSeries

INKCARCERATION Announces Cancellation Of 2020 Festival

NITA STRAUSS Announces Rock Guitar Fundamentals Online Teaching Program

RAVENSCRY Release "The Door Inside" Single

WITHIN TEMPTATION To Stream Most Iconic Show Of Their Career, Black Symphony Live At Rotterdam Ahoy

METAL HALL OF FAME To Add New Voting Categories

SVEN GALI Stream New Track "Now"

LOUD AS HELL Forced To Cancel 2020 LineUp

PARADISE Share New Video "Straight From Hell"

JEFF SCOTT SOTO Releases Surprise Live Album, Loud & Live In Milan

MINISTRY Issues "Alert Level" Explosive New Track & Lyric Video

STATIC-X, DOPE Gear Stolen During Covid Lockdown

HYDROGYN Issue Special Covid-19 Song "Hostage"

PEARL JAM Reveal Gigaton Album Visual Experience On Apple TV 4K

ALESTORM Shares New Video For "Tortuga"

PARADISE LOST Unleash New Single "Ghosts"

PASSION Release Under The Covers Covers EP

KATATONIA Drop "The Winter Of Our Passing" Video

SCOTT STAPP Releases Provocative "Survivor" Visualizer

JORN Launches "New York Minute" DON HENLEY Cover Video

FLYING COLORS Confirm 4-Day Online Backstage Summit

ABYSMAL DAWN Release "Coerced Evolution" 3D Video

ALTER BRIDGE Postpone May Headline Tour

TRIVIUM Share New Song "Bleed Into Me'"

SKINLAB Releases New Video For Single "Amerikill"

Photographer JEREMY SAFFER Announces Halloween Release For Daughters of Darkness Coffee Table Photo Book

GILBY CLARKE Drops New Album Title Track Video For "Rock n' Roll Is Getting Louder

U.D.O. Announce New Album We Are One

LAMB OF GOD Debut "New Colossal Hate" Track And Lyric Video

MUSHROOMHEAD Return With New Album A Wonderful Life

AUGUST BURNS RED Launch NOFX "Linoleum" Cover Video, Featuring SILVERSTEIN's SHANE TOLD

LAMB OF GOD Delays New Self-Titled Album Release

PUDDLE OF MUDD Stream New Track "Sunshine"

DESTRUCTION Invites Fans To Be Part Of The New Live Album Born To Thrash - Live In Germany

FROM ASHES TO NEW Debuts New Video, "Panic"

RAVENSCRY Release "The Entertainer" Lyric Video, Single

CURRENTS Unveil Details For New Album The Way It Ends

MIKE LEPOND'S SILENT ASSASSINS Stream New Track "Ironborn"

STEEL PANTHER Launch "Let's Get High Tonight" Video

THUNDERMOTHER Unveil New Album Heat Wave

LOVEBITES Drop "Golden Destination" Video

THE RODS Stream New Track "1982"

RON KEEL BAND Head South X South Dakota With New Album

THE DEAD DAISIES Break The Silence With "Unbroken"

SORCERER Launches Video For "Dance With The Devil"

DANZIG Set To Release New Album Danzig Sings Elvis

DEAD GIRLS ACADEMY Launch "This Is War" Video

DARKEST HOUR Reschedules 25th Anniversary West Coast North American Tour

ART OF SHOCK Unleashes "Dark Angeles" Video