KNAC.COM Staff Top Ten Releases For 2019

By Larry Petro, News Monkey
Tuesday, December 24, 2019 @ 11:16 AM


A new year is now upon us, but 2019 saw a boatload of great hard rock and heavy metal released, and to that end, the staff at KNAC.COM have compiled their lists of Top Ten (and in some cases, Top 15 or 25) releases of the year.

Larry Petro, Managing Editor/News Monkey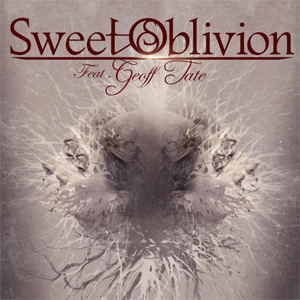 01.) Sweet Oblivion Sweet Oblivion (Fronters)
02.) Queensryche The Verdict (Century Media)
03.) Sister Shotgun Fragments (Pavement Entertainment)
04.) Beast In Black From Hell With Love (Nuclear Blast)
05.) Steel Prophet The God Machine (Rock Of Angels)
06.) Michael Sweet Ten (Rat Pak)
07.) Northtale Welcome to Paradise (Nuclear Blast)
08.) Hermman Frank Fight The Fear (AFM)
09.) Tygers Of Pan Tang Ritual (Mighty Music)
10.) Hammerfall Dominion (Napalm)


Krystiee Lee, Assistant Editor/Social Media Coordinator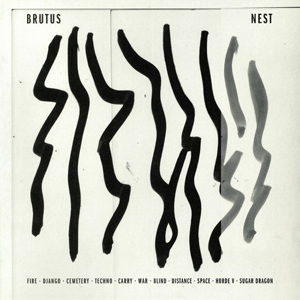 01.) Brutus Nest (Sargent House)
02.) Rammstein Untitled (Universal)
03.) Mark Morton Anesthetic (Spinefarm)
04.) Ghost Seven Inches of Satanic Panic (EP) (Loma Vista Recordings)
05.) Behemoth O Pentagram Ignis (EP) (New Aeon Musick)
06.) Chelsea Wolfe Birth of Violence (Sargent House)
07.) Tool Fear Inoculum (RCA)
08.) Killswitch Engage Atonement (Metal Blade)
09.) Slipknot We Are Not Your Kind (Roadrunner)
10.) Bad Omens Meditations (Nuclear Blast)
11.) Cave In Final Transmission (Hydra Head)
12.) Amon Amarth Berserker (Metal Blade)
13.) Lindemann F & M (Universal)
14.) Lacuna Coil Black Anima (Century Media)
15.) Life of Agony The Sound of Scars (Napalm)

Wendy Jasper, Fort Worth Correspondent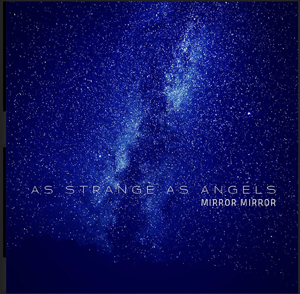 01.) As Strange As Angels Mirror Mirror (TSF)
02.) Darkthrone Old Star (Peaceville)
03.) Nightwish Decades Live (Nuclear Blast)
04.) Dismemberment Arc of Ancients (Creator-Destructor)
05.) Behemoth I Loved You At Your Darkest Tour Edition (Metal Blade)
06.) Mayhem Daemon (Century Media)
07.) Dark Funeral 25 Years of Satanic Symphonies (Napalm)
08.) Tyketto Strength In Numbers Live (Frontiers)
09.) Northtale Welcome to Paradise (Nuclear Blast)
10.) Arch/Matheos Winter Ethereal (Metal Blade) 11.) Spread Eagle Subway to the Stars (Frontiers)
12.) Witherfall Vintage (Century Media)
13.) Possessed Revelations of Oblivion (Nuclear Blast)
14.) Tyr Hel (Metal Blade)
15.) Battle Beast No More Hollywood Endings (Nuclear Blast)
16.) Helloween United Live (Nuclear Blast)
17.) Dreamkeeper In A Parallel World (Chreene Recordings)
18.) Fleshgod Apocalypse Veleno (Nuclear Blast)
19.) Beast in Black From Hell with Love (Nuclear Blast)
20.) Borknagar True North (Century Media)
21.) Tora Tora Bastards of Beale (Frontiers)
22.) Insomnium Heart Like a Grave (Century Media)
23.) Iced Earth Alive in Athens 20th Anniversary Edition (Century Media)
24.) Burning Rain Face the Music (Frontiers)
25.) Hecate Enthroned Embrace of the Godless Aeon (M-Theory)


Alex "Dr. Metal" Yarborough, Orlando Contributor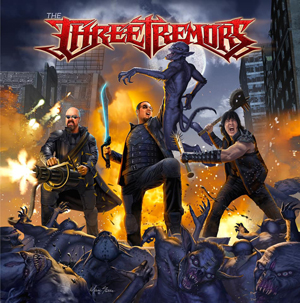 01.) The Three Tremors The Three Tremors (Steel Cartel)
02.) Flotsam And Jetsam The End of Chaos (AFM)
03.) Overkill The Wings Of War (Nuclear Blast)
04.) Iron Savior Kill Or Get Killed (AFM)
05.) Diviner Realms Of Time (Ulterium)
06.) Death Angel Humanicide (Nuclear Blast)
07.) HammerFall Dominion (Napalm)
08.) Queensr˙che The Verdict (Century Media)
09.) Riot V Live In Japan 2018 (AFM)
10.) Spread Eagle Subway To The Stars (Frontiers)
11.) Walls Of Blood Imperium (Metalville)
12.) Anthem Nucleus (AFM)
13.) Hellscream Hate Machine (Pure Steel)
14.) Michael Sweet Ten (Rat Pak)
15.) NorthTale Welcome To Paradise (Nuclear Blast)
16.) Spirits Of Fire Spirits Of Fire (Frontiers)
17.) Steve Grimmett's Grim Reaper At The Gates (Dissonance)
18.) Pretty Maids Undress Your Madness (Frontiers)
19.) Herman Frank Fight The Fear (AFM)
20.) Hell Fire Mania (Riding Easy)


Ruben Mosqueda, Pacific Northwest Contributor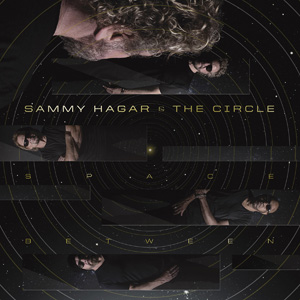 01.) Sammy Hagar & The Circle Space Between (BMG)
02.) Black Star Riders Another State of Grace (Nuclear Blast)
03.) Tom Keifer Rise (Cleopatra)
04.) Sweet Oblivion Sweet Oblivion (Frontiers)
05.) The Down 'N' Outz This Is How We Roll (Universal)
06.) Sacred Reich Awakening (Metal Blade)
07.) Death Angel Humancide (Nuclear Blast)
08.) John 5 & The Creatures Invasion (60 Cycle Hum)
09.) Michael Schenker Fest Revelation (Nuclear Blast)
10.) L.A. GunsThe Devil You Know (Frontiers)

Junkman, On Air Personality, Hoarder Of All Things Salvageable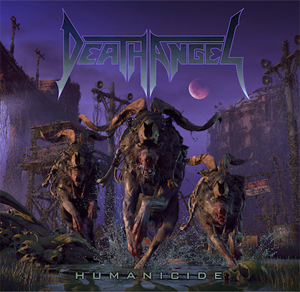 01.) Death Angel Humanicide (Nuclear Blast)
02.) The Hu The Gereg (Eleven Seven)
03.) Arch Enemy Covered In Blood (Century Media)
04.) Dream Theater Distance Over Time (Inside Out)
05.) Jinger Macro (Napalm)
06.) Slipknot We Are Not Your Kind (Roadrunner)
07.) Amon Amarth Berserker (Metal Blade)
08.) In Flames I, The Mask (Nuclear Blast/Eleven Seven)
09.) Korn The Nothing (Roadrunner/Elektra)
10.) Tool Fear Inoculum (RCA)

"Junkies Bonus Five"

11.) Volbeat Rewind, Replay, Rebound (Republic)
12.) Texas Hippie Coalition High In The Saddle (eOne)
13.) Whitechapel The Valley (Metal Blade)
14.) The Darkness Easter Is Cancelled (Cooking Vinyl)
15.) Lacuna Coil Black Anima (Century Media)

DJ Will, On-Air Personality & Host Of "The Vault"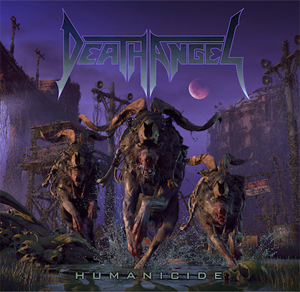 01.) Death Angel Humanicide (Nuclear Blast)
02.) Overkill The Wings of War (Nuclear Blast)
03.) Amon Amarth Berserker (Metal Blade)
04.) Sacred Reich Awakening (Metal Blade)
05.) Diamond Head The Coffin Train (Silver Lining Music)
06.) Evergrey The Atlantic (AFM)
07.) Destruction Born to Perish (Nuclear Blast)
08.) Queensryche The Verdict (Century Media)
09.) Angel Risen (Cleopatra)
10.) Arch/Matheos Winter Ethereal (Metal Blade)

Andrew Depedro, Ottawa Correspondent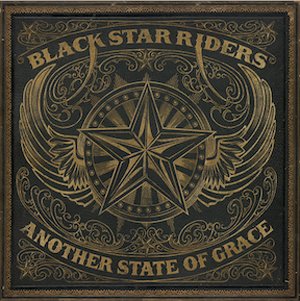 01.) Black Star Riders Another State Of Grace (Nuclear Blast)
02.) Whitesnake Flesh & Blood (Frontiers)
03.) Flotsam & Jetsam The End Of Chaos (AFM)
04.) Death Angel Humanicide (Nuclear Blast)
05.) NorthTale Welcome To Paradise (Nuclear Blast)
06.) Overkill The Wings Of War (Nuclear Blast)
07.) Airbourne Boneshaker (Spinefarm)
08.) The Powergoats Canoe (Jampops)
09.) Sammy Hagar & The Circle Space Between (BMG)
10.) Tool Fear Inoculum (RCA)
11.) Creeping Death Wretched Illusions (eOne)
12.) Amon Amarth Berserker (Metal Blade)
13.) Slipknot We Are Not Your Kind (Roadrunner)
14.) Nile Vile Nilotic Rights (Nuclear Blast)
15.) Queensryche The Verdict (Century Media)

Daniel Hohr, European Correspondent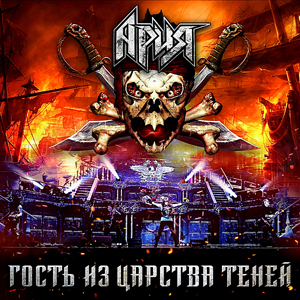 01.) Aria Guest from the Shadow Kingdom (M2BA)
02.) Avatarium The Fire I Long For (Nuclear Blast)
03.) D-A-D A Prayer For the Loud (AFM)
04.) Angel Witch Angel of Light (Metal Blade)
05.) Sister Shotgun Fragments (Pavement Entertainment)
06.) Black Roze Spiritual Hell (Independent)
07.) Steel Prophet The God Machine (Rock Of Angels)
08.) Beast In Black From Hell With Love (Nuclear Blast)
09.) Deep Purple Live in Rome 2013 (earMUSIC)
10.) The Dead Daisies Locked And Loaded (Spitfire Music/SPV)


Jay Roberts, Massachusetts Contributor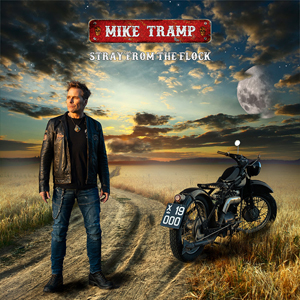 01.) Mike Tramp Stray From The Flock (Target)
02.) Helix Old School (Perris)
03.) Tora Tora Bastards Of Beale (Frontiers)
04.) Crashdiet Rust (Frontiers)
05.) Whitesnake Flesh & Blood (Frontiers)
06.) Queensryche The Verdict (Century Media)
07.) Gary Hoey Neon Highway Blues (Provogue)
08.) Steve Grimmett's Grim Reaper At The Gates (Dissonance Productions)
09.) L.A. Guns The Devil You Know (Frontiers)
10.) Hell's Addiction V1.0 (Independent)


Geoff Ketler, Cleveland Contributor/Aces High Photography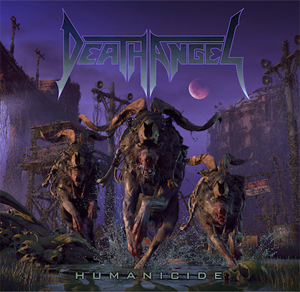 01.) Death Angel Humancide (Nuclear Blast)
02.) As I Lay Dying Shaped By Fire (Nuclear Blast)
03.) Jinjer Macro (Napalm)
04.) Overkill Wings Of War (Nuclear Blast)

05.) Killswitch Engage Atonement (Metal Blade)
06.) Rammstein Rammstein (Caroline)
07.) The Darkness Easter Is Cancelled (Cooking Vinyl)
08.) Alter Bridge Walk The Sky (Napalm)
09.) Hellyeah Welcome Home (Eleven Seven)
09.5) Prong Age Of Defiance (EP) (Steamhammer)
10.) Dirty Honey Dirty Honey (EP) (Independent)

George Mihalovich, Pittsburgh Contributor/AFTERSHOK Guitarist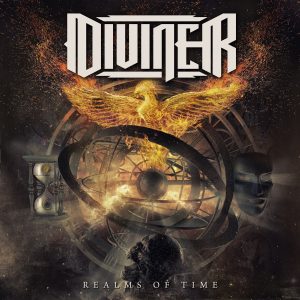 01.) Diviner Realms Of Time (Ulterium)
02.) Herman Frank Fight the Fear (AFM)
03.) Flotsam and Jetsam The End Of Chaos (AFM)
04.) Steel Prophet The God Machine (Rock Of Angels)
05.) Iron Savior Kill Or Get Killed (AFM)
06.) Last in Line "II" (Frontiers)
07.) The Ferrymen A New Evil (Frontiers)
08.) Hammerfall Dominion (Napalm)
09.) Anthem Nucleus (Nuclear Blast)
10.) The Defiants Zokusho (Frontiers)
11.) Michael Sweet 10 (Rat Pak)
12.) Lord Fallen Idols (Dominus)
13.) Astral Doors Worship or Die (Metalville)
14.) Savage Messiah Demons (Century Media)
15.) Saber Tiger Obscure Diversity (Sliptrick)
16.) Human Fortress Reign Of Gold (AFM)
17.) Whitesnake Flesh and Blood (Frontiers)
18.) Diamond Head Coffin Train (Silver Lining Music)
19.) Tygers of Pan Tang Ritual (Target Group/SPV)
20.) Paragon Controlled Demolition (Massacre)
21.) Steve Grimmett's Grim Reaper At the Gates (Dissonance Productions)
22.) Iron Fire Beyond The Void (Crime)
23.) Frenzy Blind Justice (Underground Power)
24.) Blazon Stone Hymns of Triumph and Death (CD Baby)
25.) Midnight Priest Aggressive Hauntings (Metal on Metal)

Check out additional noteworthy albums from bands including Viana, Bloodbound, Michael Schenker, Overkill, Grand Magus, Beast in Black, The Three Tremors, Pretty Maids and The Dark Element. Use all of these lists as a reference point to support the global metal scene! \m/
Travis Failey, Planet Earth Contributor
01.) Queensryche The Verdict (Century Media)
02.) Last Crack The Up Rising (EMP)
03.) The End Machine The End Machine (Frontiers)
04.) L.A. Guns The Devil You Know (Frontiers)
05.) Sweet Oblivion Sweet Oblivion (Frontiers)
06.) Slipknot We Are Not Your Kind (Roadrunner)
07.) Generation Axe The Guitars That Destroyed The World (Live In China) (earMusic)
08.) John 5 And The Creatures Invasion (60 Cycle Hum)
09.) Last in Line II (Frontiers)
10.) Crobot Motherbrain (Mascot)


Honorable Mentions
Badflower OK, I'm Sick (Big Machine)
Korn The Nothing (Roadrunner/Elektra)
Papa Roach Who Do You Trust? (Eleven Seven)


Peter Atkinson, Northeast Contributor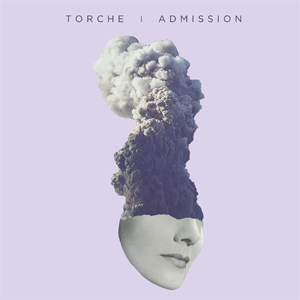 01.) Torche Admission (Relapse)
02.) Opeth In Cauda Venenum (Nuclear Blast)
03.) Mayhem Daemon (Century Media)
04.) Cult Of Luna A Dawn To Fear (Metal Blade)
05.) Cattle Decapitation Death Atlas (Metal Blade)
06.) Inter Arma Sulphur English (Relapse)
07.) Hour of Penance Misotheism (Agonia)
08.) Vitriol To Bathe From the Throat of Cowardice (Century Media)
09.) Vale Of Pnath Accursed (Willowtip)
10.) Whitechapel The Valley (Metal Blade)

Daniel Licitra, Florida Metalhead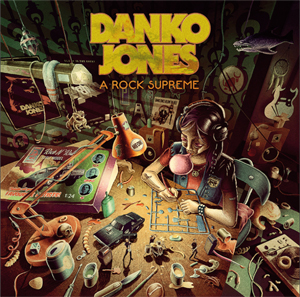 01.) Danko Jones A Rock Supreme (Rise Above)
02.) D.A.D. A Prayer For The Loud (AFM)
03.) Diamond Head The Coffin Train (Silver Lining Music)
04.) Flotsam and Jetsam The End of Chaos (AFM)
05.) Phil Campbell Old Lions Still Roar (Nuclear Blast)
06.) Tygers of Pan Tang Ritual (Mighty Music)
07.) Suicidal Angel Years of Aggression (Napalm)
08.) Angel Witch Angel of Light (Metal Blade)
09.) Exhorder Mourn the Southern Skies (Nuclear Blast)
10.) Arch Enemy Covered in Blood (Century Media)

Francisco Zamudio, Los Angeles Contributor
01.) Truth Corroded Bloodlands (Unique Leader)
02.) Possessed Revelations of Oblivion (Nuclear Blast)
03.) The Elysian Fields New World Misanthropia (Hammer of Damnation
04.) Abnormality Sociopathic Constructs (Metal Blade)
05.) Warforged I: Voice (The Artisan Era)
06.) Desecravity Anathema (Willowtip)
07.) Prostitute Disfigurement Prostitute Disfigurement (Rising Nemesis)
08.) Bleak Flesh ...And Save Us From Silence (Independent)
09.) Hath Of Rot And Ruin (Willowtip)
10.) Xoth Interdimensional Invocations (Independent)

Honorable Mention:
Cattle Decapitation Death Atlas (Metal Blade)
Gaahls WYRD Ghosts Invited (Season of Mist)
Dolch Fuer (Van Records)
Equipose Demiurgus (The Artisan Era)

Michael Fischer, Writer/Cartoonist/Lead Cheeseburger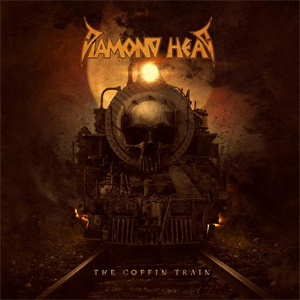 01.) Diamond Head The Coffin Train (Silver Lining Music)
02.) Opeth In Cauda Venenum (Nulclear Blast)
03.) KXM Circle of Dolls (Frontiers)
04.) Ray Alder What the Water Wants (Inside Out)
05.) Sweet Oblivion Sweet Oblivion (Frontiers)
06.) Queensryche The Verdict (Century Media)
07.) Dream Theater Distance Over Time (Century Media)
08.) Tygers of Pan Tang Ritual (Mighty Music)
09.) The Neal Morse Band The Great Adventure (Metal Blade)
10.) Running Wild Crossing The Blades (EP) (Steamhammer)