KNAC.COM Staff Top Ten Releases For 2020

By Larry Petro, News Monkey
Sunday, December 27, 2020 @ 3:04 PM


A new year is now upon us, and even though 2020 was all kinds of fucked up we saw a boatload of great hard rock and heavy metal released, and to that end, the staff at KNAC.COM have compiled their lists of Top Ten (and in some cases, Top 15 or 25) releases of the year.

Larry Petro, Managing Editor/News Monkey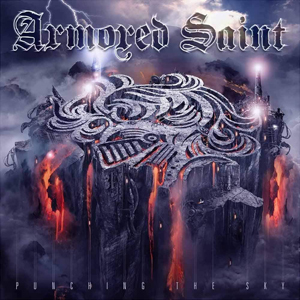 01.) Armored Saint Punching The Sky (Metal Blade)
02.) Primal Fear Metal Commando (Nuclear Blast)
03.) Stryper Even The Devil Believes (Frontiers)
04.) Every Mother's Nightmare Resurrect The Faithful (HighVolMusic)
05.) Love And War Edge Of The World (Raised On Rock Records)
06.) AC/DC Pwr Up (Columbia/Sony Records)
07.) Ozzy Osbourne Ordinary Man (Epic)
08.) Amaranthe Manifest (Nuclear Blast)
09.) Snakeyes Evil Must Die (Area 51 Metal Prods)
10.) Biff Byford School of Hard Knocks (Silver Linings Music)


Krystiee Lee, Assistant Editor/Social Media Coordinator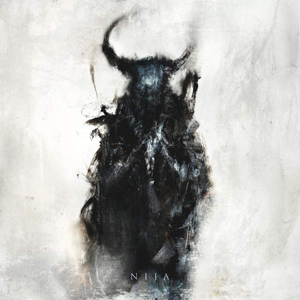 01.) Orbit Culture Nija (Seek & Strike)
02.) Grey Daze Amends (Loma Vista Recordings)
03.) Deftones Ohms (Reprise Records)
04.) Seether Si Vis Pacem, Para Bellum (Fantasy Records)
05.) The Ocean Phanerozoic II: Mesozoic | Cenozoic (Metal Blade)
06.) Phoxjaw Royal Swan (Hassle Records)
07.) Lamb Of God Lamb Of God (Epic/Nuclear Blast)
08.) In This Moment Mother (Atlantic/Roadrunner)
09.) VV (Ville Valo) Gothica Fennica Vol. 1 EP (Independent)
10.) All Them Witches Nothing As The Ideal (New West Records)

Wendy Jasper, Fort Worth Correspondent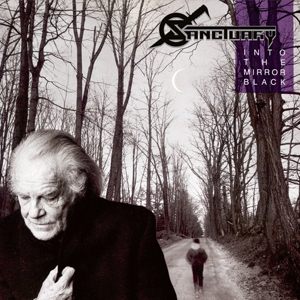 01.) Sanctuary Into the Mirror Black 30th Anniversary Edition (Century Media)
02.) Blood Stained Dusk Worship and Disintegrate (BSD/Ritual)
03.) As Strange As Angels Never Broken (TSF)
04.) Carach Angren Frankensteina Strataemontanus (Season of Mist)
05.) As Strange as Angels The Curse (TSF)
06.) Oceans of Slumber Oceans of Slumber (Century Media)
07.) Isengard/Fenriz Varjevndogn (Peaceville)
08.) Incantation Sect of Vile Divinities (Relapse)
09.) Hammerfall Live! Against the World (Napalm)
10.) Nightwish Human II Nature (Nuclear Blast)

Alex "Dr. Metal" Yarborough, Orlando Contributor
01.) Death Dealer Conquered Lands (Steel Cartel)
02.) Shok Paris Full Metal Jacket (No Remorse)
03.) Warbringer Weapons of Tomorrow (Napalm)
04.) Primal Fear Metal Commando (Nuclear Blast)
05.) Iron Savior Skycrest (AFM)
06.) Vicious Rumors Celebration Decay (SPV)
07.) Wishing Well Do Or Die (Inverse)
08.) Evildead United $tate$ of Anarchy (SPV)
09.) Snakeyes Evil Must Die (Area 51 Metal Prods)
10.) Canedy Warrior (Sleaszy Rider)
11.) Cloven Hoof Age of Steel (Pure Steel)
12.) Testament Titans of Creation (Nuclear Blast)
13.) Stallion Slaves of Time (High Roller)
14.) Firewind Firewind (AFM)
15.) Mike LePond's Silent Assassins Whore of Babylon (Silver Lining Music)
16.) Ross The Boss Born of Fire (AFM)
17.) Stryper Even The Devil Believes (Frontiers)
18.) Raven Metal City (SPV)
19.) Niviane The Ruthless Divine (Pure Steel)
20.) Mystic Prophecy Metal Division (Rock of Angels)


Honorable Mentions:

Miss Crazy - Make America Crazy Again (Perris)
Rising Steel - Fight Them All (Frontiers)
DeadRisen - DeadRisen (AFM)
Armored Saint - Punching The Sky (Metal Blade)
Mad Hatter - Pieces Of Reality (Art Gates)
Eternal Champion - Ravening Iron (Sword Worship)
Mindless Sinner - Poltergeist (Pure Steel)
Havok - V (Century Media)

Halo, Heavenly Contributor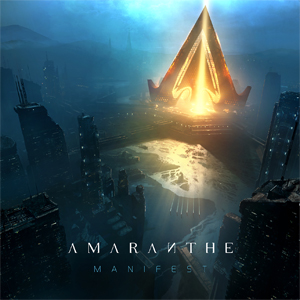 01.) Amaranthe Manifest (Nuclear Blast)
02.) Delain Apocalypse & Chill (Napalm)
03.) Nightwish Human :11: Nature (Nuclear Blast)
04.) Apocalyptica Cell-O (Silver Lining Music)
05.) Sevendust Blood & Stone (Rise)
06.) Deftones Ohms (Reprise)
07.) Ozzy Osbourne Ordinary Man (Epic)
08.) Smash Into Pieces Arcadia (Gain/Fifth Island music)
09.) Adam Lambert Velvet (More Is More/Empire Distribution)
10.) Love And War Edge Of The World (Raised On Rock Records)
11.) Avatar Hunter Gatherer (EOne)

Ruben Mosqueda, Pacific Northwest Contributor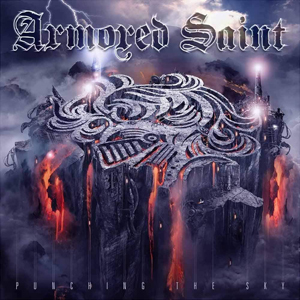 01.) Armored Saint Punching The Sky (Metal Blade)
02.) John 5 & The Creatures Live Invasion (Independent)
03.) Lamb Of God Lamb Of God (Epic/Nuclear Blast)
04.) Body Count Carnivore (Century Media)
05.) The Nuclear Power Trio Clear And Present Rager (Metal Blade)
06.) Sons Of Apollo MMXX (Inside Out)
07.) Blue Oyster Cult The Symbol Remains (Frontiers)
08.) Mitch Perry Group Music Box (Independent)
09.) Jack Russell's Great White Once Bitten Acoutsic Bytes (Cleopatra)
10.) L.A. GunsRenegades (Golden Robot Records)

Junkman, On Air Personality, Hoarder Of All Things Salvageable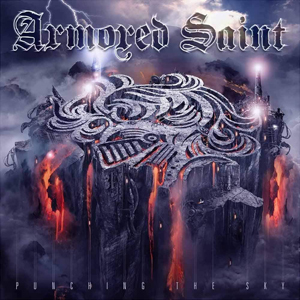 01.) Armored Saint Punching The Sky (Metal Blade)
02.) Havok V (Century Media)
03.) Testament Titans Of Creation (Nuclear Blast)
04.) Sevendust Blood & Stone (Rise)
05.) Lamb Of God Lamb Of God (Epic/Nuclear Blast)
06.) Sons Of Apollo MMXX (Inside Out)
07.) Avatar Hunter Gatherer (EOne)
08.) AC/DC (Columbia/Sony Records)
09.) Joe Satriani Shapeshifting (Sony Music)
10.) Primal Fear Metal Commando (Nuclear Blast)

DJ Will, On-Air Personality & Host Of "The Vault"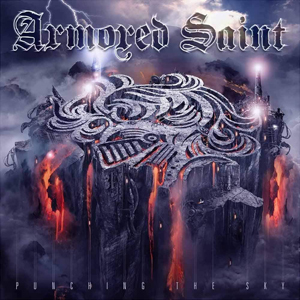 01.) Armored Saint Punching The Sky (Metal Blade)
02.) Testament Titans Of Creation (Nuclear Blast)
03.) AC/DC Pwr Up (Columbia/Sony Records)
04.) Sepultura Quadra (Nuclear Blast)
05.) Onslaught Generation Antichrist (AFM)
06.) Lucifer III (Century Media)
07.) Primal Fear Metal Commando (Nuclear Blast)
08.) Heathen Empire of the Blind (Nuclear Blast)
09.) Fates Warning Long Day Good Night (Metal Blade)
10.) Run The Jewels RTJ4 (BMG)
Honorable Mentions:
Raven- Metal City (Steamhammer)
Kataklysm- Unconquered (Nuclear Blast)
Torch- Reignited (Metalville)
Vicious Rumors- Celebration Decay (Steamhammer)
Sodom- Genesis XIX (eOne)
Andrew Depedro, Ottawa Correspondent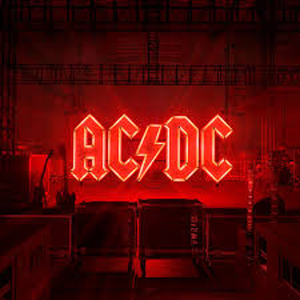 01.) AC/DC Pwr Up (Columbia/Sony Records)
02.) Armored Saint Punching The Sky (Metal Blade)
03.) Vandenberg 2020 (Mascot Records)
04.) Testament Titans Of Creation (Nuclear Blast)
05.) Heathen Empire Of The Blind (Nuclear Blast)
06.) Magnum The Serpent Rings (Steamhammer/SPV)
07.) Fates Warning Long Day Good Night (Metal Blade)
08.) Ozzy Osbourne Ordinary Man (Epic)
09.) Black Swan Shake The World (Frontiers)
10.) Demons & Wizards III (Century Media)
11.) Sons Of Apollo MMXX (Inside Out)
12.) Lamb Of God Lamb Of God (Epic/Nuclear Blast)
13.) Annihilator Ballistic Sadistic (Silver Linings/Neverland Music)
14.) Deep Purple Whoosh! (earMusic)
15.) Ross The Boss Born of Fire (AFM)

Honorable mentions:

Primal Fear Metal Commando (Epic/Nuclear Blast Records)
Ace Frehley Origins Vol. 2 (eOne Entertainment)
Sepultura Quadra (Epic/Nuclear Blast)

Daniel Hohr, European Correspondent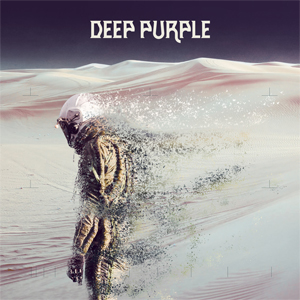 01.) Deep Purple Whoosh! (earMusic)
02.) The Night Flight Orchestra Aeromantic (Nuclear Blast)
03.) Blaze Bayley Live in Czech (Blaze Bayley Recordings)
04.) Absolva Live in Europe (Rocksector Records)
05.) Biff Byford School of Hard Knocks (Silver Linings Music)
06.) Destruction Born To Thrash (Live In Germany) (Nuclear Blast)
07.) Trivium What The Dead Men Say (Roadrunner)
08.) Beyond The Black Horizons (Nuclear Blast)
09.) Corners Of Sanctuary Heroes Never Die (RFL Records)
10.) Marko Hietala Pyre of the Black Heart ( Nuclear Blast)


Jay Roberts, Massachusetts Contributor
01.) Metal Church From The Vault (Rat Pak)
02.) Armored Saint Punching The Sky (Metal Blade)
03.) Fates Warning Long Day Good Night (Metal Blade)
04.) House of Lords New World-New Eyes (Frontiers)
05.) Kings Of Dust Kings Of Dust (Shock Records)
06.) Pride of Lions Lion Heart (Frontiers)
07.) Mike Tramp Second Time Around (Target)
08.) Black Swan Shake The World (Frontiers)
09.) AC/DC Pwr Up (Columbia/Sony Records)
10.) Steelcity Mach II (Perris Records)


Geoff Ketler, Cleveland Contributor/Aces High Photography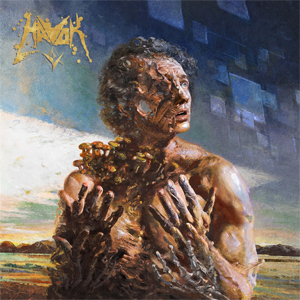 01.) Havok V (Century Media)
02.) Sevendust Blood & Stone (Rise Records)
03.) Unleash The Archers Abyss (Napalm)
04.) Code Orange Underneath (Roadrunner)

05.) Sons Of Texas Resurgence/As The Crow Flies 2 EPs (Independent)
06.) Testament Titans Of Creation (Nuclear Blast)
07.) Tallah Matriphagy (Earache)
08.) Trivium What The Dead Men Say (Roadrunner)
09.) Armored Saint Punching The Sky (Metal Blade)
10.) AC/DC Pwr Up (Columbia/Sony Records)

George Mihalovich, Pittsburgh Contributor/AFTERSHOK Guitarist
01.) Vandenberg 2020 (Mascot Records)
02.) Sorcerer Lamenting of the Innocent (Metal Blade)
03.) Heathen Empire of the Blind (Nuclear Blast)
04.) AC/DC Pwr Up (Columbia/Sony Records)
05.) Primal Fear Metal Commando (Nuclear Blast)
06.) Biff Byford School Of Hard Knocks (Silver Lining Music)
07.) Stryper Even The Devil Believes (Frontiers)
08.) Firewind Firewind (AFM)
09.) Mystic Prophecy Metal Division (Rock Of Angels Records)
10.) Shok Paris Full Metal Jacket (No Remorse)
11.) Iron Savior Skycrest (AFM)
12.) Falconer From a Dying Ember (Metal Blade)
13.) Black Swan Shake the World (Frontiers)
14.) Armored Saint Punching the Sky (Metal Blade)
15.) Testament Titans of Creation (Nuclear Blast)
16.) Kenziner Phoenix (Pure Steel)
17.) DeadRisen DeadRisen (AFM)
18.) Black Fate Ithaca (Rockshots)
19.) Alcatrazz Born Innocent (Silver Lining Music)
20.) Ironflame Blood Red Victory (Divebomb Records)
21.) Nightmare Aeternam (AFM)
22.) Grave Digger Fields Of Blood (Napalm)
23.) David Reece Cacophony of Souls (El Puerto Records)
24.) Serious Black Suite 226 (AFM)
25.) Raven Metal City (SPV/Steamhammer)

Additional Noteworthy Releases
Bands: Fates Warning, Demons And Wizards, Sons Of Apollo, Sinner's Blood, Ross the Boss, Moon Reverie, The Lightbringer of Sweden, Annihilator, Death Dealer, Rage, Vicious Rumours, Rising Steel, Iron Mask, Sacred Outcry, Canedy
Instrumental Guitar: Christian Münzner, Reb Beach, Andy James, Joe Satriani, John Petrucci
Anyssa Gomez, Caribbean Contributor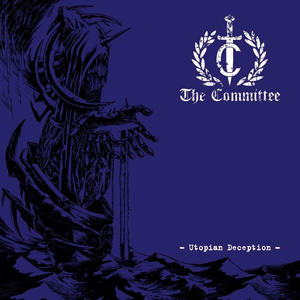 01.) The Committee Utopian Deception (Folter Records)
02.) Faidra Six Voices Inside (Northern Silence Productions)
03.) Leaves Eyes The Last Viking (AFM)
04.) Sojourner Premonitions (Napalm)
05.) Khors Where the World Acquires Eternity (Ashen Dominion)
06.) Beleriand Far Over Wood and Mountain Tall (Independent)
07.) Azarath Saint Desecration (Agonia Records)
08.) Matianak Complicacion de Insanium (Suicidal Melancholy Records)
09.) Raventale Planeterium II (Ashen Dominion)
10.) Draconian Under a Godless Veil (Napalm)


Peter Atkinson, Northeast Contributor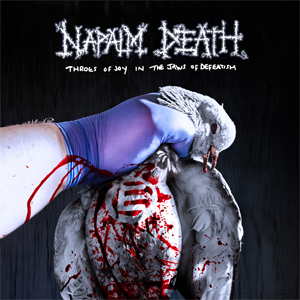 01.) Napalm Death Throes Of Joy In The Jaws Of Defeatism (Century Media)
02.) Oranssi Pazuzu Mestarin Kynsi (Nuclear Blast)
03.) Anaal Nathrakh Endarkenment (Metal Blade)
04.) Myrkur Folksange (Relapse)
05.) Katatonia City Burials (Peaceville)
06.) Demonical World Domination (Agonia Records)
07.) Ulcerate Stare Into Death and Be Still (Debemur Morti Productions)
08.) Paradise Lost Obsidian (Nuclear Blast)
09.) Sepultura Quadra (Nuclear Blast)
10.) Beneath The Massacre Fearmonger (Century Media)

Brian Davis, The Velcro Merkin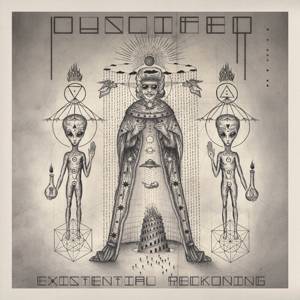 01.) Puscifer Existential Reckoning (BMG/Puscifer Entertainment)
02.) Rustmine Forgotten Soul (Independent)
03.) Avatar Hunter Gatherer (eOne)
04.) Testament Titans of Creation (Nuclear Blast)
05.) King 810 AK Concerto No. 47, 11th Movement In G Major (Roadrunner)
06.) Blacktop Mojo Static (Cuhmon Records)
07.) Knogjarn Stora Och Farliga (Indie Recordings)
08.) The Silenced Orator (Out Of Line Music)
09.) Carach Angren Franckensteine Strataemontanus (Season Of Mist)
10.) Lamb of God Lamb of God (Epic/Nuclear Blast)

Rob McNees, Vinyl Aficionado
01.) Raven Metal City (SPV/Steamhammer)
02.) Night Demon 2020 7" Vinyl Series (Century Media)
03.) Hatebreed Weight Of The False Self (Nuclear Blast)
04.) Surgical Strike Part Of a Sick World (Metalville Records)
05.) Zakk Sabbath Vertigo (Magnetic Eye Records)
06.) The Scourge Warrant For Execution (Seeing Red Records)
07.) Heathen Empire Of The Blind (Nuclear Blast)
08.) BPMD American Made (Napalm)
09.) Kirk Windstein Dream In Motion (eOne)
10.) Helstar Black Wings Of Solitude (Massacre Records)

Daniel Licitra, South Florida Contributor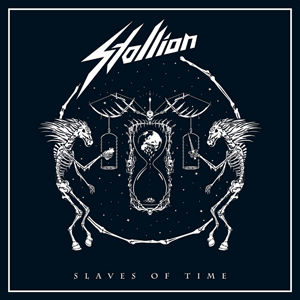 01.) Stallion Slaves of Time (High Roller)
02.) Ignitor The Golden Age of Black Magick (Metal On Metal)
03.) Seether Si Vis Pacem, Para Bellum (Fantasy Records)
04.) Onslaught Generation Antichrist (AFM)
05.) Biff Byford School of Hard Knocks (Silver Lining Music)
06.) Midnight Rebirth By Blasphemy (Metal Blade)
07.) Magnus Karlsson's Free Fall We Are The Night (Frontiers)
08.) Midnight Dice Hypnotized (Hoof Child Records)
09.) Primal Fear Metal Commando (Nuclear Blast)
10.) Nacarbide Iron Lotus (Spinnup)