DAN REED NETWORK
Let's Hear It For The King
Drakkar Entertainment
www.danreed-network.com




I missed DAN REED NETWORK the first time around. I'm not really sure why. I was big into the whole Glam Metal thing going on in the late 80s and early 90s and maybe I thought they didn't fit in or weren't worth my time. It wasn't like I had YouTube or Spotify to sample music at a moment's notice back then.

Last year I was thumbing through the $2 vinyl bin at my local record shop and saw the debut release by DAN REED NETWORK. I figured, why not? I was blown away at the musicianship, the songwriting, and the funky grooves that they laid down on that album. I now wish I hadn't passed the first time around.

Let's Hear It For the King is the 5th studio album for the DAN REED NETWORK, their 2nd since they reunited in 2013. "Pretty Karma" is loaded with a funky groove and hooks galore. It reminds us of that old saying, what goes around comes around. Melvin Brannon Jr.'s chunky bass line dominates "The Ghost Inside".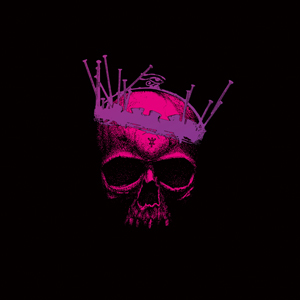 Smooth vocals and multi-part harmonies drive "Starlight", while "Supernova" kicks the funk factor up to 11 with a chorus that won't soon be forgotten. The album's title track "Let's Hear It For The King" warns us about false idols and the perils of celebrity. It has a Prog-rock vibe to it.
"I See Angels" is an emotional ballad about how the world seems dark and hopeless at times, but if you look around, there are still people that rise above it all. "Homegrown" is a seductive track about committed relationships. "Stumble" elicits a lot of head bobbing and toe tapping.
"Where's the Revolution" is a bright, mid-tempo track accented by drummer Dan Pred's varied percussion beats. "Are You Ready" drops more food for thought in hopes we will choose to lead instead of falling in line. With its acoustic guitars and electric twang, "Unfuck My World" flirts with Country style music, but brings it back to pure Rock melodies on the chorus.
Let's Hear It For The King is a powerful Funk 'n' Roll experience that flirts with Progressive elements for added intensification. The album pushes you to take a good hard look at your life and the world around you. Do you want to feed the machine or feed your soul?
4.7 Out Of 5.0