STRYPER, STEPHEN PEARCY In Houston, TX With Photos!

By Larry Petro, News Monkey
Wednesday, October 5, 2022 @ 8:22 AM

| | | |
| --- | --- | --- |
| | | At Rise Rooftop September 30 |
All Photos By Larry Petro/Petrofyed Photography
The final two shows of 6 in 30 days for me was a back-to-back affair starting with STRYPER performing at Rise Rooftop on September 30th. As an added bonus, RATT vocalist Stephen Pearcy was added to the bill just a week prior to the show.
The addition of Pearcy to the lineup brought the total number of bands to 4 and thus the show had to being that much earlier than originally scheduled. As a result I missed most of local opening band LUCID ILLUSIONS, although I did hear them playing a cover of Elton John's "Bennie And The Jets".
Up and coming local darlings ROZY were up next. The band, comprised of sisters Zoe (guitars, vocals) and Molly Flores (drums, vocals), continue to impress and with their mixture of original and cover material definitely got the crowd revved up for the featured acts. Their 7 song set was comprised of an almost 50/50 split of both including original tune "Crybaby" and impressive covers of "Cult Of Personality", "Foolin'" and EXTREME's "Get The Funk Out". Oh, and did I mention that lead guitarist Brandon Martinez can totally shred?
The place was packed when Stephen Pearcy took the stage. It really seemed like an odd pairing to have Pearcy, who has a penchant for partying, and a band like STRYPER, but even so as Stephen pointed out, they both played the Sunset Strip together way back when they were called MICKEY RATT and ROXX REGIME. Pearcy was in pretty rare form this evening and got things started with "Wanted Man". From there it was just one RATT hit after another with no solo material being played. He got nearly a headline length set of 12 songs including "Sweet Cheater", "Lovin' You's A Dirty Job", "Slip Of The Lip" and "Back For More" before putting the exclamation point down with "Round And Round". Pearcy was in great spirits and sounded pretty good throughout the set and the addition of second guitarist Johnny Monaco (ENUFF Z'NUFF among others) really made the difference. Long time guitarist Erik Ferentinos is certainly no slouch but RATT's music really needs 2 guitarists and having Monaco in the lineup made the songs sound just that much better.
Setlist:
"Wanted Man"
"Sweet Cheater"
"Slip Of The Lip"
"Lovin' You's A Dirty Job"
"Way Cool, Jr"
"You're In Love"
"Lay It Down"
"Lack Of Communication"
"You Think You're Tough"
"Body Talk"
"Back For More"
"Round And Round"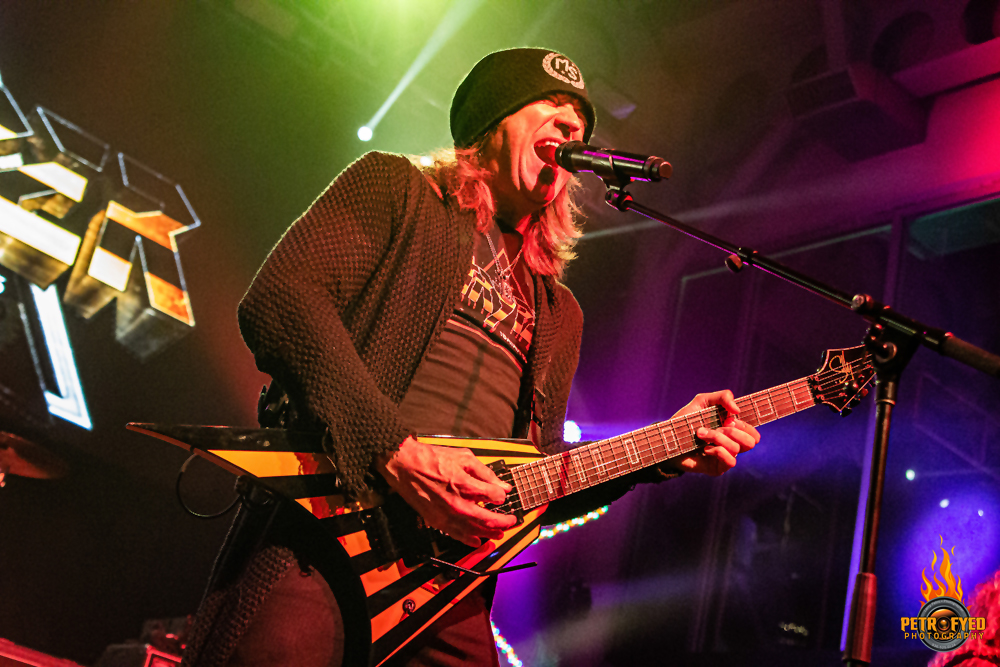 This tour originally had many more dates but a month or so ago STRYPER made the decision to postpone the majority of the tour until next Spring. Luckily for us however, the Texas dates remained on the schedule. STRYPER took over right around 9:30pm and didn't mess around and got the rock rolling with "In God We Trust". Donning a knit ski hat (presumably to help shield his eyes as he continues to recover from surgery for a detached retina), frontman Michael Sweet and company kept the hits coming throughout with "The Rock That Makes Me Roll", "More Than A Man", "Surrender" and "Calling On You". Though the band didn't play any cuts from the forthcoming new album The Final Battle (out October 21), they did include some relatively newer tracks like "Revelation", "Sorry", "The Valley" and "Yahweh". They closed with a 1-2 punch of "Soldiers Under Command" and "To Hell With The Devil".

A few days ago Michael Sweet made a long post about how he's always striving for perfection in his performances and apologized to the fans for any missteps they might have noticed in their recent shows as evidently the eye issue he's dealing with is causing him more problems than we realize, notably with his guitar playing. I, however, did not see any signs of this in Houston and in fact, the band sounded every bit as good as I've ever seen from them, both from the band as musicians and from the sound mix during the show. Throw into that the fact that guitarist Oz Fox shows absolutely zero aftereffects of the multiple brain tumors he had a couple of years ago, which is nothing short of a miracle that he's still able to play, and you have the makings of a great show. No apologies are necessary Michael.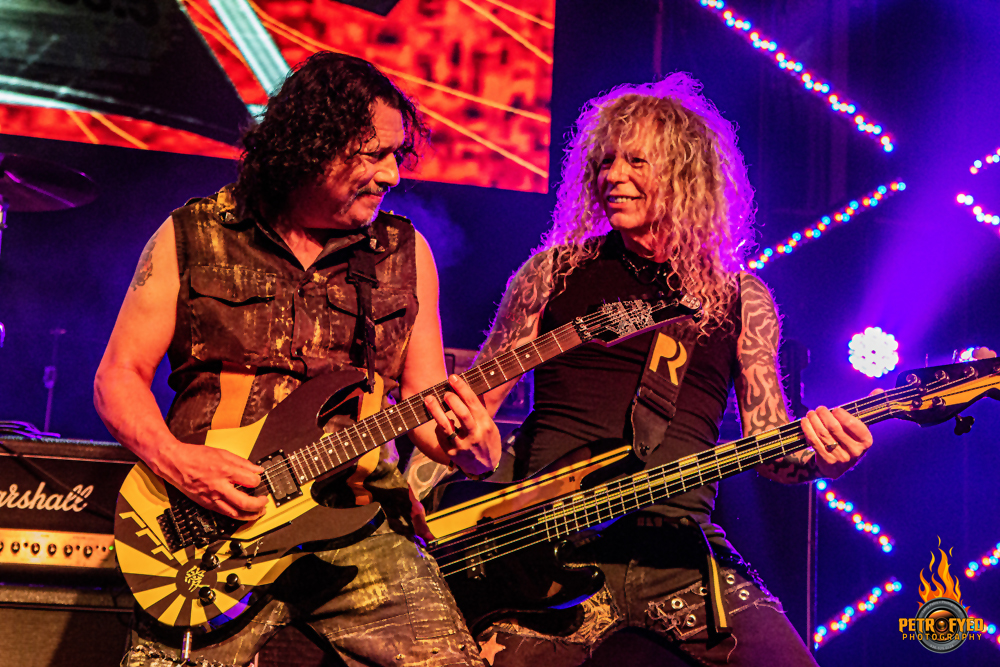 Setlist:
"In God We Trust"
"Revelation"
"The Rock That Makes Me Roll"
"Loving You"
"More Than A Man"
"Surrender"
"Calling On You"
"Free"
"Sorry"
"All For One"
"Always There For You"
"The Valley"
"Yahweh"
"Soldiers Under Command"
"To Hell With The Devil"
Check out some more photos from the show!
All Photos By Larry Petro/Petrofyed Photography