THEORY OF A DEADMAN Dinosaur


By Hannah Laney, Nashville Barricade Babe
Tuesday, April 4, 2023 @ 9:16 AM


| | | |
| --- | --- | --- |
| | | |
THEORY OF A DEADMAN
Dinosaur
Roadrunner Records




THEORY OF A DEADMANís new album Dinosaur is nothing short of a return to form for the multi-platinum selling Canadian rockers. While the group found success with their deviation in sound on the previous two records, best represented by the smash single "Medicate (RX)" from 2017, fans of the bandís earlier material have been clamoring for the groupís hard rock sound to return - and with the latest release, Dinosaur, it is safe to say that it has.

The albumís first single and the title track came out late last year and had the active rock world praising the group for bringing back distorted guitars and Tylerís belting vocals. For many, "Dinosaur" (the single) marked the bandís first rock release in nine years, and definitely caught many by surprise. Connolly and company had no plans of slowing down the releases either, with the follow up single "Ambulance" going in an even heavier direction. One more single was released, titled "Two Of Us (Stuck)", rounds out the classic THEORY OF A DEADMAN sound with a grungy angst-filled ballad.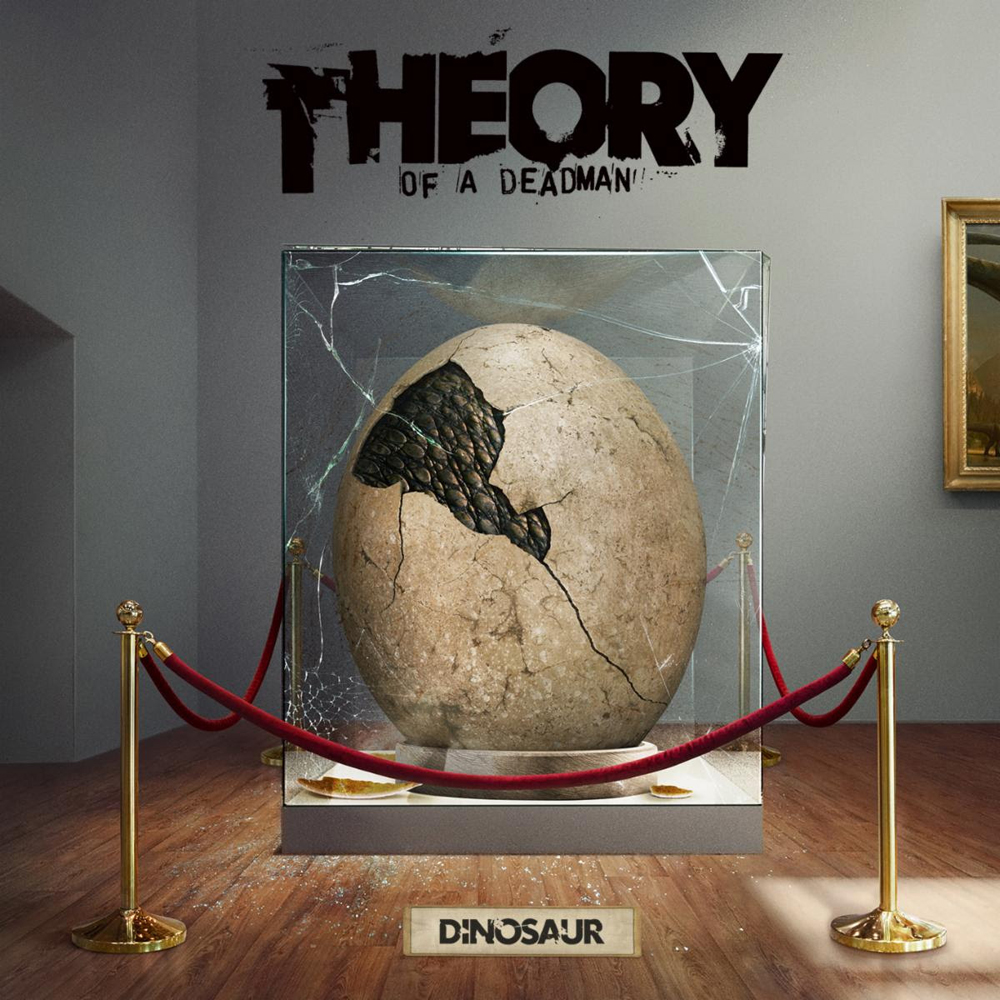 With three very promising singles released, hopes were high for the albumís release in March, and the band absolutely delivered on everything fans wanted - that being a classic THEORY OF A DEADMAN rock album. While the bandís venture into the pop/contemporary market yielded success and some good songs, THEORY OF A DEADMAN is known for being a rock band, and Dinosaur is a rock record - a nod to their old sound while still growing. "Get In Line" provides a great heavy cut in the second half of the record, akin to classics of theirs like "So HappyĒ, while "Medusa (Stone)" and "Summer Song" show the bandís more current sound coming through. All in all, it is safe to say THEORY OF A DEADMAN is truly back to their rock roots, and proves once again that they are masters of the post-grunge craft.
4.0 Out Of 5.0

Please log in to view RANTS