L.A. GUNS
Black Diamonds
Frontiers Music, SRL
www.lagunsmusic.com




Tracii Guns and Phil Lewis 'reunited' to form (their version) of L.A. GUNS with the release of The Missing Piece (2017) through Frontiers Music. Since then the duo has gone on to release The Devil You Know (2019), Checkered Past (2021), and on April 14, 2023 Black Diamonds.

"You Betray" is a simplistic homage to '70s LED ZEPPELIN. Big on echo-y vocals and fuzzy riffs. "Wrong About You" continues this simplistic approach, but feels more like a demo than the finished product. Clean arpeggios lead the way on the trippy ballad "Diamonds". The song crawls along to a sad 'whoa whoa' section, before being put out of its misery.

"Babylon" will have you scratching your head a little bit. Is this L.A. GUNS or the ALICE COOPER band? If it were Alice Cooper, there'd be a little more swagger to it. "Shame" and "Shattered Glass" are void of the classic L.A. GUNS energy and fervor.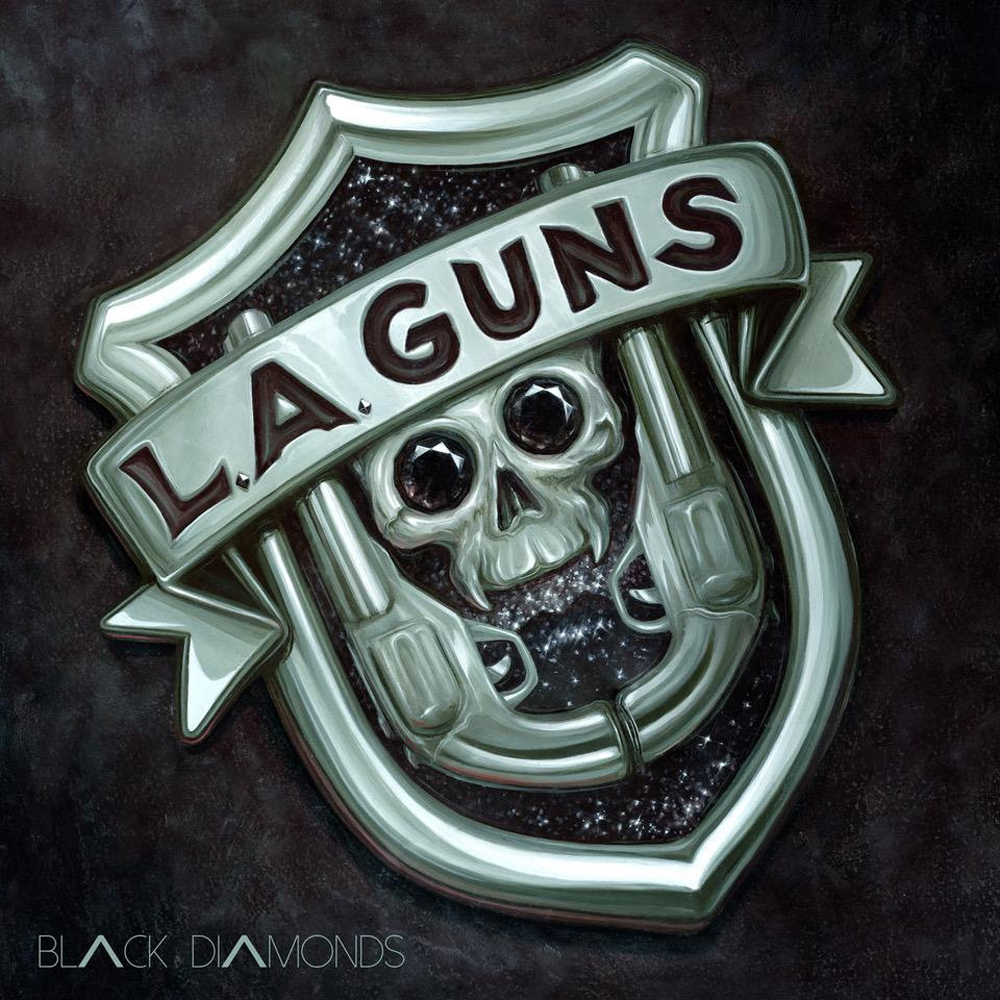 "Gonna Lose" starts off drenched in acoustic guitars, before kicking up the tempo and distortion. It's back to LED ZEPPELIN for "Gonna Lose", but it would be nice if they could have 'GUNS-ed' it up a bit.
There's a decent vocal melody line that matches the guitar lick on "Got It Wrong". L.A. GUNS ignites a bit of a spark of vitality with "Lowlife". The chorus of "Crying" is cringe-worthy. The track harkens back more to the trippy '60s than the '70s sound L.A. GUNS has been going for here.
I keep asking myself, is this the final product? Is this the final product?! The production is demo quality at best. The songs on Black Diamonds are forgettable, deprived of energy, or any kind of emotion.
Tracii & Phil's 'comeback' album The Missing Piece (2017) was everything you could ask for and expect from key members of L.A. GUNS. However, with each album that followed, the original factory paint seemed to fade more and more.
Black Diamonds is a lazy and bland album that sounds like two guys trying to slog through the rest of their record contract.
2.0 Out Of 5.0