THE DEFIANTS Drive


By George Dionne, Podcaster
Thursday, June 8, 2023 @ 8:01 AM


| | | |
| --- | --- | --- |
| | | |
THE DEFIANTS
Drive
Frontiers Music
www.facebok.com/TheDefiantsOfficial




Vocalist Paul Laine and bassist Bruno Ravel got to know each other well during their time as members of DANGER DANGER together from 1995-2005. Even after Laine's departure from the group, the duo remained close. When the opportunity arose to create new music together around 2016, Laine and Ravel jumped at the chance, bringing fellow DANGER DANGER alum Rob Marcello along for the ride.

THE DEFIANTS released their self-titled debut in 2016 through Frontiers Music. The album was jam packed with 80s and 90s nostalgia. In 2019, THE DEFIANTS returned with their follow up Zokusho. Longtime DANGER DANGER drummer Steve West even made a special appearance.

On June 9, 2023, THE DEFIANTS will release their third studio album Drive, produced by Paul Laine & Bruno Ravel. On drums for this venture is Van Romaine (STEVE MORSE BAND).

Does life seem like it's always kicking you down? No matter how much you try to get ahead, you end up three steps behind? THE DEFINATS have a song for that. On "Hey Life", Paul Laine tells life where to go and how to get there, with killer melodies and lots of emotion. "Go Big or Go Home" keeps the energy flowing with effective riffage and catchy choruses.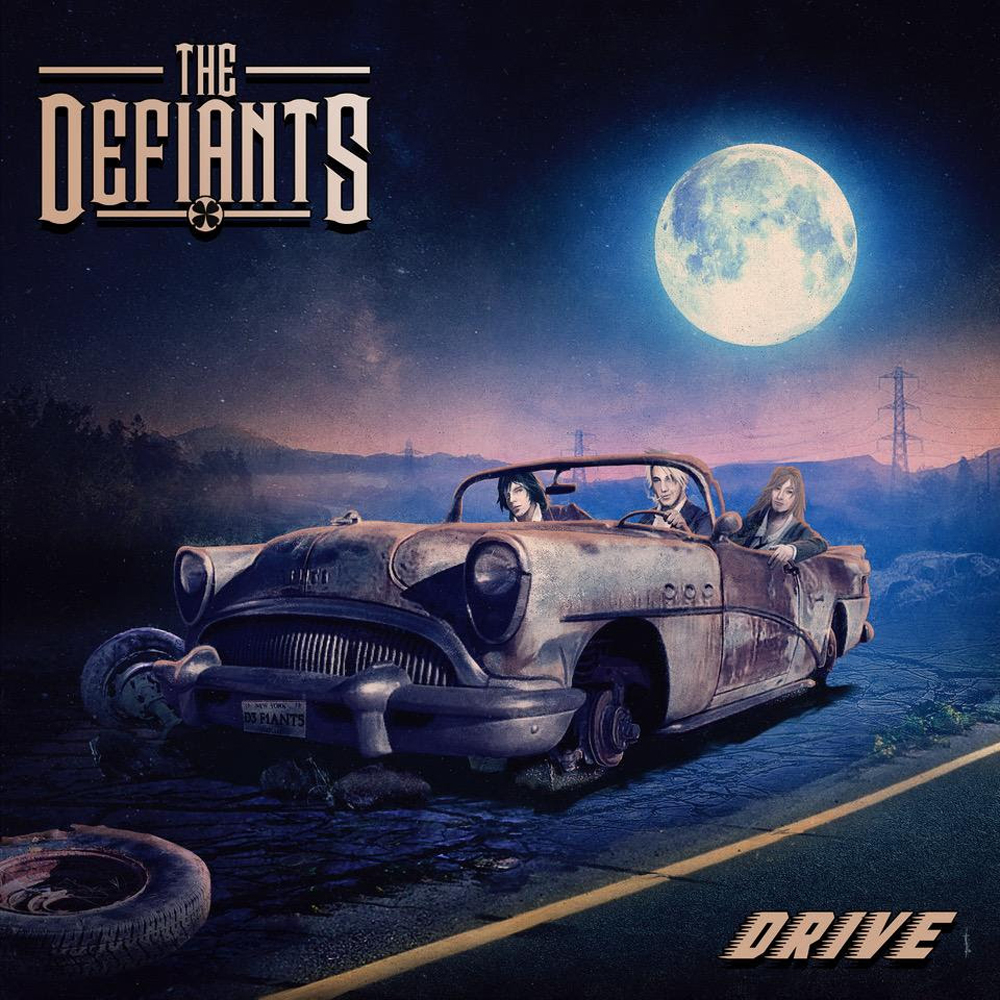 "19 Summertime" recalls those simpler days when we were young and carefree. The song itself could have easily been playing on the radio back then with its big hooks and melodic vocals. "Miracle" is a moving ballad driven by multi-part harmonies and the impassioned vocals of Laine. Paul laments about his crush on "So Good". Guitarist Rob Marcello bestows a firefly 80s-style solo during the break.
On the flip side of love there's heartbreak, and that's where "Love Doesn't Live Here Anymore". It's a mid-tempo rocker, instead of the expected sorrowful ballad. There's a bit of anger within the sadness here. "Another Time Another Place" is one of those long drives in the car tracks that elicit thoughts of what could have been. "Nothing's Gonna Stop Me Now" has a bit of a harder edge to it, and could easily fit into the DANGER DANGER back catalog.
THE DEFINANTS aren't reinventing the wheel with their latest album Drive, but they are re-introducing all the great hooks, melodies, and big choruses from the 80s and early 90s to those that may have missed it. For those that lived it, Drive acts as a time machine back to when your life wasn't all stress, bills, and work.
4.3 Out Of 5.0

Please log in to view RANTS