Russian deathcore warriors, SLAUGHTER TO PREVAIL have dropped their skull-crushing new single "Viking" today alongside a raucous live music video filmed during their recent US headlining tour. Watch the video now on KNAC.COM HERE.

Drawing inspiration from the captivating music of Wardruna and the grandeur of legendary movies, "Viking" features lyrics in both Russian and English, giving the song a unique depth that transcends language barriers. SLAUGHTER TO PREVAIL unleashed the track on their recent US tour and the response from fans was nothing short of awe-inspiring! On the inspiration behind the new bruiser of a track, frontman Alex Terrible shares:

""Viking" is a powerful ode to the spirit of the ancient warriors, infused with our signature metal energy and a touch of folklore that will transport you to a realm of ancient legends and battle cries. Now, we are thrilled to bring this experience from the stage to your speakers."

The track was premiered on SiriusXM Liquid Metal, airing every hour throughout the day and giving listeners a first taste ahead of the track's official release. Raiding ears and claiming lives, "Viking" proves SLAUGHTER TO PREVAIL remain the unstoppable conquerors of modern deathcore. Prepare for battle and be ready for more news soon...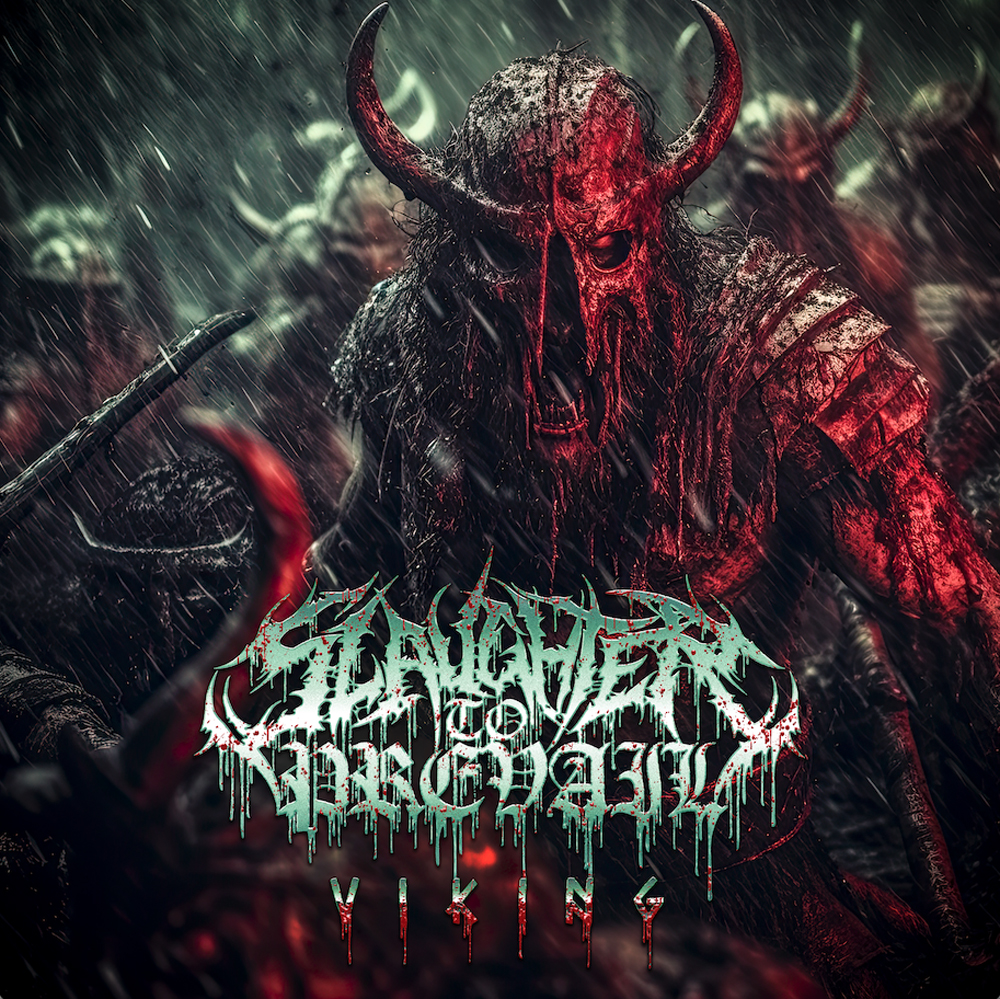 SLAUGHTER TO PREVAIL released their debut EP, Chapters Of Misery in 2016 and followed with their debut full-length album, Misery Sermon in 2017. They released standalone singles "Agony" and "Demolisher" in 2019 and 2020 respectively, followed by their second full-length, Kostolom, released in 2021 to huge critical acclaim with Revolver describing the album as "one bloody deathcore barrage after another" when including it on their 25 Best Albums Of 2021 list and Metal Injection stating that "Kostolom proves that SLAUGHTER TO PREVAIL can get hooky without getting wimpy". Kostolom spawned massive hit singles "Baba Yaga" and "Zavali Ebalo".
They released anti-war anthem "1984" in August of 2022 to oppose Russia's war on Ukraine. The video for which has racked up 2.3 million views.
The band are one of the most popular and heavily featured bands within the YouTube 'reacts' community, on account of vocalist Alex Terrible's insane vocal abilities and his own YouTube channel which has over 1.03 million subscribers.
To date, the band have clocked up an impressive 971.1 million cross-platform streams.
Expect more from SLAUGHTER TO PREVAIL soon.