EDGE OF FOREVER Unveil New Album Ritual

By Larry Petro, News Monkey
Wednesday, August 16, 2023 @ 11:39 AM

| | | |
| --- | --- | --- |
| | | Set For Release October 13th; Video Premieres For "Ritual Pt. I" |
EDGE OF FOREVER has announced the upcoming release of their sixth studio album, Ritual, on October 13, 2023. The first single from the album, "Ritual Pt. I", is out now accompanied by a new video.

Since their 2019 reunion, EDGE OF FOREVER has been extremely active returning to the scene with two strong albums, Native Soul (2019) and Seminole (2022).

The new line-up, consisting of Aldo Lonobile (Secret Sphere, Sweet Oblivion) on guitars, Nik Mazzucconi (Labyrinth, Sunstorm) on bass, and Marco Di Salvia (Hardline) on drums, and rounded up by singer, keyboardist, and founder Alessandro Del Vecchio (Hardline, Jorn, Revolution Saints), has become a true force of nature. Numerous tours and headlining shows saw the band successfully open for SKID ROW (Belgium, The Netherlands), and FM (Italy, Switzerland, Germany), and they participated at Festival with ECLIPSE, Mike Tramp, and many more. EDGE OF FOREVER have brought their music to thousands of people and multiple stages across Europe in the 30-plus concerts and 16 months they spent supporting Seminole.

The new musical path made of heavier guitars, epic choruses, and the finest and richest arrangements has brought the band to a much bigger crowd, expanding their spectrum from a mere hard rock band.

Check out the Video for "Ritual Pt. 1" on KNAC.COM HERE.

The motivational lyrics, infused with positive mental attitude and stoicism, all under the Native American spiritual culture, are now a trademark of the band and with Ritual, when you thought you couldn't dig deeper into these subjects, the band explores and even goes straight to the core matter that afflicted a minority: the residential schools tragedy.

Ritual tells the story of the last two indigenous people speaking a language soon to be forgotten. The twins, a boy and a girl, were sent to two different residential schools and were told that there was no one else left from their Nation and they needed to forget everything they might remember from it, either language or culture. Secretly, they continued practicing their idiom, hoping to escape and find their twin somewhere in the world. The boy ends up escaping school and starts a lifelong journey which leads him to meeting his sister on his death bed. The album tells a story of pride, strength, pain, but also ultimate joy and fulfillment in being who you truly and deeply are.

Alessandro Del Vecchio:

"Ritual is not just our next album, but it's the record that makes EDGE OF FOREVER a much stronger band. I'm so grateful that Aldo, Nik, and Marco have brought their songs, ideas, and personality to the table making this album our best and more personal one. While talking about what happened at Residential Schools and trying to channel every bit of pain, sadness, and terror that Native Americans had to endure during those years, I, as always, tried to bring a positive message where resilience and pride meet encouraging all of us to be the best that we can really be, while never forgetting our roots, culture, and, definitely, who we really are."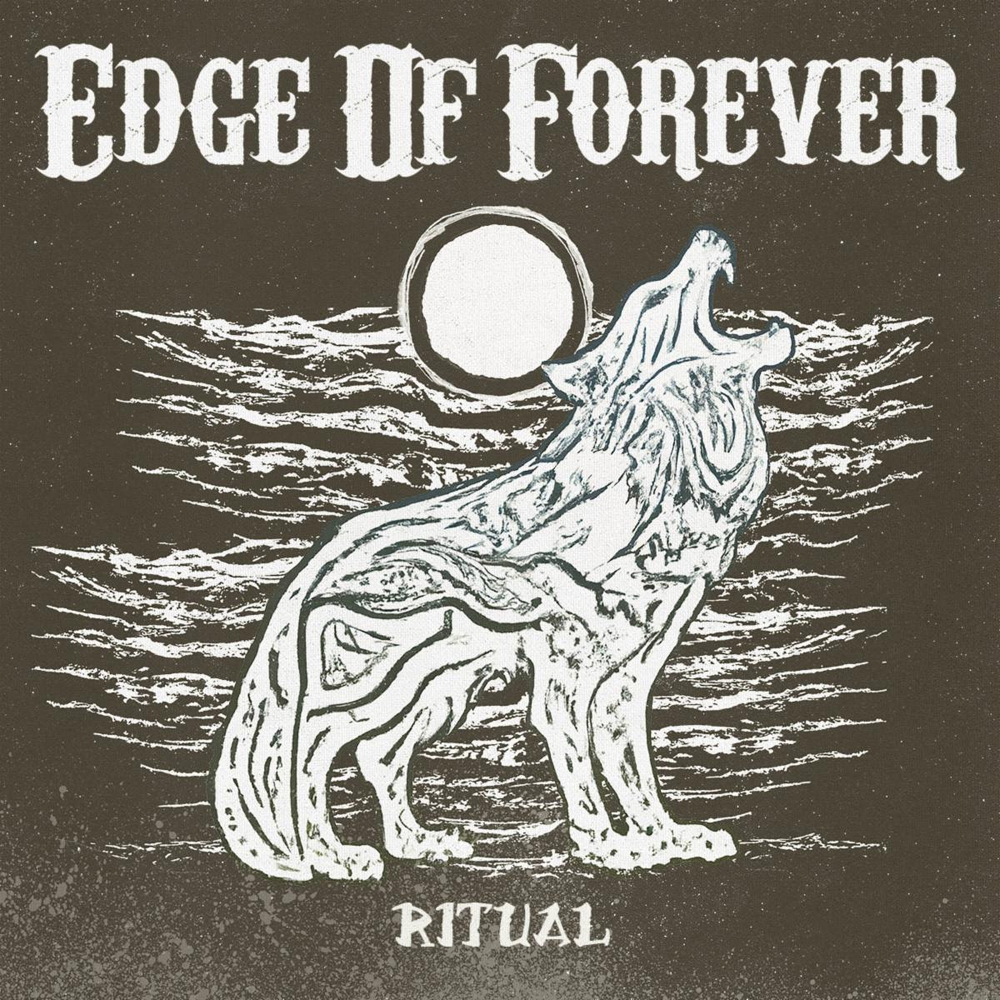 While Seminole was created around the title track mini-suite, Ritual brings strong progressive elements, intricate arrangements, and multi-layered vocals front and center on the 21-minute suite of the same title, which ends the story at the highest peak of the band's creation.
Alessandro Del Vecchio's crystal clear production brings every detail upfront and makes the whole band's delivery powerful while throwing the listener into the center of the band's own sound.
Ritual sees the whole band writing and working as a full unit bringing new elements where melody, power, depth, and heaviness all meet together in an album that makes EDGE OF FOREVER a unique case in today's musical environment.
Ritual Track List:
"Where Are You?"
"Water Be My Path"
"Freeing My Will"
"The Last One"
"Love Is the Only Answer"
"Forever's Unfolding"
"Ritual Pt. I"
"Ritual Pt. II Revert Destiny"
"Ritual Pt. III Taunting Souls"
"Ritual Pt. IV Baptized in Fire"
"Ritual Pt. V Ride the Wings of Hope"
"Ritual Pt. VI Cross My Eyes"
"Ritual Pt. VII Reconciliation"