Pure Rock Newswire 04/26/02


By Tokemaster General, Contributor
Friday, April 26, 2002 @ 10:00 AM


| | | |
| --- | --- | --- |
| | | A Summary Of News, Rumors And |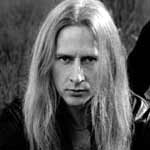 Jerry Cantrell has cancelled his Livestock 12 gig at Zephyrhills, FL on Sunday, April 28th in order to attend Layne Staley's memorial services in Seattle. Filling his slot will be Neurotic, which features ex-Atheist vocalist Kelly Shaefer.

Hatebreed guitarist Lou 'Boulder' Richards has left the band. No official statement has yet been made by the band but they are expected to recruit an immediate replacement to fulfill all their upcoming shows in the UK in support of the newly released Perseverance album. Word has it, that an insider at Sanctuary Records has disclosed to MetalHammer UK that the Guns N' Roses album Chinese Democracy has been completed and will be available by the end of the year. Sepultura has a few live dates lined up: 04/26/02 Belem, BRA Iate Clube
04/27/02 Manaus, BRA Manaus Show
05/03/02 Curitiba, BRA Moinho São Roque
05/04/02 Sorocaba, BRA Clube Campestre
05/15/02 Porto Alegre, BRA Opinião
05/16/02 Porto Alegre, BRA Opinião
05/18/02 Florianópolis, BRA Lupus bear
05/25/02 Uberlândia, BRA Acropole
05/26/02 S. J. Campos , BRA Vale Fest Skew Siskin had been holding a long, grueling series of auditions to find a suitable bass player. Today the band is pleased to announce Spray as the new band member.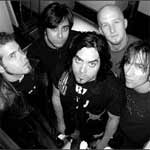 Dave Grohl (Foo Fighters) made an unannounced appearance April 24th at the Troubadour in West Hollywood, CA behind the drums with Mondo Generator, project of Queens Of The Stone Age's Nick Oliveri, which also features Josh Homme, Dave Catching, and other special guests. They played as the support act for Amen, who were making a special one-off appearance at the venue. Sodom will be performing the following gigs: 04/26/02 Vosselaar, BEL @ Biebob (w/Destruction, Kreator)
04/27/02 Hardenberg, NETH @ Podium (w/Destruction, Kreator)
04/28/02 Tilburg, NETH @ 013 (w/Destruction, Kreator)
05/27/02 Tokyo, JAP @ TBA (w/Dimension Zero)
05/29/02 Nagoya, JAP @ TBA (w/Dimension Zero)
05/30/02 Osaka, JAP @ TBA (w/Dimension Zero)
06/08/02 Mailand, ITA @ Gods Of Metal
06/29/02 Moscow, RUS @ Long Live Rock'n'Roll
07/14/02 Massafra, ITA @ Midnight Sun
07/20/02 Lisbon, POR @ Headbangers Fest
07/26 – 07/27/02 SPA @ Rock Machina Gamma Ray adds a new show to their itinerary:
08/31/02 Derby, UK Bloodstock Metal Festival Jeff Pilson's Underground Moon will play:
05/08/02 Hollywood, CA The Gig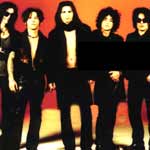 L.A. Guns have finished recording their new album with producer Andy Johns and will mix it shortly for a late summer release through Spitfire Records. Dog Fashion Disco tour dates: 05/09/02 Washington, DC The Metro
05/17/02 Annapolis, MD Piezano's
05/18/02 Asbury Park, NJ The Saint
05/31/02 West Springfield, VA Jaxx
06/08/02 Brooklyn, NY L'Amours
07/02/02 Corpus Christi, TX Zero's
07/03/02 Dallas, TX Canyon Club
07/04/02 Lubbock, TX West Canyon Amphitheater, (w/ Papa Roach, Saliva & Drowning Pool with many others) Ministry vocalist Al Jourgensen claims their upcoming studio CD, Animositisomina, due out through Sanctuary in the fall, will be the group's fastest and heaviest offering since 1992's Psalm 69. Anthrax's Charlie Benante and members of Rob Zombie's band… hanging out with 'N Sync? You have to see this for yourself: Anthrax.com. Guitarists Dave Aguilera and Tarver Marsh (both Ex-OTEP), drummer James O'Connor (ex-Godhead ) and bassist Marty O'Brien (Tommy Lee ) have joined forces in a new band called Awkward. Samples of the group's music can be downloaded from the band's official web site at AwkwardMusic.com. Ceremony, featuring bassist/vocalist Steve Tucker (ex-Morbid Angel), guitarist Pat O'Brien (Cannibal Corpse/Ex-Nevermore ) and guitarist Greg Reed (Disastronaut), have reportedly recruited drummer Trym (ex-Emperor) to play on the group's forthcoming CD for an as-yet-undisclosed label. Queens of the Stone Age tour dates: 05/27 Atlanta, GA Cotton Club
05/29 Philadelphia, PA TLA
05/30 New York, NY Bowery Ballroom
06/01 Boston, MA Paradise Club
06/02 Washington, DC 9:30 Club
06/04 Toronto, ON Lee's Palace
06/05 Detroit, MI Shelter
06/06 Chicago, IL Metro
06/07 Minneapolis, MN 400 Bar
06/09 Denver, CO Bluebird
06/12 Vancouver, BC Richards on Richards
06/13 Seattle, WA Graceland
06/14 Pan Portland, OR Berbatis
06/16 San Francisco, CA Slim's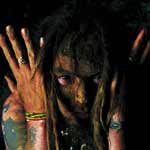 Soulfly have set the track listing to their upcoming album, 3, which is slated for a June 25th release through Roadrunner/Island/Def Jam: 01 - "Downstroy"
02 - "Seek 'N' Strike"
03 - "Enterfaith"
04 - "One" (Feat. Cristian Machado of Ill Niño)
05 - "L.O.T.M."
06 - "Brasil"
07 - "Tree Of Pain"
08 - "One Nation" (Sacred Reich Cover)
09 - "9-11-01"
10 - "Call To Arms"
11 - "Four Elements"
12 - "Soulfly III"
13 - "Sangue De Bairro" (Chico Science Cover)
14 - "Zumbi"
An additional 4 tracks will be included on the European version of the release, they are as follows:
15 - "I Will Refuse" (Pailhead Cover)
16 - "Under The Sun" (Black Sabbath Cover)
17 - "Eye For An Eye" (live at Ozzfest 2000)
18 - "Pain" (live at Ozzfest 2000)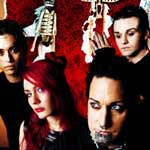 Bassist Nadja Peulen of Coal Chamber denies rumors of a breakup via her official web site and has confirmed plans to resume touring activities in May. According to Peulen, "there are no definite dates yet but it looks good so no worries."

Yngwie Malmsteen will be hosting the 2002 search a talent event at the BillboardLive in conjunction with the Miami New Times newspaper on Thursday, April 25th at 8:00 p.m. Check out Billboardlive.com for details. Sevendust will appear on MTV's Andy Dick Show this Saturday, April 27th at 9:30 PM ET. They will appear in the "MTV House Party Landlord" skit. Savatage guitarist Al Pitrelli (ex-Megadeth) will join Sebastian Bach's touring group (as a fill-in for Richie Scarlet, who is on tour with Mountain) for several live dates: 05/10/02 Asbury Park, NJ The Stone Pony
05/11/02 Asbury Park, NJ The Stone Pony
05/16/02 Wantagh, NY Mulcahy's
05/18/02 Clifton Park, NY Northern Lights
05/22/02 New York, NY Irving Plaza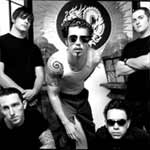 Project 86 will hit the studios in Los Angeles, CA on May 06th to begin tracking their upcoming new album with producer Matt Hyde (Slayer, Hatebreed), due out on Atlantic Records. Blabbermouth.net reports: The Crown performed an "abbreviated and altered" set last night at the Brass Mug in Tampa, FL after guitarist Marko Tervonen was taken ill with a mysterious ailment and was rushed to a local hospital. Vocalist Tomas Lindberg (ex-At The Gates) reportedly announced from the stage that he didn't know why Tervonen was in the hospital or what his status was. Iced Earth.com reports: "The show in Vancouver on April 26th has been cancelled. It was determined that it would be impossible to arrive in time without jeopardizing the rest of the tour. The band apologizes to all the fans who were looking forward to making the show, and will try their best to make it up to them in the future." AC/DC vocalist Brian Johnson is working with British composer Brendan Healy and Sarasota Ballet Artistic Director Robert de Warren on a musical called Helen of Troy, an action-filled love story based on Greek mythology. Johnson has reportedly written 14 songs for the $1.2 million production, which will debut in March 2003 at the Van Wezel Performing Arts Hall in Sarasota, Florida, according to a report posted at MTV.com. After a nine-show run, Helen of Troy will tour Florida, with tentative plans for a national tour a short time later. Pearl Jam issued a brief statement at PearlJam.com regarding the death of Layne Staley: "We are heartbroken over the loss of our friend," the group writes on its website in an entry titled "Goodbye, Layne." "He will be missed immensely. We feel blessed to have shared life, love, and music with him." MTV.com reports Ministry vocalist Al Jourgensen's take on Staley's death: "I sat down and had a talk with him. I remember he was really interested in what was being glamorized as this great lifestyle -- being a heroin addict. And I remember telling him, 'Man, this is the furthest thing from the fucking truth.' Movies like Pulp Fiction, where you have Travolta drinking whiskey while shooting up this imported dope -- you'd be dead if you even tried that. ... I tried to tell him then, but you could just see the wonderment, the experimentation in his eyes. ... I've been there too. It's not something pretty to watch. He was a talented kid."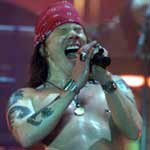 Guns N' Roses has reportedly been confirmed to appear as the top billing at the Summer Sonic festival, which is scheduled to take place on Friday, August 17th and Saturday, August 18th in the Japanese cities of Tokyo and Osaka. Also scheduled to appear at are The Offspring, Nofx, Andrew Wk, Disturbed, Hoobastank, Raging Speedhorn, The Hives, and Rival Schools, among others. Korn have announced a portion of their upcoming dates with Deadsy and Puddle Of Mudd: 06/21/02 Hartford, CT Hartford Civic Center
06/24/02 New York, NY Madison Square Garden
06/26/02 Toronto, ON Air Canada Centre
06/27/02 Montreal, QC Molson Centre
06/30/02 Cleveland, OH CSU Convocation Center
07/05/02 Chicago, IL Allstate Arena
07/09/02 Lexington, KY Rupp Arena Britney Fox has been working on new material to follow up their last release, Long Way To Live, however, due to legal issues revolving around their process of leaving Spitfire Records, they are not allowed to record any material until an agreement is made and the separation is final. They will then shop for a new label and plan to re-release Long Way To Live followed by a new studio album. So in the meantime, drummer Johnny Dee is touring in Europe as part of Doro Pesch, guitarist Michael Kelly Smith has been working on new material and his first Broadway production, which is tentatively title P. Diddy and the Magic Gat, bassist Billy Childs has been busy writing, traveling between Philadelphia and New York producing for other bands, and working on getting his nightclub 'Billy' all set for opening, and vocalist is in Las Vegas writing and has recorded a solo album called 2009. No surefire plans right now if he is officially releasing it, but the project is showing interest from labels. Here is the tracklisting for the WWF Tough Enough 2 soundtrack, due out on May 14th through Geffen: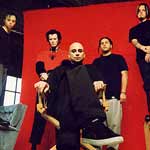 01 - Cold - "Gone Away"
02 - Limp Bizkit - "Crushed"
03 - Staind - "Take It"
04 - TRUSTcompany - "Falling Apart"
05 - Puddle Of Mudd - "Control"
06 - Weezer - "Oh Lisa"
07 - Queens Of The Stone Age - "Millionaire"
08 - Unwritten Law - "Seein' Red"
09 - Bloodhound Gang - "The Bad Touch" (Remix)
10 - Cinder - "Break Your Silence"
11 - Marz - "Out The Cage"
12 - Sinisstar - "Freak Of Nature"
13 - Injected - "Faithless"
14 - Rob Zombie - "Feel So Numb"

The following Ozzfest 2002 dates have now officially been sold out: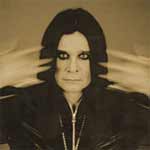 07/12/02 Camden, NJ Tweeter Center
07/19/02 Holmdel, NJ PNC Center
08/07/02 Clarkston, MI DTE Energy Center

The following "second" shows have been added: 07/17/02 Boston, MA Tweeter Center
07/20/02 Holmdel, NJ PNC Center Just a reminder, ex-Guns N' Roses members, Slash and Matt Sorum, will join current and former members of Motley Crue and Montrose, among other special guests, for a tribute show in honor of ex-Motley Crue/Ozzy Osbourne drummer Randy Castillo's memory at the Key Club in Los Angeles on Monday, April 29th. All proceeds will help raise funds for charity. Read here for more details. Yngwie Malmsteen is back in the studio to begin recording his latest effort, Attack, which is being produced by Yngwie himself, recorded and mixed by the famous veteran Engineer/Producer, Tom Fletcher, and anticipates a late summer release. The Gathering's drummer Hans Rutten says: "We are extremely proud one of the most original guitar players of this world will work with us on our next full length studio release in October! Denis, a.k.a Piggy, will do a solo on a yet to be titled song. The whole band are all big admirers of Voivod. CD's like Dimension Hatross, Nothingface, and Angelrat are all timeless classics. The band is currently working with Jason (Metallica) on a new album. Please check out this band, i.m.h.o. one of the most underrated bands of this world. Voivod.com." The new Killer Dwarfs album, Reunion of Scribes – Live, won't be released until April 30th, but you can hear "Doesn't Matter", recorded last August in Toronto, right now!
Poison's upcoming live TV appearances: 04/27/02 Last Call With Carson Daly (will air mid-May)
04/29/02 Late World With Zach (this is a revised date)
05/02/02 Live with Regis & Kelly
05/09/02 The Late, Late Show with Craig Kilborn FastLane Records have added MP3 song samples of the new Zinny J. Zan's (ex-Shotgun Messiah)solo record, City Boy Blues. Check it out at: Fast Lane Records. The Servants, featuring drummer Chris Kontos (ex-Machine Head/Testament), are mixing their debut CD, Mostly Monsters, for a late spring/early summer release through an as-yet-undisclosed label. Bernie Torme's (ex-Ozzy and Electric Gypsies) Live Sheffield 1983 on Angel Air Records comprises an entire gig performance. Bernie Torme will do guitar and vocals, Colin Bond on bass, vocals, taurus pedals, and Ron Rebel on the drums. Check out bassist David Ellefson's (ex-Megadeth) brand new official web site at this location. Rob Halford has set the title to his forthcoming album as Crucible, and is due out through Metal-Is Records on June 24th. In support of the album, Halford will set out on a world tour, beginning at the Sweden Rock Festival on June 7th. Guitarist John Norum (Dokken, ex-Europe) is reportedly collaborating with guitarist Fredrik Akesson (ex-Talisman) on material for Norum's forthcoming sixth studio album, due in late 2002 or early 2003.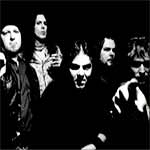 The B-Movie Rats will be out on the road in Europe: 04/25/02 Köln - Germany Underground
04/26/02 Kortrijk - Belgium Pit's
04/27/02 Liège - Belgium La Zone
04/28/02 Frankfurt - Germany 11-er
04/29/02 Hannover, Germany Bei chez Heinz
04/30/02 Dusseldorf - Germany venue tba
05/01/02 Lübeck - Germany Treibsand
05/02/02 Erfurt - Germany Engelsburg
05/03/02 Berlin - Germany Wild at Heart
05/04/02 Dresden - Germany Groovestation
05/05/02 Klagenfurt - Austria Mozarthof
05/06/02 Kutina - Croatia Klub Kuca
05/07/02 Ljubljana- Slovenia Orto Bar
05/08/02 Wörgl - Austria Komma
05/09/02 Ulm - Germany Salon Hansen
05/10/02 Switzerland venue tba
05/11/02 Marseille - France Machine à Coudre
05/12/02 Lazkao - Spain Torrano Bar
05/13/02 Ponferrada - Spain Tarari
05/14/02 La Coruña - Spain Mardi Gras
05/15/02 Madrid - Spain Gruta '77
05/16/02 Granada - Spain Planta Baja
05/17/02 Benidorm - Spain La Cala Rock
05/18/02 Barcelona - Spain Magic
05/19/02 St Feliu - Spain Atzavara club
05/20/02 Montpellier - France Subsonic
05/21/02 Rennes - France Mondo Bizarro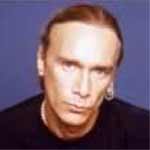 Bassist Billy Sheehan (ex-Mr. Big) schedule of upcoming events: Bass Clinics for Yamaha
04/20/02 Kalisz , Poland
04/22/02 Prague, Czech Republic
04/23/02 Bratislawa, Slovakia
04/25/02 Rimini Trade Show, Italy
04/26/02 Rimini Trade Show, Italy
04/27/02 Rimini Trade Show, Italy
04/28/02 Rimini Trade Show, Italy

Bass Clinics for Ampeg:
05/01/02 Daddy's Junkie Music, Rochester, NY
05/02/02 Daddy's Junkie Music, Syracuse, NY

Rescheduled G3 Dates in Mexico: (Joe Satriani, Steve Vai, John Petrucci)
05/15/02 Mexico City, DF MX Auditorio Nacional
05/17/02 Monterrey, MX Auditorio Coca-Cola Parque Fundidora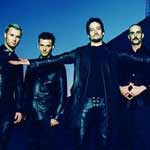 "Where Do We Go From Here", the first single from the upcoming new Filter album, The Amalgamut, will have a video lensed this Saturday in the Los Angeles area. If you would like to appear in the video, check out the band's official site for more info at officialfilter.com. The Amalgamut is due in stores on July 2.
The long-delayed release of Rob Zombie's House Of 1000 Corpses, has been finally set for this Halloween. Zombie announced this latest release date during his April 18th New York City show at Hammerstein Ballroom. The "controversial" film was pulled from the Universal Pictures release list before its scheduled June 2001 debut, and it has been reported that a new distribution contract has recently been signed with an unnamed company.
Ozzy Osbourne has entered a Hollywood area recording studio to track several new songs, three of which are to show up as bonus tracks on the upcoming Live At Budokan, coming out this summer on Epic.
In other Ozzy news, the following comes from his official site at ozzy.com:
Contrary to rumors flying far and wide Ozzy has not been invited by President George W. Bush to the White House for a what-would-be most unusual summit of the minds. The story started in England in one of that country's infamous tabloids but the real story is that Ozzy and Sharon have been invited by one of their new fans, Fox News Channel talking head Greta Van Susteren, to the White House Press Correspondents Dinner May 4. And yes, the President WILL attend the dinner, along with a host of other politicos and journalists.
The latest System of a Down album, Toxicity, has been re-released in a limited edition CD/DVD package. This new version comes with a DVD, featuring the "Toxicity" music video and live footage from last year's Pledge Of Allegiance tour. You can get this new CD/DVD set in stores today.
Sammy Hagar will be performing at this year's California Music Awards (formerly called the Bammies), on Saturday, April 27th at the Henry J. Kaiser Arena in Oakland, CA. Tickets are available through Ticketmaster, ranging from $25-125. Ticketholders can enter a contest on Sammy's official website to appear on stage with Sammy during his performance at this event.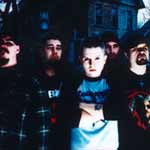 Hatebreed guitarist Lou "Boulder" Richards has amicably split from the band. No official statement has been made available at this time, but it has been reported that during the band's performance at the 420 Fest in Worcester, MA on April 20, frontman Jamey Jasta announced Boulder's departure to pursue other interests.
Vision Of Disorder is currently on hiatus, and it has been confirmed that the band is no longer a part of the TVT Records roster. From Bliss To Devastation was released in June of last year through TVT, but the band has been disappointed with the way the label handled the album.
Suicidal Tendencies have announced some dates for their European tour. They are as follows:

07/12/02 Dour, BEL - Dour Festival
07/13/02 Boshoven/Weert, NETH - Bospop Festival
07/15/02 Bochum, GER - Matrix
07/16/02 Utrecht, NETH - Tivoli
07/18/02 Cork, IRE - The Savoy
07/19/02 Dublin, IRE - Music Centre
07/20/02 Blackpool Winter Gardens, UK - Holidays In The Sun
07/21/02 Glasgow, SCO - Garage
07/23/02 London, UK - Mean Fiddler
Dog Fashion Disco are expected to release their next effort through Spitfire Records in early 2003. The band has around seven songs completed, and will continue writing material while touring. Their current itenerary shapes up like this:

05/09/02 Washington, DC - The Metro
05/17/02 Annapolis, MD - Piezano's
05/18/02 Asbury Park, NJ - The Saint
05/31/02 West Springfield, VA - Jaxx
06/08/02 Brooklyn, NY - L'amours
07/02/02 Corpus Christi, TX - Zero's
07/03/02 Dallas, TX - Canyon Club
07/04/02 Lubbock, TX - West Canyon Amphitheater (with Papa Roach, Saliva, and Drowning Pool)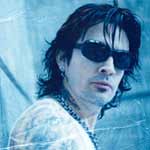 Tommy Lee will perform "Hold Me Down", the first single from his new album Never A Dull Moment, on the Tonight Show With Jay Leno on Wednesday, May 22. The album hits stores on May 21 through MCA.
Sentenced has posted a full song MP3 download and two 35 second samples from their forthcoming release The Cold White Light, on their official website. The album is due out May 13 in Europe on Century Media, and the tracks can be downloaded from their official website.
The reunited Finnish rockers Hanoi Rocks, featuring vocalist Michael Monroe and guitarist Andy McCoy, have just issued a brand new EP, entitled People Like Me, in their home country. The full track listing for it is as follows:
1. People Like Me
2. Lucky
3. Winged Bull (Daryl Hall)
4. Video for "People Like Me" in mpeg1 format
An unsequenced tracklisting for Halford's forthcoming, as-yet-untitled studio album due out on June 25th through Sanctuary/Metal-Is Records has been established: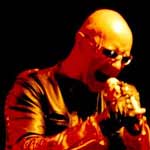 1. Betrayal
2. One Will
3. Rock The World Forever
4. Golgotha
5. In The Morning
6. Sun
7. Fugitive
8. Hearts Of Darkness
9. Crucible
10. Heresy
11. Crystal
12. Trail Of Tears
13. She
14. Wrath Of God
15. Handing Out Bullets
16. Park Manor

Korn have confirmed that they will be supported by Puddle Of Mudd and Deadsy when they kick off their US tour on June 20 in Philadelphia.
International guitar legend, Yngwie Malmsteen is back in the studio and has begun recording his new album, "Attack". The new album is being produced by Yngwie himself, recorded and mixed by the famous veteran Engineer/Producer, Tom Fletcher.
FastLane Records have added MP3 song samples of the new ZINNY J. ZAN's, Ex- Vocalist of Shotgun Messiah, solo record "City Boy Blues" to it's site to give the fans a preview of what to expect from this great rock and roll effort. To listen to these MP3s and other happenings at FastLane Records go to www.fastlanerecords.com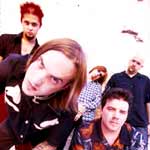 According to Blabbermouth.net, Full Devil Jacket have found an as-yet-undisclosed replacement for recently-departed vocalist Josh Brown and will introduce the new singer via a performance in their hometown of Jackson, Tennessee this summer. A name change is also in the works before the release of the group's sophomore full-length CD, which is due through the Island/Def Jam label in late 2002/early 2003.
The Sex Pistols anticipated appearance in London on the weekend of the Queen's Jubilee will now not happen. "They simply did not want to play that weekend and it will not go ahead," the managing director of Solo Promotions, which is organizing the event, told Reuters. Noise levels appear to be the cause.
Furthering our report from 4/16, Jackyl's Jesse James Dupree spoke of the band's latest effort on the band's website, "We're down to mixing the last 4 songs which should be done by weeks end. It is a very honest, unpretentious rock 'n roll Jackyl record. Some of the titles are… Give The Devil His Due, Kill The Sunshine (Co-written with BRIAN JOHNSON from AC/DC), Vegas Smile, If You Want It Heavy (I Weigh A Ton), Billy Badass (I am a motherfucker) and Sparks From Candy. We have all intentions of getting this album released as soon as possible. We've fulfilled our contract with Geffen with the release of our Choice Cuts greatest hits album. This leaves us free and clear to find a new label home. We currently have a good idea of how things will be working out, but at this time it is in our attorney's hands. Our primary concern at this time is that we find a label fully committed to going the distance with this new album." .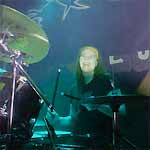 Check out Kittie's live performance video of their track "Pain" on their official website, Kittie.net.

Dark Tranquility's upcoming album will be called Damage Done. There still isn't any release date set, although they anticipate to have it out before the summer. The following songs are set for inclusion: 01. Final Resistance
02. Hours Passed In Exile
03. Monochromatic Stains
04. Single Part Of Two
05. The Treason Wall
06. Format C: For Cortex
07. Damage Done
08. Cathode Ray Sunshine
09. The Enemy
10. White Noise/Black Silence
11. Ex Nihilo USAToday.com will host an online live chat with W.A.S.P. frontman Blackie Lawless on April 18th at 8:00 PM EST to discuss the band's involvement with the upcoming VH1 PMRC docu-drama Warning: Parental Advisory and the "current state of music." Log onto Talk.USAToday.com for further details. Demon have a few live dates in the UK: 05/17/02 Leek, Staffordshire, UK The Swan
06/29/02 Easington, UK The Rock Garden
07/04/02 Wolverhampton, UK Robin 2 As reported by Blabbermouth.net: Down guitarist/Crowbar frontman Kirk Windstein recently told Australia's Undercover News that he believes that, contrary to recent rumors, Pantera will regroup and make another album in the not-too-distant future. "I am pretty sure they are going to do another record," Kirk is quoted as saying. "I know there has been a lot [of rumors] in the press and that is [Down/Pantera frontman] Phil [Anselmo] and/or [Down/Pantera bassist] Rex [Brown]'s business. Whatever they do is cool with me as long as we still have Down. I don't care if they do 10 more Pantera records. Pantera is one of my favourite bands of all time. I'd like to hear more. I think they'll work it out and I think they will do something."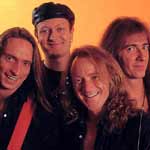 Gamma Ray have a few show dates lined up: T.B.A. Balingen, Germany 7th Bang Your Head Festival
06/07/02 Sweden Sweden Rock Festival
06/18/02 Rome, Italy Valle Giulia
06/19/02 Turin, Italy Palastampa
06/20/02 Venice, Italy Marcon Sport Area
07/31/02 Budapest, Hungary Sziget Festival
08/01/02 Slowakia Zvolen
11/16/02 Atlanta, Georgia, USA Prog Power Festival The Rock Fest 2002 tour, featuring Dokken, Ratt, Warrant, Firehouse, and L.A. Guns, have announced several dates so far, with more to follow later: 06/20/02 Fargo, ND Red River Valley Fair
06/21/02 Cedar Rapids, IA Hitters Sports Park
06/22/02 Somerset, WI Rock Fest
06/23/02 Grand Rapids, MI WBCT Fox Fest
06/25/02 Lincoln, NE Persian Auditorium
06/28/02 Billings, MT Magic Raceway
06/29/02 Missoula, MT Fair Grounds
07/03/02 Chicago, IL The Other Side Festival
07/05/02 Appleton, WI Checkerd Flag
07/06/02 Massellin, OH WKDD Rock Fest
07/07/02 Freeport, IL Freeport Raceway
07/09/02 Indianapolis, IN Quest San Francisco`s Death Angel have been added to this year's Dynamo Festival in Holland. Additionally, SWARM (featuring ex-Death Angel, Organization members) is also to play the night before with Death Angel, at a yet to be determined location. Marilyn Manson, comedian Andy Dick, and actress Daryl Hannah will appear on actor Jon Favreau's (Made, Swingers) Dinner for Five show, which features four show-business personalities sitting down to dinner to chat with the host, on May 6th, on the Independent Film Channel.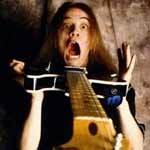 Strapping Young Lad will do some West Coast dates: 05/15/02 Seattle, WA Graceland
05/16/02 Portland, OR Satyricon
05/17/02 Sacramento, CA Roadhouse
05/18/02 San Diego, CA Brick By Brick
05/19/02 Santa Ana, CA Galaxy Theater
05/21/02 West Hollywood, CA The Whiskey
05/22/02 San Francisco, CA The Pound Nottingham's Earthtone9, who were touring partners previously with Pitchshifter, have split up, and their final show was on April 14th.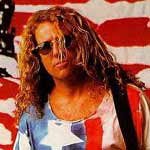 It's official! Today, a press conference announcing the upcoming Sammy Hagar and David Lee Roth co-headlining US tour was held this morning at the Sky Bar/ Mondrian Hotel in West Hollywood at 11:30 AM.

Shadows Fall tour dates with (mostly) Lamb Of God, Unearth, and Scissorfight: 05/23/02 Augusta, ME The Edge
05/24/02 Providence, RI The Met
05/25/02 Albany, NY Saratoga Winners
05/26/02 Springfield, MA Fat Kat
05/28/02 Syracuse, NY Armory
05/29/02 Pittsburgh, PA Upstage
05/30/02 Poughkeepsie, NY The Chance Small Room
05/31/02 South Amboy, NJ Krome
06/02/02 Philadelphia, PA Trocadero
06/03/02 New York, NY CBGB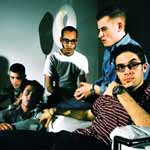 Glassjaw shot video for their first singel "Cosmopolitan Bloodloss" in Los Angeles over the weekend, which featured actor Vincent Gallo, and is expected to begin airing late this month/early next month. Their album, Worship And Tribute, is due out through I AM/Warner on July 09th. AC/DC's vocalist Brian Johnson has collaborated on a track with Jackyl on their latest release, due out "as soon as possible," as they are in search of a new label after parting ways with Geffen. Congratulations to John Bush of Anthrax (and a KNAC.COM celebrity DJ!) who is apparently tying the knot on April 27th. Dope have split with Epic Records due to disappointment with the promotion and support of their latest release, Life.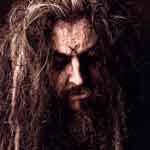 Rob Zombie will appear on MTV's The Osbournes tonight at 10:30 PM. Dirty Deeds have decided on Blown as the title of their third album, produced by Iron Maiden bassist Steve Harris, and expect an August release. Sinisstar will release their full-length debut, Future Shock, on June 11th through Geffen. The Flying Tigers (featuring ex-Powerman 5000 bassist Dorian Heartsong) will be the opening act on Tommy Lee's upcoming US tour, scheduled to kick off on May 24th in Denver. The Rockwave Festival, scheduled to be held on July 1st - 3rd at the Athens Horse Training Park (KEIPP) in Athens, Greece, so far consists of: Dream Theater
Halford
In Flames
Jag Panzer
Motörhead
Nevermore
Opeth
Paradise Lost
Running Wild
Slayer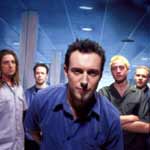 Pitchshifter and ACIDplanet have announced a contest where fans can make a remix of their new single "Shutdown," from their upcoming album, P.S.I., due out May 6th. Click here for more details. Guitarist Gilby Clarke (ex-Guns N' Roses) has cancelled his Swag tour. No reason was given for the cancellation. Anthrax have named their upcoming album: We've Come For You All, due out his summer. Some of the tracks include: 01. Black Dahlia
02. Refuse To Be Denied
03. Superhero
04. Safe Home
05. What Doesn't Die
06. Strap On My Old School
07. Taking The Music Back
08. Nobody Knows Anything
09. Expiration
10. Think About An End

B-sides/Bonus Tracks:
01. Exit (U2 cover)
02. Next To You (The Police cover)
03. We're A Happy Family (The Ramones cover)

Godflesh, due to an illness of their vocalist Justin Broadrick, have cancelled their US tour with High On Fire and Halo.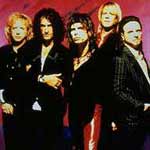 In a tribute to Aerosmith, MTV's MTV Icon featured Metallica's James Hetfield, Lars Ulrich, and Kirk Hammett, in addition to Slash, Kid Rock, Papa Roach, actors David Spade and Christina Applegate. The show will air tomorrow at 9:00 PM EST. Dream Theater and Joe Satriani will co-headline a US summer tour throughout August/September, with an as-yet-unannounced very special guest as the third act on the bill. Satriani will close the show all shows west of the Mississippi, and Dream Theater will close the show all shows east of the Mississippi. Dates and confirmation of the third act will be announced shortly.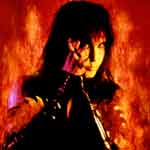 W.A.S.P.'s forthcoming album, Dying For The World, is tentatively due on June 11th through Sanctuary Records. The full track listing for the album is as follows:

01. Shadow Man
02. My Wicked Heart
03. Hallowed Ground
04. Hell For Eternity
05. Stone Cold Killers
06. Revengence
07. Trail of Teas
08. Black Bone Torso
09. Rubber Man
10. Hallowed Ground

"Locobazooka!" is set to make its debut as a full-fledged touring festival, according to Pollstar.com, with Filter and Sevendust headlining the tour, and will also feature Fu Manchu, Nonpoint, Mushroomhead, Gravity Kills, Reveille, Earshot, and Breaking Point. Dates have yet to be announced. It's the first time the Boston-based event is hitting the road as a national tour. Ticket prices will be in the $20 range. The Locobazooka! United We Rock tour aims to bring bands that usually only play large markets to some smaller cities.

Ex-Danger Danger guitarist Andy Timmons has released six solo albums since his departure. But his new album, That Was Then, This Is Now (the best of X-tacy), will be his first international release. It will include remastered tracks from his first two solo albums, Ear X-tacy and Ear X-tacy 2, as well as five brand new songs. The album also includes a couple tributes, the Hendrix inspired "Electric Gypsy" goes out to Stevie Ray Vaughan and "Slips Away" in honor of George Harrison of the Beatles. Carnal Forge have turned down a proposed five-week UK tour in July due to other commitments -- that being amidst writing new material for their fourth album, which is estimating a late January 2003 release. According to Blabbermouth.net: More dates for the forthcoming Rock Never Stops tour, featuring Tesla, Vince Neil, Skid Row, and Jackyl, have been leaked, although the official itinerary has yet to be announced: 05/17/02 Maryland Heights, MO UMB Bank Pavilion
05/18/02 Bonner Springs, KS Sandstone Amphitheater
06/07/02 Oklahoma City, OK Remington Park
06/08/02 Bradford, TN Skullbone Music Park
06/09/02 Noblesville, IN Verizon Wireless Music Center
06/12/02 Boston, MA Fleet Boston Pavilion
06/14/02 Hampton Beach, NH Hampton Beach Casino Ballroom
06/15/02 Big Flats, NY Summer Stage
06/16/02 Asbury Park, NJ Asbury Park Convention Center
06/21/02 Rockford, IL Rockford Speedway
06/22/02 Wausau, WI Mile High Field
06/23/02 Somerset, WI River's Edge Amphitheater
07/12/02 Cleveland, OH Nautica Stage
07/13/02 Clarkston, MI DTE Energy Music Theatre
07/14/02 Chicago Heights, IL Oasis 160
07/17/02 Columbus, OH Promowest Pavilion
07/19/02 Comstock, NE Comstock Rock
07/20/02 Sioux City, IA Chautauqua Park
08/02/02 Orem, UT McKay Event Center
08/03/02 Brighton, CO Adams County Fairgrounds
08/04/02 Albuquerque, NM Sandia Casino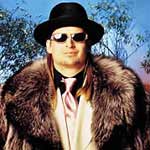 According to Launch.com: Kid Rock and Pamela Anderson are tying the knot. The "American Badass" popped the question to the sexy siren on Thursday night (April 11) just outside of Las Vegas. After performing in Las Vegas on Thursday night, Rock took Anderson into the desert, and had his pal Uncle Kracker, dressed in a sequined Elvis-style jumpsuit, roll up in a pink Cadillac to deliver the ring, and then popped the question. Anderson reportedly said yes. The two have been together since May of last year. Vocalist Geoff Tate (Queensryche) has dropped the title Old World Order for his upcoming solo debut, and has decided to make the album a self-titled affair. In other news, Tate will celebrate the album's release with a live appearance at the EMP (Experience Music Project) in Seattle on June 22nd. Geoff Tate is due through Sanctuary Records on June 25th. In other Queensryche news, VH1's Fairway to Heaven '02 (featuring Geoff Tate and Michael Wilton) will air on a special three-hour edition of VH1's Top 18 Countdown, Saturday, April 27, at 12:00 p.m. (ET/PT), featuring the 18 biggest music videos of the week, plus a celebrity guest, and highlights from the tournament and the celebrity golf skills competition. Geoff's team came in 2nd Place.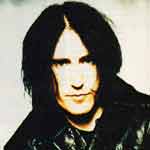 Nine Inch Nails' Trent Reznor and Tool/ A Perfect Circle's Maynard James Keenan recently hit the studio together, presumably to work on Reznor's project, Tapeworm, which also features NIN's Charlie Clouser and Danny Lohner. God Forbid tour dates with Hatebreed, Converge and Stalemate: 04/15/02 North Myrtle Beach, FL House Of Blues
04/16/02 Charlotte, NC Tremont Music Hall
04/17/02 Norfolk, VA Norva Theater
04/18/02 Scranton, PA Tinks
04/19/02 Latham, NY Saratoga Winners
04/20/02 Worcester, MA Palladium
04/21/02 Portland, ME The Asylum and then God Forbid with Chimaira, Diecast and 36 Crazyfists: 05/02/02 Rome, GA River Station
05/04/02 Ft. Lauderdale, FL Club Freeze
05/05/02 Sarasota, FL Club Diamond
05/06/02 Jacksonville, FL Freebird Café
05/08/02 Chatanooga, TN The Bay
05/09/02 Atlanta, GA The Masquerade
05/10/02 Spartanburg, SC Ground Zero
05/11/02 West Columbia, SC Uncle Doctor's
05/12/02 Norfolk, VA The Norva
05/14/02 Springfield, VA Jaxx
05/15/02 Old Bridge, NJ Birch Hill
05/17/02 Philadelphia, PA Electric Factory
05/23/02 Detroit, MI IROC
05/24/02 Indianapolis, IN Emmerson Theater

Eyehategod vocalist Michael Williams is looking to compile Eyehategod cover tunes, so all interested parties should send their EHG covers to: Mike Williams, PO Box 30685, New Orleans, LA 70190-0685 The Eagles are planning a summer tour of the US this year, as they have not played the States in a few years. The band is putting together about 30 dates, and it should all kick off May 31st in Reno, NV, according to Billboard. One rumored show is the Hard Rock Hotel & Casino in Las Vegas, for the Joint's seventh anniversary. The Eagles were the first band to play the venue when it opened in 1995. The official tour announcement is expected next week. The Kush Project, the long-running project featuring drummer Raymond Herrera and bassist Christian Olde Wolbers (both ex-Fear Factory), Deftones guitarist Stephen Carpenter and Cypress Hill frontman B-Real, will play the 420 Harvest show at the Shrine Auditorium in Los Angeles, on April 20th.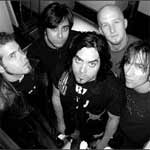 Amen, despite their lingering record label problems with Virgin, plan to post some new music online shortly and are also beginning work on an upcoming live home video release culled from live footage the group have collected on their tours over the years. The band will also be filming their show at the Troubadour in West Hollywood, CA on April 24th for possible inclusion on the effort, while some U.K. dates are being mapped out for July. Merauder have completed the recording of their new album, Bluetality, and are currently designing the artwork for the album, and anticipate a summertime release. It was recorded by Billy Milano (S.O.D.) at the Blue Meanie Studio, and will feature Dave Chavarri of Ill Nino on drums.

Please log in to view RANTS



RAZOR Announce First New Album In 25 Years, Cycle of Contempt

THE DEAD DAISIES Debut New Single "Hypnotize Yourself"

DELAIN Present New Singer, New Single And Video For "The Quest and the Curse"

AMON AMARTH "Find A Way Or Make One" With New Video

SONATA ARCTICA Set To Release Acoustic Adventures - Volume Two Album

STRATOVARIUS Launch New Single "Firefly"

SUNFLOWER DEAD Release March of The Leper Album

ALLEN/OLZON Premiere New Video For "All Alone"

DREAM THEATER Guitarist JOHN PETRUCCI Adds More Dates To Headline Solo Tour

DROWNING POOL Set To Strike A Nerve With New Album

AT THE GATES Launches "Garden Of Cyrus" Video

THEM Return With New Album Fear City

BELPHEGOR Unleash New Album Title Track Video For "The Devils"

SLIPKNOT Share New Song "Yen"

UGLY KID JOE Reveal Cover Art, Tracklisting For New Album Rad Wings Of Destiny

SODOM To Release 40th Anniversary Album 40 Years At War – The Greatest Hell Of Sodom

LORD OF THE LOST Releases New Video For Cover Of IRON MAIDEN's "Children Of The Damned"

HATEBREED Announce '20 Years of Perseverance' Tour

MICHAEL SCHENKER GROUP Unleash "Fighter" Video

CROWNE Ready For New Live EP Release Live From Studio Gröndahl

LORNA SHORE Announces 'The Pain Remains' Headline Tour

INGESTED Return With New Album Ashes Lie Still

ALTER BRIDGE Drop New Video For Single "Silver Tongue"

LAST IN LINE Set To Release Collector's EP, A Day In The Life

EDENBRIDGE Launches New Video For "The Call Of Eden"

ANTI-FLAG Announce New Album Lies They Tell Our Children

THUNDERMOTHER Share New Album Title Track Video For "Black And Gold"

INCANTATION Release Tricennial of Blasphemy Triple LP Collection

KISSIN' DYNAMITE Drop New Video For "Only The Dead"

MOTORHEAD's Iron Fist Gets 40th Anniversary Editions

WHITESNAKE Drops Off SCORPIONS US/Canadian Tour

LAMB OF GOD Premiere New Video For "Omens"

GOATWHORE Return With New Album Angels Hung From The Arches Of Heaven

BEHEMOTH Drop New Video For "The Deathless Sun"

MOONSPELL Set To Release New Live Album/DVD/BluRay From Down Below – Live 80 Meters Deep

KING'S X Launch New Single "Give It Up"

RAGE Announce New EP Spreading The Plague

CANNIBAL CORPSE Confirm Fall North American Headline Tour

LACUNA COIL Unleashes New Video "Tight Rope XX"

DOPE Reveal New Album Blood Money Part Zer0

TRIVIUM Announce Fall North American Headline Tour

CLUTCH Unveil New Album Sunrise On Slaughter Beach

WARBRINGER Announces 2022 USA West Coast Tour Dates

MUNICIPAL WASTE Raise The Dead In New Animated Video For "Grave Dive"

SLEEP SIGNALS Announce First Tour After Devastating Bus Crash

RAVEN Set To Release New Retrospective Album Leave 'Em Bleeding

TIM "RIPPER" OWENS Launches New Video For "Embattled"

IN FLAMES Unleash New Track "The Great Deceiver"

CHEZ KANE Reveals New Album Powerzone

LEATHERWOLF Drop New Single "Hit The Dirt", Set For New Album Kill The Hunted

SLIPKNOT Announce New Album The End, So Far

MEGADETH Debut Second Part Of Epic Short Film With "Night Stalkers: Chapter II" Video

SMITH/KOTZEN To Release Better Days…And Nights Album

EPICA Announce 20th Anniversary Show Livestream

LOUDNESS Premiere "Oeoeo" Video

AUTOPSY Storm Back With Morbidity Triumphant Album

QUEENSRŸCHE Launch Video For New Single "Forest"

ORIANTHI Set To Release New Album Rock Candy

STRYPER Releases New Single "See No Evil, Hear No Evil"

ROCKLAHOMA Reveals 2022 Daily Band Lineups

First-Annual DECIBEL MAGAZINE METAL & BEER FEST: DENVER Announced

SOILWORK Share New Video For "Dreams Of Nowhere"

ALTER BRIDGE Unveil New Album Pawns & Kings

RAVEN Announces Wiped Out 40th Album Anniversary North American Tour

TRAUMA Drop New Video For "Walk Away"

HOUSE OF LORDS Return With Saints And Sinners Album

Guitarist KANE ROBERTS Returns To ALICE COOPER Band

HAMMER KING Releases New Video "Invisible King"

DREAM THEATER Guitarist JOHN PETRUCCI Announces First Headlining Solo Tour

KNOTFEST Releases LAMB OF GOD's Live In Richmond On-Demand

OZZY OSBOURNE To Make Comic-Con Debut On 7/22

ALLEN/OLZON Unveil New Album Army Of Dreamers

CATTLE DECAPITATION Announce European Summer Dates

SKID ROW Unleash New Video For "Tear It Down"

VICIOUS RUMORS Announce RONNY MUNROE As Vocalist

HIGHLY SUSPECT Announce U.S. Fall Headline Tour

I PREVAIL Drop "Bad Things" Video

PUSCIFER Extend Existential Reckoning North American Tour

BEARTOOTH Share Video For Surprise New Single "Riptide"

OBITUARY Set To Release Two New Live Albums, Slowly We Rot - Live and Rotting & Cause of Death - Live Infection

FIVE FINGER DEATH PUNCH, IRON MAIDEN Collaborate For Legacy Of The Beast Game Event

AMON AMARTH Announce Fall North American 'The Great Heathen Tour'

ARCHITECTS Reveal New Album the classic symptoms of a broken spirit

ONSLAUGHT Announce 40th Anniversary Vinyl Reissues

FIVE FINGER DEATH PUNCH Debut New Song "Times Like These"

NOTHING MORE Launch Spirits Personality Test

MADAME MAYHEM Returns With New Single "Inside Out"

IMPERIAL TRIUMPHANT Drop New Video For "Tower Of Glory, City Of Shame"

TESTAMENT Announce Titans Of Creation Video Album

FALLUJAH Shares New Single "Embrace Oblivion"

First-Ever Core-Based KENTUCKY IRATE FEST Announces 2022 Lineup

SOULFLY Release New Video For "Filth Upon Filth"

WITHIN TEMPTATION Share New Single "Don't Pray For Me"

Fantastic Fest Presents This is GWAR Documentary Screenings

BRING ME THE HORIZON Release New Single "sTraNgeRs"

TANKARD Set To Release New Album Pavlov's Dawgs

A-Z Release Music Video For "Trial By Fire"

THE HU Unveil New Album Rumble of Thunder

AMON AMARTH Drop "The Great Heathen Army Video

THE CULT Return With New Album Under The Midnight Sun

AFTER THE FALL Unleash New Video For "Ride Or Die"

METAL BLADE RECORDS Presents Metal Blade Museum Tour Video Part 2

SIX BY SIX, Featuring IAN CRICHTON, NIGEL GLOCKLER & ROBERT BERRY, Release New Video "Save The Night"

SUNSTORM Drop New Single, Video For "Games We Play"

REVOCATION Reveal Details For New Album Netherheaven

BAD WOLVES Launch New Track "The Body"

AMARANTHE Release New Video For "Crystalline"

PARKWAY DRIVE Unveil New Album Darker Still

STRATOVARIUS Drop New Single "World On Fire"

FALLUJAH Announces 'The Divine Ascension Tour'

GINEVRA Set To Release Debut Album We Belong To The Stars

IMMORTAL GUARDIAN Unleash Video For New Single "Echoes"

FULL TERROR ASSAULT Reveals 2022 Initial Lineup