Pure Rock Newswire 05/23/02

By Tokemaster General, Contributor
Monday, May 20, 2002 @ 9:00 AM

| | | |
| --- | --- | --- |
| | | A Summary Of News, Rumors And |
The record label, The Music Company, an imprint headed by Metallica drummer Lars Ulrich through an arrangement with parent company Elektra Records, has officially ceased to exist, Ulrich confirmed during an online chat last week. Ulrich's first signing, Systematic has moved over to Elektra Records.
The players for Yngwie Malmsteen's upcoming "Attack" release has finally been announced. The album is currently being produced by Malmsteen and engineered by Tom Fletcher in Miami, Florida. Playing on the record are:
Yngwie J. Malmsteen - bass/guitar and vocals
Doogie White (ex-Rainbow) - vocals
Derek Sherinian (ex-Dream Theater) - keyboards
Patrick Johansson (Stormwind) - drums
July 30th has been announced as the North American release date for Def Leppard's tenth studio album, entitled X. The CD is expected to surface in Japan on July 24th and in Europe on July 29th.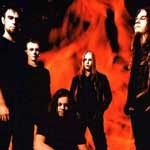 In Flames have completed work on their as-yet-untitled new album and are looking to get it issued in August/September through Nuclear Blast Records. The release of the CD will coincide with a US tour with Slayer and Soulfly. Exact dates and venues will be announced soon.

Please note that the venue for the May 28th Shadows Fall show in Syracuse, NY has been changed. The show has been moved from Armory High to the Planet 505, 505 Wescot Street, Syracuse, NY. Doors will still be at 7 PM and the show will start at 7:30 PM. Fu Manchu upcoming tour dates, before they hit the road with Clutch: 05/30/02 Sydney, AUST The Metro
05/31/02 Brisbane, AUST Waterloo
06/01/02 Melbourne, AUST Hi Fi
06/04/02 Perth, AUST Lookout
06/06/02 Auckland, NZ Power Station Planet US -- featuring guitarist Neal Schon (Journey), vocalist Sammy Hagar (ex-Van Halen), drummer Deen Castronovo (Journey) and bassist Michael Anthony (Van Halen) -- made two more live appearances when they performed the tracks "Vertigo" and "Peeping Through a Hole" at The Joint at the Hard Rock Hotel in Las Vegas on Friday, May 17th and Saturday, May 18th as part of Hagar's headlining gigs at the venue. Queensryche's Geoff Tate posts at Queensryche.com: "After reading through some confusing posts I thought I would really try to clear things up. As I said in my Billboard.com interview, Chris [DeGarmo] is not currently in QR. I would love to work with him on a project or with QR in the future and only time will ever tell that. As far as Chris not coming to the record release party for my new record... He has been invited. Either way there are other guests coming to perform in the jam and we will play a few new tunes we have been working on for the new QR album. Alan White from Yes will be playing drums for the Jam. I will leave the rest of the surprises as surprises... if some people still want to have fun! As for this being a Queensrÿche event, this is a Queensrÿche FAN CLUB event, as was advertised. Michael [Wilton] and I ARE still members of Queensrÿche." The Hughes Turner Project (HTP), a collaboration between vocalist Glenn Hughes (ex-Deep Purple, Black Sabbath) and singer Joe Lynn Turner (ex-Rainbow, Deep Purple), have confirmed a few more dates for their upcoming European tour: 09/16/02 Gerolzhofen, GER Geodrome
09/17/02 Vienna, AUS Planet Music
09/20/02 Venice, ITA 041 Marghera
09/21/02 Ancona, ITA Barfly
09/22/02 Brescia, ITA Auditorium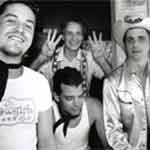 Tomahawk, featuring vocalist Mike Patton (ex-Faith No More), drummer Jon Stainer (ex-Helmet), guitarist Duane Denison (ex-Jesus Lizard), and bassist Kevin Rutmanis (Melvins), will be supporting Tool at the following dates: 07/11/02 Bakersfield, CA Centennial Gardens Arena
07/12/02 Oakland, CA Oakland Coliseum
07/13/02 Sacramento, CA Arco Arena
07/15/02 Los Angeles, CA Great Western Forum
07/17/02 El Paso, TX El Paso County Coliseum
07/18/02 Tucson, AZ Tucson Convention Center
07/19/02 Las Vegas, NV Thomas & Mack Arena
07/20/02 Salt Lake City, UT E Center
07/21/02 Denver, CO Pepsi Center

Dark Tranquillity will play at the Göteborgskalaset in Gothenburg, Sweden on August 12th. Savatage have firmed up the following summer European tour dates: 07/26/02 SPA Rock Machina
07/27/02 Oporto, POR TBA
07/29/02 Frankfurt, GER Colassaal
07/31/02 Munich, GER Backstage
08/01/02 Wacken, GER - Wacken
08/02/02 Wacken, GER - Wacken
08/03/02 Prattlien, SWI Z7 Festival
08/05/02 Budapest, HUN Sziget
08/06/02 Belgrade, YUG TBA

There is a possibility that a few American warm-up shows will take place prior to this tour, but nothing is confirmed.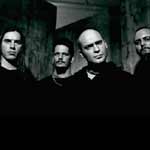 Disturbed will release their first DVD, M.O.L. on June 4th, and it will feature live footage recorded from several stops on last year's "Music As a Weapon" tour. Also included will be interviews and the unedited videos from the group's double-platinum debut album, The Sickness, including "Down With the Sickness," "Stupify", and "Voices." They are currently finishing up work on their second album, Believe, in their hometown of Chicago with producer Johnny K. A September release is expected. Yesterday in New York, Sharon, Kelly and Jack Osbourne held a press conference to announce the forthcoming release of The Osbourne Family Album, due in stores June 11th. (Ozzy was there, too, via satellite from England where he is rehearsing for Ozzfest.) The CD features songs old and new, each selection hand-picked by members of the Osbourne family, with Kelly Osbourne making her recording debut with her high-spirited rendition of the Madonna hit, "Papa Don't Preach." A music video was recenly lensed in Los Angeles by director Marcus Siega and is in the final editing stages. In related news, Kelly will make her first-ever public appearance as an artist at the Los Angeles "Wango Tango" concert at the Rose Bowl June 15th.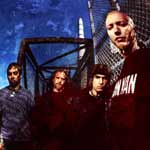 After two albums and more than 3 years with the band, guitarist Ahrue Luster and Machine Head have decided to amicably part ways, citing "creative differences" as the main reason behind the split. For those concerned, the band will still be playing all of their scheduled Summer shows and festivals overseas, and will continue on track until a new guitarist is found.

Robert Plant will make a guest appearance playing harmonica on the Primal Scream track "The Lord Is My Shotgun." They have yet to name the album, the first single from which is due in June. A dear friend of Sevendust, Cameron Gallion, has past away recently from a battle with cancer. Cameron appeared in the "Praise" video and became very close to all members of the Sevendust. The band is auctioning off autographed memorabilia to raise money for the medical bills the Gallion family incurred. Visit Sevendust.com to bid on items. The Haunted, The Crown and Necrophobic will team up for a gig at The Shrine in Stockholm, Sweden on Friday, May 31st. Stephen Pearcy (ex-Ratt) is still working on a release date for Social Intercourse. There are currently 3 new downloads from his upcoming album ("Freak," "In The Corner" and "Ya Talkin' To Me?") to check out: Top Fuel Records. Eddie Van Halen will be taking part in the 31st annual Los Angeles Police/Celebrity Golf tournament on May 18th, 2002 at the Rancho Park Golf Course in West Los Angeles. The event raises money for the Police Memorial Foundation. Click here for additional information about the event. Meshuggah is releasing its fourth full-length album, Nothing, on August 6th, halfway through their summer tour on Ozzfest. This will be Meshuggah's first disc of new material since 1998's Chaosphere. The track list for Nothing, in no particular order, according to Nuclear Blast Records: "Perpetual Black Second"
"Straws Pulled at Random"
"Rational Gaze"
"Stengah"
"Closed Eye Visuals"
"Spasm"
"Assembly"
"Path of the Frightened"
"Scorned Shadows"
"Glints Collide"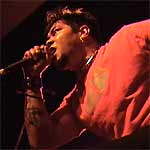 Spineshank will begin pre-production on their upcoming album, Violent Mood Swings, with producer Howard Benson (i.e. Sepultura, P.O.D.) on May 28th. They expect to finish up the process a short time later and are slated to begin recording the album on June 10th. 15 songs in total are set to be tracked, with around 11-12 tentatively planned to be included on the album and the rest to be used for B-sides, soundtracks, video games, etc. If all goes according to plan, the album will be issued before year's end. (hed)p.e. have once again changed the name of their upcoming new album. The effort was most recently set to be titled The Big Nothing, but the band have now decided against it and have yet to choose a proper name for it. In related news, the group began mixing the effort last Monday with Steve Thompson (i.e. Metallica, Filter) and John Goodmanson (i.e. Saliva, Wu-Tang Clan). A release in late September through Jive is being planned. Korn sure do love porn. Not only have they cast adult film superstar Jenna Jameson in their upcoming video "Here to Stay," but bassist Fieldy's little sister Mandi has peeled down for an X-rated web site. To make matters creepier, it's been rumored that Mandi posed for the prurient pics on the couch of Fieldy's L.A. abode. My Ruin will be releasing a 26-track anthology entitled "Blasphemous Girl" through Snapper Music on June 24th in the U.K. The set is comprised of tracks taken from the bands previous releases. Blabbermouth.net reports: Slipknot have issued a statement in response to the recent attempts by the European media to link them to the German school massacre carried out by alleged Satanist Robert Steinhaeuser, who shot dead 13 of his teachers, two teenagers and a policeman at his old school in Erfurt in Germany last month. The statement reads as follows: "First off, our deepest sympathies to the victims and their families who have suffered this senseless act of violence. Second, it is ludicrous to place the blame on our band or any other form of music. Slipknot does not have a song called 'School Wars', we have never written a song called 'School Wars', and we certainly would never encourage people to kill others. We are a blanket of hope for our kids, not a scapegoat for attacks like this, and while we send our most sincere condolences to those affected by this, we will not take responsibility. "Once again, we send our prayers to the families of the victims. Thank you."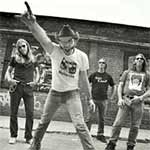 Supersuckers announce some dates: 05/18/02 In Store Show 4pm @ Borders 1727 Walnut Street Philly, PA
05/18/02 Philadelphia, PA Trocadero
05/19/02 Baltimore, MD Fletcher's
05/20/02 Carrboro, NC Cat's Cradle
05/22/02 Atlanta, GA Echo Lounge
05/23/02 In Store Show 5pm @ Tower 2400 West End Ave, Nashville, TN
05/23/02 Nashville, TN Exit/In


Guitarist George Lynch and bassist Jeff Pilson (both ex-Dokken) have set LP as the name of their much-anticipated collaboration, and are currently finishing up work on its 13-song debut CD, and will be shopping around for a record deal, with the hopes of issuing the as-yet-untitled CD in late 2002.

Queensrÿche vocalist Geoff Tate has posted a low-quality MP3 of the track "Off The TV," taken from his upcoming self-titled solo debut due out June 25th, at GeoffTate.com. Also, The Geoff Tate Band has lined up the following live dates: 06/22/02 Seattle, WA Sky Church
06/26/02 Denver, CO Gothic
06/27/02 Omaha, NE Ranch Bowl
06/29/02 Bottineau, ND Festival Show
07/05/02 St. Louis, MO Quest
07/07/02 Chicago, IL House Of Blues

More dates will be announced shortly.

The Ozzfest date in Milan, Italy, originally scheduled to take place on June 7th, has reportedly been cancelled. As a result, Tool have added a headlining show on June 6th at the Razmataz club in Barcelona, Spain.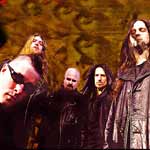 Canada's Annihilator are reportedly planning on filming a DVD in addition to the recording of a live album on the group's current European headlining tour. The projected DVD release will reportedly include live footage filmed during the same show as the live CD, plus approximately 60 minutes worth of additional material (i.e. family stories, interviews, Japanese tour footage, etc.). A 2003 release is expected. Holland's Centurian have been forced to cancel their appearance at "Fuck The Commerce" festival due to a line-up scuffle. Drummer Wim van der Walk states, "I'm really very sorry to let you know that there are big problems in Centurian. After I had a fight with both Jerry [Brouwer] and Oskar [van Paradijs], I have kicked them both out of the band. This will cause some great problems in the future, but there was no other way for me. Especially Jerry has changed into a lazy big fat asshole who thought that he can reach big things by doing nothing; in fact he wants other guys to do all the work while he only takes the good things out of it." He and remaining founding member, Rob Oorthius, will carry on without them. However, all live appearances by Centurian are now cancelled. Episodes of the music/travel television series Music In High Places featuring the Deftones will be released in DVD and VHS formats on August 27th through Image Entertainment. They are documented in Hawaii performing acoustic versions of tracks including "Knife Party," "Digital Bath," "Change," "Headup," "Be Quiet And Drive," and "Around The Fur." The Deftones' DVD also features bonus behind-the-scenes footage and interviews. The Rolling Stones have moved forward the kick-off date for their 2002/2003 tour from September 5th at CMGI Field in Foxboro, MA, to September 3rd at Fleet Center in Boston. The band has also added a show on September 20th at the First Union Center in Philadelphia.
According to Testament's website: Chuck Billy recently went in for a follow-up with his thoracic oncologist and was given a clean bill of health! Though there are few remaining pieces of tumor in his system, blood tests show low numbers in which they feel there is no reason for concern. Chuck's damaged heart valve and vein has healed itself, so he will not have to undergo corrective/replacement surgery. Chuck continues to get stronger everyday and will soon be raring to go! As you've heard, Chuck is working on his side-project with Steve DiGiorgio and Darren Travis. Finland's Funeris Nocturnum are looking at an August release date for their forthcoming full-length Code 666: Religion Syndrome Deceased. Cradle Of Filth are scheduled to enter the studios in England, where the band recorded Bitter Suites To Succubi, in early June. Cradle Of Filth's Lovecraft & Witch Hearts (The Very Best Of Cradle Of Filth) is out now on Music For Nations while Damnation And A Day is expected sometime in 2003. Britian's Cathedral have set Songs Of Praise as the tentative title to their forthcoming seventh full-length album and first for new label Dreamcatcher Records. Medication, Coal Chamber, American Head Charge and 40 Below Summer will team up for a US tour that is scheduled to kick off on June 12th at the House Of Blues in Anaheim, California. Norway's Immortal have found a replacement for departed four-stringer Iscariah in Saroth, a session bassist for Sweden's Pain. "New axeman is Saroth who, in addition to Immortal, also plays bass for Swedish Pain together with Horgh for their live shows. After the successful tour, he's now a permanent member of Immortal," a news post on the Immortal website stated. Currently, Immortal are on tour with Manowar across North America. Metallica's Lars Ulrich will be sitting pretty for a while. The drummer recently sold five paintings by late graffiti-inspired artist Jean-Michel Basquiat, one of which netted him a cool $5.5 million.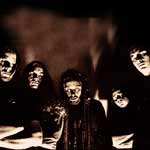 At the Gates' 1995 effort Slaughter of the Soul, got the band talking about the idea of updating the release by including extra material from that era.... therefore, Earache is pleased to announce that in conjunction with the band, Slaughter of the Soul will be getting a 21st Century facelift with the addition of 6 bonus tracks that showcases unreleased material and pays homage to the band's own inspiration. Fates Warning will be releasing a DVD, containing exclusive live footage and rare videos, in October. Also planned are reissues of re-mastered versions of their Night On Brocken and The Spectre Within CDs, complete with bonus tracks and additions to art and booklet. Soulfly have lined up the following European festival gigs during the summer:

07/05/02 Belfort, FRA Eurockéenes
07/06/02 Frauenfeld, SWI Ministry of Rock Festival
07/07/02 Montreux, SWI Montreux Jazz Festival
07/11/02 Paris, FRA La Mutualité
07/12/02 Dour, BEL Dour Festival
07/13/02 London, UK The Lost Weekend
07/14/02 Weert, NETH Dynamo Open Air Festival



Please note the Ozzfest show date changes:

Ozzfest at Shoreline Amphitheatre in Mountain View originally scheduled for Thursday, August 29th has been changed to Sunday, August 25th. Ozzfest at AutoWest Amphitheatre in Sacramento originally scheduled for Sunday, August 25th has been changed to Saturday, August 24th.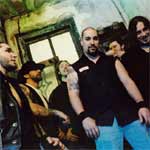 Brand New Sin, who are currently out on the road with Motorhead and Morbid Angel, will perform at two album release parties for their upcoming self-titled debut, due out on June 4th through Now or Never Records. The shows are: 06/06/02 New York, NY Don Hill's
06/08/02 Syracuse, NY Lost Horizon Candiria have pulled off their European tour with Dillinger Escape Plan, citing "conflicting show times, lack of promotion and ultimately a lack of confidence in the tour on the part of the powers behind it" as the reason for the early withdrawal. According to an official statement from the group, "a stalwart attempt by the band to hold fast in London in order to play two scheduled headlining dates sponsored by Kerrang! magazine in London became financially unfeasible and the band was forced to cut their losses and return to New York." Machine Head will perform a "secret" gig at the Highbury Garage in London, UK on July 3rd under the name Ten Ton Hammer. The tickets cost £12 each and are available from Ticketmaster.co.uk. They are also confirmed to play at the Dublin Ambassadors Theatre on July 1st as part of a two-week European tour which will see the band perform select headlining and festival gigs throughout the continent. If you haven't heard it yet, you can check out the Slayer's God Hates Us All in its entirety at Slayer.net. The European release of Skindred's upcoming RCA debut Babylon has been pushed back to June 3rd. In other news, the group will be headlining a U.K. tour with Vacant Stare supporting shortly, and have also been added to the U.K. Ozzfest.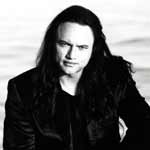 Queensryche's frontman Geoff Tate will be releasing his debut solo album on June 25th through Sanctuary Records. A record release party will be held at the Sky Church at Experience Music Project on June 22nd in Seattle, WA. The event is set to start at 8 PM with an opening band hitting the stage followed by The Geoff Tate Band and closing the evening with a "jam session" featuring Geoff, Michael Wilton and "friends" that I have heard will include a new 'Ryche tune or two. For more info check out Geoff's official website: GeoffTate.com. Steve Morse hasn't started working yet on Major Impacts 2. The concept hasn't been fully explored yet, so Steve isn't sure of the exact direction of the album. The album title may change as well, more details as they become available. This won't be available until earlier in 2003. Steve will be recording with Deep Purple in August of 2002 for a new album, so it may be some time after this he begins recording his new solo record for Magna Carta. Magellan's Trent Gardner has written an album, Hundred Year Flood, dedicated to his brother, Jack, killed in Vietnam in 1966. "The Great Goodnight" is a very personal account of Trent's memories, told in his progressive rock style in an epic 34 minutes. The album is to be released September 10th, 2002. Terry Bozzio (ex-Missing Persons) and Billy Sheehan (ex-Mr.Big) are collaborating on a project together called Nine Short Films. Bozzio will handle: Drums, tuned percussion, keyboard synthesizers, guitar live, synth. solos, vocals and lyrics. Sheehan will do: All basses, baritone rhythm, guitars, lead guitar solo on "Edge of a Circle." Look for this album in the summer of 2002 through Magna Carta Records.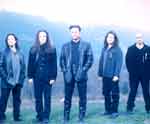 Queensrÿche has reported at Queensryche.com that guitarist Kelly Gray is no longer in the band. No details were given, nor has a replacement been announced, although we reported earlier the possibility of Chris DeGarmo rejoining the group. More details will be announced in the coming weeks.

Anthrax have officially signed on with Sanctuary Records and are currently finishing up the vocals for their new CD, We've Come For You All, before beginning to mix the effort for a late September/early October release. An as-yet-undetermined single will likely be issued a month earlier. Ozzy Osbourne will appear at the June 3rd concert at the Queen of England's Concert at Buckingham Palace to sing the Sabbath classic "Paranoid." Other acts performing at the event include Paul McCartney, Eric Clapton, and Rod Stewart. The MTV Spotlight on Shadows Fall will run Wednesday, May 15th & Thursday, May 16th. Check out MTV.com for more info. Plus you can download the feature if you miss it on the air. Dee Snider (ex-Twisted Sisted) and his current touring band – drummer AJ Pero (ex-Twisted Sister), guitarist Dan McCafferty, drummer Tony Palmucci, and bassist Freddy Villano -- have lined up the following dates: 06/14/02 TBA (Possibly NJ)
06/15/02 Hartford CT The Webster Theatre
06/21/02 Farmingdale, NY The Downtown
06/22/02 Richmond, VA Innsbrook Pavilion

Hughes Turner Project (HTP), the collaboration between vocalist Glenn Hughes (ex-Deep Purple/Black Sabbath) and singer Joe Lynn Turner (ex-Rainbow/Deep Purple), are currently in the middle of a highly-successful Japanese tour, during which the duo are expected to record a live album for a late 2002/early 2003 release.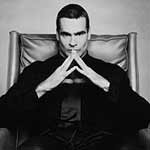 Two Rollins Band shows recorded at Chicago's Metro in March will surface on a double-live album titled The Only Way to Know for Sure, which hits shelves June 25th. The 28-track LP also includes three videos and photos as bonus material. Dream Theater drummer Mike Portnoy has once again swept the Modern Drummer magazine polls by taking the "Best Progressive Rock Drummer" award for the eighth year in a row, in addition to coming in at top in the "Best Clinician," "Best Educational Video/DVD," and "Recorded Performance Of The Year" categories. Speed monsters Berzerker are currently recording in Australia their latest effort, Dissimulate, which is due out through Earache Records on August 26th, 2002. Engine -- featuring vocalist Ray Alder (Fates Warning), bassist Joey Vera (Armored Saint), guitarist Bernie Versailles (Agent Steel) and drummer Pete Parada (Face To Face) -- will perform the following west coast dates in support of their Metal Blade release, Superholic, due out on May 21st: 06/21/02 Sacramento, CA The Roadhouse
06/25/02 Santa Ana, CA The Galaxy Theatre
06/26/02 San Diego, CA Brick By Brick
06/29/02 Las Vegas, NV Pink E's

In September 2001, Century Media threw a bash at the Roxy in Hollywood, CA to celebrate it's 10th anniversary… The sold-out show featured performances from Scar Culture, Eyehategod, Shadows Fall, Skinlab, Nevermore and Strapping Young Lad. The show went so well that Century Media will release a DVD featuring two live songs from each band, as well as candid backstage footage of all the bands. Look for the DVD to come out sometime this fall.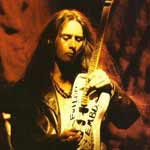 Default has been added to Jerry Cantrell's tour, which also includes Nickelback. The last-minute addition of Default is due to their cancellation of their tour with Creed, on account of vocalist Scott Stapp's car accident. Bantam Books will publish "The Osbournes Unf***Ingauthorized," about Ozzy Osbourne and his family. The book will go on sale on July 23rd and retail for exactly $8.95. Ill Niño have lined up the dates for their headlining trek with Mushroomhead and Flaw in tow: 05/28/02 London, UK Mean Fiddler
06/11/02 Leicester, UK Princess Charlotte
06/12/02 Newport, UK TJ's
06/13/02 Portsmouth, UK Wedgewood Rooms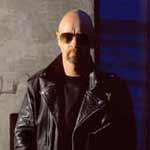 Rob Halford has posted the following message at robhalford.com: "A big screaming hail to all the Metalheads that will attend the killer festivals that the Halford band will attack this summer in Europe. We are returning with a vengance to roar live through a blistering set list containing all the great moments from my life in metal, including material from the brand new Halford band's metal masterpiece Crucible. Get your devil tuning forks primed and ready… the Metal God is back!!"

Powerman 5000 have finally replaced bassist Dorian Heartsong (now with The Flying Tigers), who left the group last October. The new bassist's name is Sigve, but everyone calls him "Siggy," according to frontman Spider One. They are preparing to enter the studio to begin recording the follow-up to their platinum 1999 album, Tonight the Stars Revolt!, for a late 2002 release through Dreamworks Records. Phil Campbell of Motorhead will be joining one of LA's newest bands, Dark32, as they perform live on Thursday May 23rd, at 9:00pm at the Coconut Teaser on Sunset Blvd in Hollywood. Phil contributed guitar tracks to Dark32's upcoming CD. Hatebreed's track "I Will Be Heard" will be featured in the upcoming film xXx, which is due out in theaters on August 2nd. They have announced the dates for their upcoming "Core Across Canada" Tour which features Ensign, Figure Four and others: 05/31/02 Vancouver, BC Croatian Cultural Centre
06/02/02 Calgary, AB Warehouse
06/03/02 Edmonton, AB The Rev
06/04/02 Regina, SK The Exchange
06/05/02 Winnipeg, MB Le RendezVous
06/06/02 Thunder Bay, ON Apollo
06/08/02 London, ON Embassy
06/09/02 Guelph, ON Trasheteria
06/10/02 Toronto, ON Opera House
06/11/02 Ottawa, ON Barrymore's
06/12/02 Montreal, QC Spectrum
06/13/02 Quebec City, QC L'Anti

All That Remains (featuring ex-members of Shadows Fall and Scattered Remnants) have amicably parted ways with guitarist Chris Bartlett and are currently looking for a replacement. Anyone interested should possess "lead abilities" but also be a good rhythm player, and must be local to the Western Massachusetts area or be willing to relocate. For more information, contact [email protected].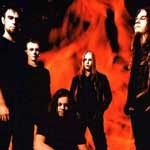 Sweden's In Flames have been confirmed for the following summer European festivals: 06/06/02 Wiener Neustadt, AUS Rock The Nation
06/08/02 Budapest, HUN Summer Rocks
07/03/02 Athens, GRE Rockwave

Check out photos of Danzig's "Wicked Pussycat" video shoot, which is being edited right now. There will be two versions: one for an 18 and over crowd, and one for a general release. Ozzy Osbourne was honored with a Prism Award (by the Entertainment Industries Council) on Thursday, May9th in Los Angeles for showing an accurate depiction of drug, alcohol, or tobacco addiction in his song "Junkie," from 2001's Down to Earth. Slipknot will not commence work on the follow-up to Iowa until early next year, according to vocalist Corey Taylor… A summer 2003 release through Roadrunner Records is expected. In the meantime, the group will perform at several European festivals in August, including the UK's Reading and Leeds festivals, and Germany's Off Limits festival.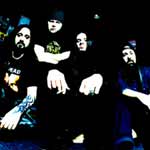 Century Media Records has announced all the dates (city-wise) for the upcoming Superjoint Ritual, Skinlab and Speedealer tour: 06/07/02 Atlanta, GA The Masquerade
06/08/02 Washington, DC 9:30 Club
06/09/02 Philadelphia, PA The Trocadero
06/11/02 Worcester, MA The Palladium
06/12/02 New York, NY The World
06/13/02 Pittsburgh, PA Metropol
06/15/02 Detroit, MI Harpo's
06/17/02 Chicago, IL House Of Blues
06/19/02 Minneapolis, MN The Quest
06/20/02 Denver, CO TBA
06/23/02 San Francisco, CA TBA
06/24/02 Los Angeles, CA TBA
06/25/02 TBA
06/27/02 San Antonio, TX TBA
06/28/02 Dallas, TX TBA
06/29/02 Houston, TX TBA
06/30/02 New Orleans, LA TBA

All the currently-undisclosed venue details will be announced shortly.

The Pretenders have been confirmed as the opening act for the first show of the Rolling Stones World Tour, which is scheduled for September 5 at CMGI Field in Boston. Past openers have included Guns N' Roses.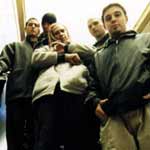 40 Below Summer report: "We have pulled out of the Static-X tour. We're very sorry to disappoint all of our fans who were anxious to see us, but we need to take time off in order to work out some unresolved issues. We hope you guys will understand. The two things that motivate us to be in this crazy business is the love of making music and the love of our fans. We'll be back with you soon. As long as our fans are here for us... we'll be here for them. Peace to all of you!"

Mudvayne are hoping to enter a studio by July with producer David Bottrill (Tool, Peter Gabriel) to record the follow-up to 2000's L.D. 50. The as-yet untitled follow up is expected to be released late this year or early next. The Streetwalkin' Cheetahs will play one last Stateside gig before heading out on their European tour on May 23rd (which begins May 24th in Brussels) at the Garage in Silver Lake, CA on May 18th. This is the band's first official hometown show in over 4 months, as they have been touring the U.S. in support of their new rarities album, Guitars, Guns and Gold. When they return from Europe, they will begin work on their new studio album Gainesville. Ted Nugent has endorsed the sport of hunting, and now he's nurturing the art of gourmet cooking by issuing Kill It and Grill It, a practical guide to cornering, exterminating, gutting, cooking and eating wild animals. Recipes include maple-bourbon wild boar, barbecue black bear and sweet and sour antelope. Joe Satriani will play the following shows (no support act has been announced):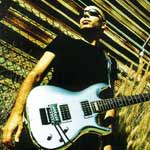 07/01/02 Sofia, BG National Palace of Culture
07/02/02 Thessaloniki, GR Forest Theatre
07/03/02 Athens, GR Lycabertus Theatre
07/05/02 Rome, IT Valle Guilia
07/07/02 Montreux, CH Jazz Festival
07/08/02 Paris, FR Olympia
07/09/02 Nurnberg, DE Serenadenhof
07/10/02 Vienna, AT Planet Music
07/12/02 Warsaw, PL Congress Hall
07/13/02 Berlin, DE Universal Hall
07/14/02 Tuttlingen, DE Honberg Festival
07/15/02 Hamburg, DE Fabrik
07/16/02 Amsterdam, NL Heineken Music Hall
07/18/02 London, GB Shepherds Bush Empire
07/19/02 Birmingham, GB Academy
07/20/02 Manchester, GB Apollo
07/21/02 Dublin, IE Red Box
08/10/02 Los Angeles, CA US Greek Theatre
08/30/02 Detroit, MI US Pine Knob
09/14/02 New York, NY US Jones Beach

This week, Demon start remastering all 7 albums after The Plague, some of which will contain bonus tracks as well. These should be available by Oct. 2002. Even better news for America, The WHOLE Demon Catalogue of TWELVE Studio albums will be available for the first time on Domestic release in Sept./Oct. 2002 as well. Ozzy Osbourne will have a cameo role in the upcoming Austin Powers In Goldmember, which hits theaters July 26th. Ozzy filmed his scene in his Beverly Hills residence last week.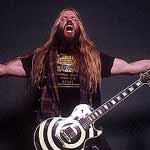 You can download the Zakk Wylde-penned unreleased Steel Dragon track "Crown Of Falsehood," originally intended for the Rock Star soundtrack, from blacklabelsociety.net. The song features lead vocals courtesy of vocalist Jeff Scott Soto (ex-Yngwie Malmsteen). Queensrÿche will issue a DVD-Audio version of Empire on July 30th through EMI. This very special edition will include a brand new, never-before-seen interview with vocalist Geoff Tate and ex-axeman Chris DeGarmo, which took place in March of 2002, videos for "Jet City Woman" and "Silent Lucidity," complete lyrics in synch with the music, biography and discography. A very reliable source has told KNAC.COM that DeGarmo will rejoin Queensrÿche in the near future, although it is just a rumor at this time. Stephen Pearcy is still locking in dates for the continuation of the "Social Intercourse Tour." Stephen will be bringing a special guest to open the shows. More info coming soon.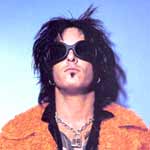 A reliable source tells KNAC.COM that Josh Todd of Buckcherry is jamming/writing here in Los Angeles with Nikki Sixx (Motely Crue), Slash and Steve Gorman (ex-Black Crowes) to form a "supergroup." It's only rumored right now, but time will tell!

Manowar, in support of their upcoming album, Warriors of the World due out June 4th, will tour with Catastrophic and Havochate: 05/07/02 Phoenix, AZ Cajun House
05/08/02 Los Angeles, CA The Palace
05/09/02 San Francisco, CA The Pound
05/10/02 San Francisco, CA The Pound
05/11/02 Portland, OR B-Complex
05/12/02 Seattle, WA Graceland
05/14/02 Denver, CO Ogden Theatre
05/17/02 Cleveland, OH Peabody's (with Bludgeon)
05/18/02 Worcester, MA The Palladium (New England Metal Festival)
05/19/02 Montreal, Canada The Spectrum
05/21/02 Toronto, Canada The Opera House
05/22/02 Long Island, NY Vanderbilt's
05/24/02 Brooklyn, NY L'Amour
06/01/02 Zlin, Czech Republic MANOWAR LIVE
06/02/02 Pilsen, Czech Republic MANOWAR LIVE
06/06/02 Banska, Bystrica, Slovakia Open Air Theatre
06/07/02 Budapest, Hungary Summer Rocks 2002
06/09/02 Milan, Italy Gods of Metal Festival
06/29/02 Roskilde, Denmark Roskilde Festival
07/13/02 Lorca, Spain Lorca Rock Festival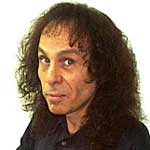 Dio vocalist Ronnie James Dio will participate in a live chat hosted by America Online on Wednesday, May 22nd at 9:00 PM EST. Dio will be answering fans' questions about his May 21st release of Killing The Dragon on Spitfire Records as well as his upcoming tour with Deep Purple And The Scorpions. Dark Tranquillity's latest CD, Damage Done, will be available on July 22, 2002 through Century Media. DC4, featuring guitarist Jeff Duncan (Armored Saint), shot a video for the track "Playing House," from the band's Rising Sun/Zomba release Volume 1, on Saturday, May 4th at Raleigh Studios in Hollywood, California. The upcoming Ramones tribute CD, We're A Happy Family, is being produced by Rob Zombie and guitarist Johnny Ramone for an August release through DV8/Columbia Records. Among the tracks completed for the album so far are: Marilyn Manson - "The KKK Took My Baby Away"
Motorhead - "Rockaway Beach"
Static-X - "Gimme Gimme Shock Treatment"
Billy Corgan - "I Want You Around"
Rob Zombie - "Blitzkrieg Bop"

Bassist David Ellefson (ex-Megadeth) has posted the following message at DavidEllefson.com: "I'm excited to announce my new music production company designed to develop and sign bands. All styles are welcome, and if you think you've got what it takes, I'd love to hear your demo or CD. Please include your contact info and send to: Ellefson Music Production
8776 East Shea Blvd.
Scottsdale, AZ 85260
USA

Please note that this is not a fan mail box, so letters will not be answered and CDs will not be returned."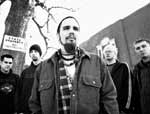 Killswitch Engage's live performance of their track "Life To Lifeless" at this past April's "New England MetalFest" has been posted online, you can check it out Roadrunnerworld.com. Their forthcoming Roadrunner/Island/Def Jam debut Alive Or Just Breathing? is due out in stores on May 21st. According to Tool's official web site at Toolband.com, Tomahawk (featuring vocalist Mike Patton) will support them at least a few dates. A complete itinerary will be announced soon. The Flying Tigers (featuring ex-Powerman 5000 bassist Dorian Heartsong) will support Tommy Lee from May 24th through June 18th. Headstrong will support Tommy Lee on the rest of the tour: 06/21/02 SLC, UT Saltair
06/22/02 San Francisco, CA Slim's
06/23/02 Portland, OR Radio Show
06/24/02 Vancouver, BC The Rage
06/25/02 Seattle, WA The Showbox
06/27/02 Los Angeles, CA House of Blues
06/28/02 Los Angeles, CA House of Blues
06/29/02 Las Vegas, NV House of Blues
06/30/02 San Diego, CA Canes Bar & Grill
07/03/02 Dekalb, IL Otto's
07/04/02 Milwaukee, WI Summerfest
07/05/02 Minneapolis, MN Quest Club
07/06/02 Kansas City, MO Radio Show
07/07/02 Omaha, NE Radio Show
07/08/02 Chicago, IL House of Blues
07/10/02 St. Louis, MO Pops
07/11/02 Columbia, MO The Blue Note
07/12/02 Oklahoma City, OK Diamond Ballroom
07/13/02 Lubbock, TX The Pavilion
07/15/02 Corpus Christi, TX Party on the Patio
07/16/02 McAllen, TX Villa Real
07/18/02 El Paso, TX Club 101
07/19/02 Phoenix, AZ Cajun House
07/20/02 Anaheim, CA House of Blues

Saliva have finished pre-production work on their third album and will enter the studio with producer Bob Marlette (Alice Cooper, Black Sabbath) later this month to record Back Into Your System, which is due in mid-August. Blabbermouth.net reports: Pantera frontman Philip Anselmo has once again shot down the rumors that he is planning on leaving the band prior to the recording of the group's next studio CD. In an interview conducted last Sunday before Down's show at Odeon in Cleveland, Anselmo told WMMS' The Metal Show that "I'm not an ex-member of Pantera by any means. I'm still in Pantera. So when we get together, we'll get together. I'm sure we'll have some things to discuss and some plans of attack to work out, but other than that, I'm laying it to rest right here --I'm still in Pantera as we speak."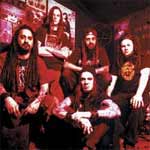 And speaking of Phil Anselmo, his other project, Superjoint Ritual, will tour with openers Skinlab and Speedealer. The confirmed shows so far are: 06/07/02 Atlanta, GA The Masquerade
06/08/02 Washington, DC 9:30 Club
06/09/02 Philadelphia, PA The Trocadero
06/11/02 Worcester, MA The Palladium
06/12/02 New York, NY The World
06/13/02 Pittsburgh, PA Metropol
06/15/02 Detroit, MI Harpo's
06/17/02 Chicago, IL House Of Blues

Last night, Metallica's Lars Ulrich and Kirk Hammett, as well as Van Halen's Michael Anthony, joined Sammy Hagar & The Waboritas onstage at the Fillmore in San Francisco. To see exclusive photos of the guys jamming and rehearsing in preparation for last night's performance, go to metallica.com. Ozzy Osbourne and family have signed a $3 million publishing deal with Pocket Books, an imprint of Simon & Schuster, for the world rights to a paperback tie-in to The Osbournes, due to be published in November, followed by a hardcover family memoir due in the spring.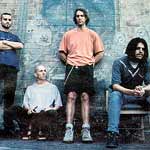 Tool have announced the following headlining dates in July:

07/11/02 Bakersfield, CA Centennial Gardens Arena
07/12/02 Oakland, CA Oakland Coliseum
07/13/02 Sacramento, CA Arco Arena
07/15/02 Los Angeles, CA The Forum
07/17/02 El Paso, TX The Coliseum
07/18/02 Tuscon, AZ Tucson Convention Center Arena
07/19/02 Las Vegas, NV Thomas & Mack Center
07/20/02 Salt Lake City, UT E Center
07/21/02 Denver, CO Pepsi Center

More dates will be announced soon.

Yesterday, on the Howard Stern show, Sammy Hagar and David Lee Roth flipped a coin to see who would close the opening night in Cleveland on their co-headlining tour… Roth won the toss. Skew Siskin's Waste Your Youth (the working title for the new album) will contain fourteen songs in all, including: "Fuck Too Much," "White Trash," "Jesus Of Cool," "We Hate," "All Fired Up," "Shake Me," "I'm The Goddess," "Girl On A Mission" and "2 Much 4 U." The album is expected for release in October 2002. The recently reunited Hanoi Rocks, featuring original vocalist Michael Monroe and guitarist Andy McCoy, have lined up the following live gigs during the coming months: 05/24/02 Helsinki, FIN Tavastia Club
06/04/02 Stockholm, SWE Klubben
06/05/02 Gothenburg, SWE Sticky Fingers
06/08/02 Sölvesborg, SWE Sweden Rock
06/21/02 Kouvola, FIN Party Planet 2002
07/07/02 Turku, FIN Ruisrock
08/04/02 Vantaa, FIN Ankkarock
09/06/02 Jerez de la Frontera (Andalucia), SPA Serie Z Festival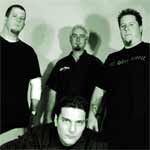 40 Grit will soon begin recording their sophomore album, which is scheduled to take place in June. The band has written roughly 24-25 songs to choose from for the as-yet-untitled effort, which will be released through Metal Blade Records at the end of the year. Legendary drummer Carmine Appice jumped on stage with Motorhead at a recent NY gig at WWF The World. Check out the audio/video of Carmine jamming on "Going To Brazil" at imotorhead.com, under "latest news". Agnostic Front have postponed their Canadian tour until the end of July, due to difficulties crossing the border. Anvil entered the studio on Monday, May 6th to begin recording the group's new CD, Still Going Strong, anticipating a late summer release. Korn will headline a New York festival set for June 8 at Jones Beach in Wantagh, Long Island, which will also include P.O.D. , Incubus, Papa Roach, System of a Down, the Strokes, Hoobastank and 3rd Strike. Chevelle will release their second album, appropriately titled Wonder What's Next, on August 27th, just as they come off the Ozzfest tour.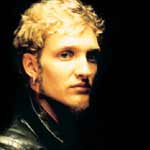 The King County Medical Examiner's Office issued a death certificate for Alice In Chains vocalist Layne Staley, stating that his death resulted from "an acute intoxication due to the combined effects of opiate (heroin) and cocaine" called among other terms, "speedball," "dynamite" and "murder one." The death was classified as "accidental."

Chat with Sharon & Kelly Osbourne today at MSN at 7:30PM (ET) / 4:30PM (PT). Rob Zombie will be a guest star on MTV's Andy Dick Show next Saturday night May 11th at 9:30pm. The Melvins will be playing a free show on Thursday, May 9th at Amoeba Records store in Hollywood, California at 7:00 PM. As a result of a dispute with the band's "record company" over tour support issues, Black Label Society will not playing at the Holland stop of the European Ozzfest trek, which is scheduled to take place on June 1st in Nijmegen. They are still expected to take part in the remainder of the European Ozzfest tour.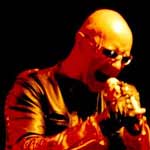 Rob Halford has been filmed selling smut behind the counter of a Santa Monica adult book store… for an upcoming movie, Spun, which stars Mickey Rourke, Brittany Murphy and Jason Schwartzman. Scorpions add some European tour dates: 07/03/02 Stuttgart Germany Schleyerhalle
07/05/02 Luxembourg Luxembourg
07/06/02 Luxembourg Luxembourg Marktplatz
07/08/02 Berlin Germany Gendarmenmarkt (hed)p.e.'s upcoming new album, The Big Nothing is near completion and is expected to be released through Jive in late July/ early August. In the meantime, the band have announced the following dates: 06/13/02 Hollywood, CA The Key Club
06/15/02 Anahiem, CA The House Of Blues
More shows will be announced shortly. Stone Temple Pilots just wrapped up their Spring Tour, hitting sixteen cities in three and a half weeks. View photos here: StoneTemplePilots.com. Also, The Family Values Live CD is in stores today, which includes live tracks from STP, Static-X, Linkin Park, and Staind.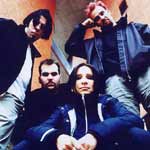 Guano Apes recently completed tracking six new songs during two separate recording sessions for their forthcoming third full-length CD, due in late 2002. Eddie Van Halen has posted the following update on Van Halen.com: I know I promised I'd get back to you and I'm sorry for the delay but I wanted to let you all know that I've just gotten a 100% clean bill of health - from head to toe. I wanted to share the good news with you immediately. And of course, I thank you all for all your good wishes and prayers along the way. Now it's time to really get back to the music and fun.....so party on and you'll be hearing from us very soon. All my love, Eddie The full track listing for Iron Maiden's upcoming Rock In Rio DVD, due through Sanctuary-Safe on June 10th, is as follows: 01. The Wicker Man
02. Ghost Of The Navigator
03. Brave New World
04. Wrathchild
05. Two Minutes to Midnight
06. Blood Brothers
07. Sign Of The Cross
08. The Mercenary
09. The Trooper
10. Dream Of Mirrors
11. The Clansman
12. The Evil That Men Do
13. Fear Of The Dark
14. Iron Maiden
15. Number Of The Beast
16. Hallowed Be Thy Name
17. Sanctuary
18. Run To The Hills In other Maiden news, vocalist Bruce Dickinson and his touring band -- which will reportedly consist of guitarist Al Dickso (ex-Skunkworks), guitarist Pete Friesen (ex-The Almighty/Alice Cooper), bassist Chris Dale (Sack Trick), and drummer Robin Guy (Sack Trick) -- will play the following shows: 06/08/02 SWE Sweden Rock Festival
07/06/02 BEL Graspop Metal Festival
07/14/02 FIN Tuska Metal Festival
08/02/02 GER Wacken Open Air The rescheduled G3 Mexican dates, featuring performances by Joe Satriani, Steve Vai (with assistance from Billy Sheehan), and Dream Theater's John Petrucci, are as follows: 05/15/02 DF, MEX Auditorio Nacional Mexico City
05/17/02 Monterrey, MEX Auditorio Coca-Cola Parque Fundidora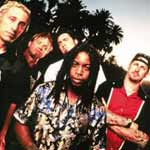 The first-ever Locobazooka Tour, consisting of Sevendust, Filter, Gravity Kills, Audiovent, Nonpoint, Reveille, and Mushroomhead, is due to kick off on June 27th in Milwaukee, Wisconsin. The confirmed dates so far are as follows: 06/27/02 Milwaukee, WI Milwaukee Summerfest
06/28/02 Ft. Wayne, IN Hilgers Farm
06/29/02 Green Bay, WI Humboldt Haus Park
06/30/02 LaCrosse, WI Rockin The Ridge Amph
07/03/02 Biloxi, MS Mississippi Coast Coliseum
07/05/02 Hardeeville, SC Hardeeville Motor Speedway
07/06/02 Augusta, GA Exchange Club Fairgrounds
07/07/02 Jacksonville, NC Coastal Plains Raceway
07/14/02 Rome, NY Griffiss Business & Tech Park
07/20/02 Pecatonica, IL Winnebago County Fairgrounds
07/21/02 Council Bluffs, IA Westfair Amph Launch.com reports: Disgraced glam rocker Gary Glitter looks like he'll have to find a new place to "Rock And Roll.'' Following a campaign by Cambodian Minister Of Woman's Affairs Mu Sochua, the country's officials are planning to deport Glitter (real name Paul Francis Gadd) from the city of Phnom Phen, where he has been renting an apartment since his 1999 conviction for child pornography in his native England. Officials have confiscated Glitter's passport and are awaiting final confirmation of the conviction from Interpol. Cambodia is trying to clean up its image of being a vacation spot for pedophiles, who come to the country because of its active underage sex industry and, until recently, weak law-enforcement practices.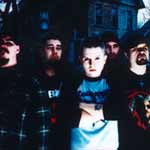 Hatebreed have issued the following statement officially announcing the departure of guitarist Lou "Boulder" Richards from the group: "Lou 'Boulder' Richards has left the band. We had some of the best times of our lives and things have been going really well but his heart just wasn't in it anymore and we totally understand & support his decision to move on with his life. He had 6 great years with us and we feel that he is irreplaceable, so we will remain a 4 piece. We wish him the best."

Skinlab have posted an audio preview of their upcoming album reVoltingRoom on their official website: skinlab1.com. The effort is due out in stores on May 28th through Century Media. Check out Skid Row's title track off their upcoming album, Thick Is The Skin at their website: skidrowonline.com. They also have the following gigs lined up: 05/15/02 Slidell, LA The Asylum
05/16/02 Memphis, TN Hard Rock Café
06/28/02 Mount Carbon, PA GoodFella's
07/11/02 Windsor, Canada The Ottawa Bar People magazine's "50 Most Beautiful People" list this year will include Mom-and-Manager extraordinaire, Sharon Osbourne. The magazine says Ozzy's wife has "great skin," among other attributes.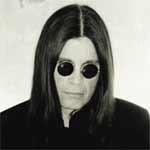 Ozzy Osbourne was acknowledged by President George Bush at the White House… While giving a prepared speech, he paused to let Ozzy know, "My mom loves your stuff," to which Ozzy stood up on a chair and waved to the cheering crowd. Bush then jokingly decided, "Okay, Ozzy… Might have been a mistake." The Osbournes were present at the White House dinner by invitation from Fox News' Greta Van Susteren, a huge fan of The Osbournes. And in other Osbourne news… their missing Pomeranian, Pipi has returned safely home after it's sudden disappearance months ago, A brand new Metallica tribute CD is due to be released through World War III Records shortly, featuring the following track listing: 01. Prototype - "Battery"
02. Powergod - "Motorbreath"
03. Division - "Creeping Death"
04. Infamy - "Disposable Heroes"
05. Lowgear - "The Thing That Should Not Be"
06. Imagika - "Four Horsemen"
07. Technocracy - "Ride The Lightning"
08. Reactor - "Seek & Destroy"
09. Pro-Fe-Cia - "Fade To Black"
10. Exiled - "Metal Militia"
11. Deathomen - "No Remorse"
12. Mission66 - "Wherever I May Roam"
13. Enraged - "Master Of Puppets"

Metallica vocalist/guitarist James Hetfield, guitarist Kirk Hammett and drummer Lars Ulrich have returned to their Northern California studio on May 1st to resume work on the band's eighth studio album. Departed bassist Jason Newsted has not been replaced yet. Queens Of The Stone Age have set August 13th as the release date for their upcoming album, Songs For The Deaf.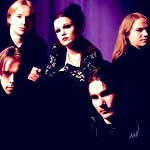 Nightwish will tour with openers Charon and After Forever, which is scheduled to kick off on August 20th in Antwerp, Belgium. The confirmed dates are as follows: 08/20/02 Antwerpen, BEL Hof Ter Lo
08/22/02 Dortmund, GER Westfalenhalle 2
08/23/02 GER Summer Breeze Open Air
08/24/02 Wien, AUS TBA
08/27/02 Hamburg, GER Grosse Freiheit
08/28/02 Amsterdam, NETH Paradiso
08/30/02 Barcelona, SPA Razzmatazz 1
08/31/02 Bergara, SPA Sala Jam
09/02/02 Paris, FRA Elysee Montmartre
09/03/02 Köln, GER Live Music Hall
09/04/02 Tilburg, NETH O13
09/06/02 Berlin, GER Columbiahalle
09/07/02 Leipzig, GER Haus Auensee Nightwish will tour with bassist Marco Hietala, who was recently fired by his current band, Sinergy. Hietala was temporarily filling in on bass for Nightwish, and instead of resuming his touring duties with Sinergy, he decided to continue touring with Nightwish, in which case he was permanently discharged from the band. Nevermore will play a few dates on the Vans Warped Tour this year – making them the first traditional metal band ever to perform on this tour. Sixty Watt Shaman have recently completed work on Reason To Live, their sophomore full-length for Spitfire Records, which is due out August 2002. Upcoming Blind Guardian tour dates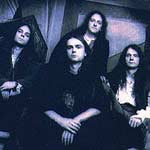 05/07/02 Stuttgart, Germany Congresszentrum B
05/08/02 Bremen, Germany Aladin
05/17/02 Saloniki, Greece Ydrogeios
05/18/02 Athens, Greece Club Rodon
05/19/02 Athens, Greece Club Rodon
05/24/02 St. Petersburg, Russia Yubileyniy
05/25/02 Moscow, Russia Druzhba
05/29/02 Lyon, France Rail Theatre
05/31/02 Barcelona, Spain Razzmatazz
06/01/02 San Sebastian, Spain Anoeta
06/02/02 Avilés, Spain Quattro
06/04/02 Madrid, Spain Macumba
06/05/02 Granada, Spain La Industrial Copera
06/06/02 Valencia, Spain Republicca
06/09/02 Milan, Italy Gods of Metal Festival Gods of Metal
06/10/02 Paris, France Elysee Montmartre

Jerry Cantrell's latest single "Anger Rising" off his upcoming album, Degradation Trip, has been posted online as an MP3, you can check it out at Roadrunner Records. The album is due out in stores on June 18th.

Cold are set to tape a performance of their latest single, "Gone Away," on Last Call With Carson Daly on May 14th. An exact airdate is expected to be announced shortly.