VANDENBERG'S MOONKINGS Vandenberg's Moonkings


By Damian J. Cousins aka "The Maestro", Dallas Contributor
Thursday, April 3, 2014 @ 9:20 AM


| | | |
| --- | --- | --- |
| | | |
VANDENBERG'S MOONKINGS
VANDENBERG'S MOONKINGS
Mascot Records





After nearly two decades Adrian Vandenberg is back with his new group VANDENBERG'S MOONKINGS. But this is far from a solo effort. This is a BAND in every sense of the word. You can hear everyone's contributions clearly and there is an unbridled enthusiasm on each and every one of these tracks that is downright contagious. I'm given to understand that Mr. Vandenberg recruited a group of young bucks for this album and that also comes through in the way these boys play with so much piss and vinegar. But at the same time vocalist Jan Hoving sounds like a 70's Rock God and his delivery is comparable to that of a seasoned veteran.

On opener "Lust And Lies" bassist Sem Christoffel gets the party started before he's joined by Martin Nijen Es on the drums and the classic rock tones of Vandenberg's guitar for a rollicking number that says, "Let's do this!". We are also treated to the first of many perfectly executed solos that opt for fluid technique over mile-a-minute fretwork. "Close To You" is something I could imagine bumping in my Mom's old '78 Thunderbird driving into Brooklyn, the sweet sounds coming from the 8-Track player. There's an AC/DC meets early BLACK CROWES feel to "Good Thing", which leads us into a stunningly beautiful acoustic guitar ballad, "Breathing". This is without a doubt one of the album's best songs, and if this is what we can expect in future, sign me up. The orchestration is understated, never overpowering as well.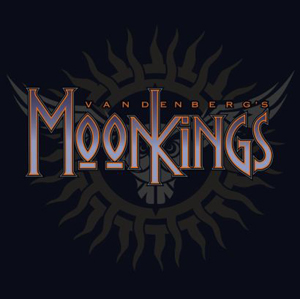 The further I get into this record the more I keep thinking to myself, "Dammit Adrian, why the hell were you gone so long??" especially when the straight-ahead rockers "Steal Away" and "Line Of Fire" come on back-to-back. I can't say enough about Hoving's vocals, this guys has got it, man. And you can really feel the vintage vibe when he sings "Out Of Reach", Jeezus!! And just when I think this band can't raise my spirits any higher along comes "Feel It". Where in the name of Almost Famous has this song been all my life? The mandolin is such a killer touch too, wow!! And this is followed up by the sexy groove of "Leave This Town". You noticing a trend here? Nothing bad to say so far. Guess what? There won't be. "Leeches" is chock full 'o tasty licks and a not-so-subtle message to all the backstabbers and hangers-on out there.
"One Step Behind" has a nice familiar feeling to it, like a favorite blanket or an old t-shirt; you put it on and can't help but smile at its comfort. You know you have one or both, we all do. We shift into high gear one last time for "Nothing Touches", a song that pays homage lyrically AND musically to the greats who came before us, and whose music will be vital long after we're dead and gone. A nice inclusion is a newly-recorded version of "Sailing Ships" with David Coverdale 25 years after it first appeared on WHITESNAKE's Slip Of The Tongue album. It closes out the album in fine fashion, and it's great to hear these two play together again.
Welp. Here's what we know: Adrian Vandenberg was gone, and now he's back with an unbelievable band and an album that's gonna knock EVERYONE on their asses. I hope and pray that VANDENBERG'S MOONKINGS not only tours the States, but decides to give us more music, because this group of guys is WAAAAAY too talented to not keep this up. If you don't have yours already, get it NOW!!
STANDOUT TRACKS: ALL OF THEM
5.0 Out Of 5.0
Pick up your copy of VANDENBERG'S MOONKINGS in the KNAC.COM More Store right HERE
Check out Damian's website at www.ampsandgreenscreens.com!

Please log in to view RANTS