HEAVEN'S TRAIL Lethal Mind


By Alex Yarborough, Orlando Contributor
Wednesday, December 19, 2018 @ 3:32 PM


| | | |
| --- | --- | --- |
| | | |
HEAVEN'S TRAIL
Lethal Mind
2018 Escape Music




HEAVEN'S TRAIL is the new German metal band formed by former JADED HEART/AT VANCE/MASTERPLAN members Barish Kepic (guitar/keys), Michael Müller (bass), Kevin Kott (drums) and the amazing Rick Altzi on vocals. The alliance of members from these bands sounded appealing to me, and I was not disappointed!

The title track, "Lethal Mind" starts with a piano intro, which is quickly overtaken by aggressive power chords and double bass drumming. This track sets the tone of a really solid performance from the entire band from the get-go. "Too Late" offers more straight-ahead power, with a nice riff and catchy chorus. "Changes" resides in a mid-tempo atmosphere, and features a nice outro solo from Kepic. "Carousel" and "Feed My Soul" are both killer melodic rock songs, featuring some cool riffs from Kepic and fantastic screams from Altzi.

"On The Rise" is another fast-driving melodic track featuring a snarling guitar riff. You can view the lyric video for the song HERE. I really like "The Flame" and "Voodoo" as well, but "King Of Pain" is probably my favorite song here. To be honest, there are no bad songs on this album, it's a really solid debut, and will get a lot more spins in my CD player.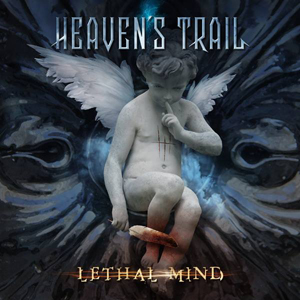 All the songs here are in the four to five minute range, and were written almost entirely by guitarist Barish Kepic, with some help on a few tracks. There are eleven songs total, clocking in around 52 minutes in length. The mix of the album is on the heavy side, with Müller's fantastic bass work and Kepic's guitar riffs high in the mix. Kott lays down a backbone of thunder on drums on this album. Lethal Mind will definitely kick your ass and shake your stereo system. Rick Altzi, who has become one of my favorite vocalists over the years, turns in another blistering performance here. His track record of quality metal bands is impressive. Eric Philippe's cover art is a nice touch as well.
This album came out in October and flew a little under the radar. Heavy power metal fans of the aforementioned bands will definitely need to check this album out. Lethal Mind is also for sale on limited edition vinyl from Escape Music.
4.7 Out Of 5.0




Please log in to view RANTS

If you don't have a username, click here to create an account!