THE PRETTY RECKLESS Death By Rock And Roll


By Krystiee Lee, Editor
Wednesday, February 24, 2021 @ 10:38 AM


| | | |
| --- | --- | --- |
| | | |
THE PRETTY RECKLESS
Death By Rock And Roll
Fearless Records




When I heard the news that THE PRETTY RECKLESS was going to be releasing their 4th studio album Death By Rock And Roll I automatically expected it to be filled with emotion. The band had to go through two back to back tragedies with losing longtime friends within a year of each other, Chris Cornell of SOUNDGARDEN, who was on tour with THE PRETTY RECKLESS at the time, and then 11 months later a tragic motorcycle accident that took their producer Kato Khandwala. Anyone who has lost important people to them back to back like that would know something like this is not easy to handle, especially when it's as sudden and unexpected like it was. As many would fall into the dark hole of life and have depression take over, THE PRETTY RECKLESS, which includes Taylor Momsen (vocals) Ben Phillips (guitar), Jamie Perkins (drums), and Mark Damon (bass) used this time to grieve (as they should) but with pouring their sadness, frustration, and emotion into creating this album Death By Rock And Roll.

From the moment I heard the first single "Death By Rock And Roll" I was in love, the edginess to this song was just incredible to me. I'm pretty sure I played the song at least 7 times the day it was released. It's catchy and funky, which made me even more excited for what else was to come in this new album. "Only Love Can Save Me Now", which features Matt Cameron and Kim Thayil, was tracked at the London Bridge Studio in Seattle, and marked the first time Matt and Kim recorded at the space since SOUNDGARDEN's Louder Than Love, in my opinion was automatically proven to be an amazing track just given those circumstances. "And So It Went", which features Tom Morello, was the icing on the cake for me especially with the chanting kids at the end of the song. I'm honestly not sure what it is about chanting and screaming kids mixed into rock songs…. But I sure do love it!

"25", another single that was released before the album shows the more emotional side, really hits you deep in a lot of ways, especially when you're in your 20's already, it just hits you in a weird way more than the others. With Taylor's haunting vocals it really shows how much being in the rock and roll world at such a young age can really wear on a person mentally. "My Bones" was interesting right off the bat with the drum kicks and rhythm which was more upbeat compared to the next song "Got So High" which was obviously the most chill and laid-back track out of them all with the sweet acoustics and sweet melodies from Taylor. Makes you want to light up a joint and watch the sunset on a beach and I'm pretty sure that's exactly the vibe THE PRETTY RECKLESS was going for when creating the track.

The 36-second "Broomsticks" followed by "Witches Burn" brings more of the casual tune of THE PRETTY RECKLESS and then you get another slow-paced intimate track to chill out to with "Standing at The Wall" which again brings out the more emotional and lighter side of Taylor and the band.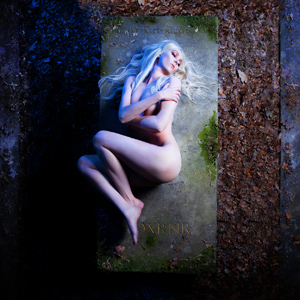 THE PRETTY RECKLESS is extremely talented in the way they bring you all kinds of different musical atmospheres rotating with slimming blues, attitude, and raw raspy screams. You also don't realize how much you get sucked into the depth of their albums until it's over and you're simply left wanting more. It can go from soft to heavy in a matter of seconds and Taylor's aggressively powerful voice will always be there to stun you. Personally, I always enjoyed the heavier side of THE PRETTY RECKLESS, I liked to be able to scream and yell along with Taylor in the more throat-punching songs but as I get older I'm starting to realize the slower and more intimate THE PRETTY RECKLESS becomes, the more incredible they are as a band to me. I enjoy songs with that true meaning behind them that will leave you feeling some type of way. "Turning Gold", "Rock and Roll Heaven", and "Harley Darling" realty punch you in the gut in that sort of way as well, all three are very meaningful songs that will most likely stick with you for the rest of your life.
It's crazy how powerful music can be to a person, how much heartbreak and emotion can be put into a four minute song, and how no matter who or where you are, we all have that one thing in common… we all look for that void in ourselves that can instantly be filled just by tuning out the world and playing something that can remind us of who we are and who we want to be. Death by Rock and Roll is one of those albums for when you're feeling lost an isolated from the world around you and you need something to blast in your ear and help you heal. Although the lyrics can be intense and confronting, the sound and energy THE PRETTY RECKLESS gives will leave you feeling content, at peace, but oddly ready to keep kicking ass day by day in this crazy life we all live.
"We lived this," Ben Phillips leaves off. "Rock and roll means everything to us. Taylor sacrificed everything for this record. I think it shows."
"We stuck to our ethics," she concludes. "We built this up over time. Either you throw it all away or go for it. It's cliché, but rock and roll saved our lives."
5.0 Out Of 5.0

Please log in to view RANTS