MEMPHIS MAY FIRE
Remade In Misery
Rise Records
www.memphismayfire.com




Remade in Misery is the 7th studio album by the Texas born Metalcore act MEMPHIS MAY FIRE. The band has released 9 singles from the album since June 2021. MEMPHIS MAY FIRE is deeming this album a return to their heavy roots.

Intensity and emotion run roughshod over the opening track "Blood & Water". The mix of Matty Mullins' clean vocals and death growl provide the perfect balance of passion and rage. Drummer Jake Garland's double-kick drums are on fire on "Bleed Me Dry". This track is sure to get blood flowing in the pit.

"Somebody" is more melodic than Metal, but the music is just as fierce. "Death Inside" flirts with Nu Metal, but keeps things harmonized in the chorus. It's clear the lyrics deal with the irrational fears that manifest with anxiety and depression.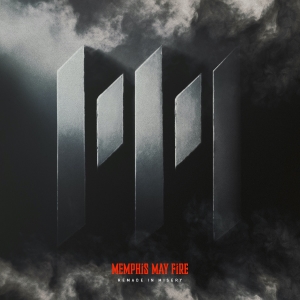 "Make Believe" breaks up a bit of the repetitive monotony of the instrumentation presented so far. The Prog meets Industrial effects display the band in a different light. The vocals are still just as powerful. "Misery" is one of three tracks that haven't been released ahead of time. It is a full-on Nu Metal style track that rivals some of the innovators of the genre.
MEMPHIS MAY FIRE brings the thunder on "Left for Dead" with pounding drums and throat bleeding vocals. "The Fight Within" is as close to a ballad that you're going to hear from the band. The song is both haunting and revealing, and builds to an emotional, ardent conclusion.
MEMPHIS MAY FIRE may have said it best, they make anthems for the broken. Remade in Misery speaks to those that are struggling and having a hard time dealing with life, themselves, or an emotional situation. Matty Mullins and company are here to tell those listeners that you are not alone and you can get through it. Metalcore music is not usually something I am drawn to, but MEMPHIS MAY FIRE may just turn me around with their heavy yet melodic, and always emotional music.
3.8 Out Of 5.0